Asia's 50 Best Restaurant 2015 unveils in Singapore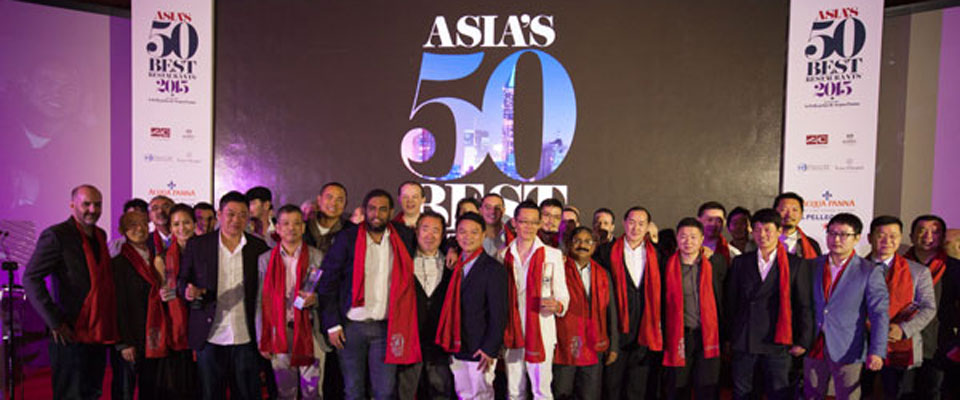 And the winner is…….
Gaggan, a revolutionary trailblazer in innovative contemporary Indian cuisine, took home the top title at this year's Asia's 50 Best Restaurants award. Also awarded the prestigious title of S. Pellegrino Best Restaurant in Thailand, Gaggan paves new frontiers for modern Indian cookery. Opened in 2010 by Chef Gaggan Anand in Bangkok, the restaurant reinvigorates one of the world's most ancient culinary disciplines with modernist cooking techniques, including molecular spins on Indian street food, although the chef prefers to call it "progressive techniques" rather than the overused blanket term "molecular".
Upon winning the honorable title, Chef Gaggan was taken with emotion, and his first teary-eyed phone call was to his mother, who is undergoing dialysis treatment in India. He credits his mother for instilling in him the passion for cuisine, and swears that she is a better chef than him. Hailing from humble beginnings growing up in a one bedroom apartment in Kolkata, Gaggan rose to success through uncompromising hard work, daring creativity and sheer willpower. During his internship at Ferran Adria's legendary el Bulli, he remarked that the resident chefs' understanding of Indian food was rubbish, but he learned plenty about the innovative "progressive techniques" used in modernist cooking. At Gaggan, he excels at transforming typical Indian home-cooked favorites and street food with innovative techniques and flavor combinations that surprise and entice diners.
Gaggan is energetic, passionate, and deeply devoted to his craft. During the press conference following his win, he was quick to shift the spotlight to his dedicated team, and remind us that the restaurant is not solely built by the efforts of one man. For Gaggan, this win will motivates young Indian chefs to reach higher and think out-of-the-box. As he said, this award is not only a win for himself, but for India. At current, Gaggan is too busy with pop-ups and new projects to step out of his kitchen for more than 3 days, and remarked that when he gets to 45 maybe he'll consider taking on more glamorous projects such as TV programs. He is first, and foremost, a chef, and a chef belongs in the kitchen. When asked how he was going to celebrate this momentous occasion, he replied "I'm not a big drinker, and I never drink on these types of occasions, I'm going to celebrate by eating the best chili crab in Singapore, at Newton Circus!" He is certainly, a man who knows his priorities.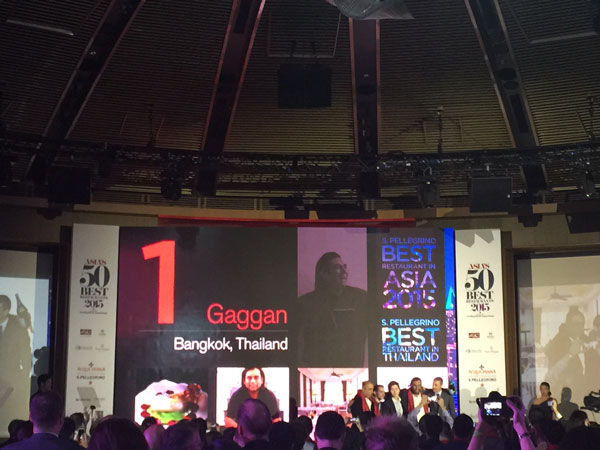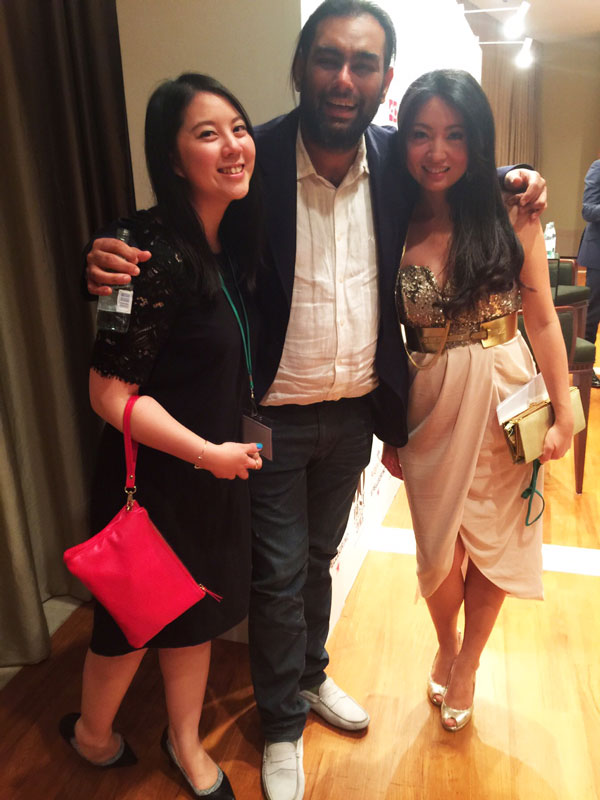 Notable Mentions
Gaggan of Thailand, Narisawa of Japan and Ultraviolet of China took home the top three titles, respectively. Nine Hong Kong restaurants made the Top 50 list, including Amber at No. 6, Otto E Mezzo Bombana at No. 8, Fook Lam Moon at No. 15, L'Atelier de Joel Robuchon at No. 17, Lung King Heen at No. 20, Tenku RyuGin at No. 24, Bo Innovation at No. 28, The Chairman at No. 35, and Caprice at No. 42.
Chef Richard Ekkebus of Hong Kong's Amber won the coveted Nespresso Chefs' Choice Award, while Chef Vicky Lau of Tate Dining Room & Bar scored plenty of girl power by earning the Veuve Clicquot Asia's Best Female Chef title.
Two new countries made first appearances on the 2015 list, with first-timer Antonio's from the Philippines ranking in at No. 48 and Cuisine Wat Damnak from Cambodia rounding off at No. 50. China swept in with a winning strike of 16 restaurants on the list, followed closely by Singapore and Japan with 10 and 8 restaurants respectively.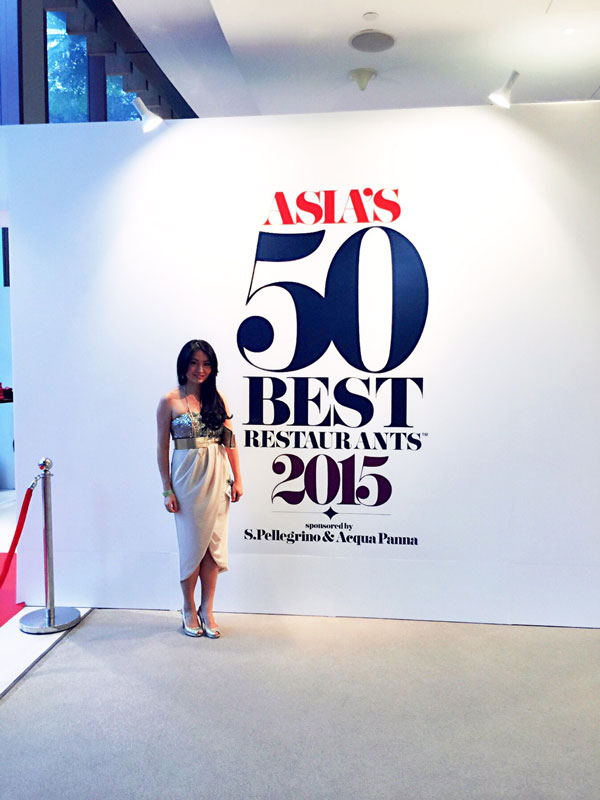 Sites We Adore