Roasted Eggplant Boat with Minced Pork and Tomato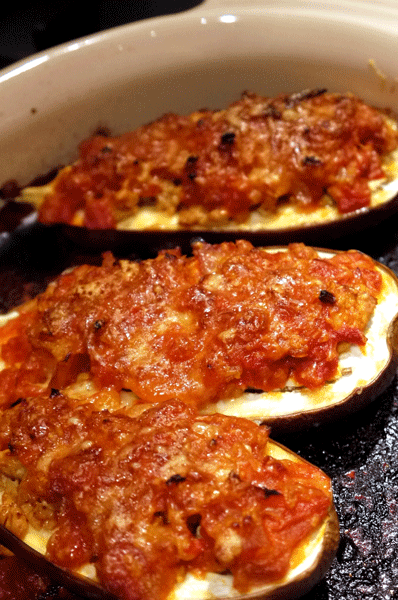 Gooey, comforting dishes are what I crave when temperatures start to drop and when the air takes on that crisp note of autumn.  I am a huge fan of eggplant – something about its soft, yielding flesh radiates warmth and deliciousness.  Wrapped in a glistening purple jacket, the eggplant has always seem to me a very peculiar vegetable.  It's also one of the most versatile vegetables out there, and a great conductor of flavours.  I've tried steaming, grilling, mashing, braising, and frying eggplants before.  Heck, I've even folded them with mince pork into plump little dumplings!
I got my inspiration for this baked eggplant dish from the Japanese restaurants I frequent.  It's a simple, yet undeniably satisfying dish that can either be the star of a meal, or play accompaniment to a protein dish.  Minced pork sprinkled with garlic is topped with tomato sauce and golden cheese, then baked to sticky goodness on top of an eggplant.  I hope you enjoy this recipe as much as we do!
What you'll need (serves 2):
2 medium-sized eggplants
1 red onion
1 can of chopped tomato
150g of minced pork
2 bay leaves
1tsp garlic powder
1 cup shredded mozzarella of cheddar
salt & pepper
Prep Time:  10 minutes
Cook Time:  40 minutes
Pre-heat oven to 200 degrees celsius
Wash and dry eggplants – I love the almost paint-like striations on these beautiful eggplants!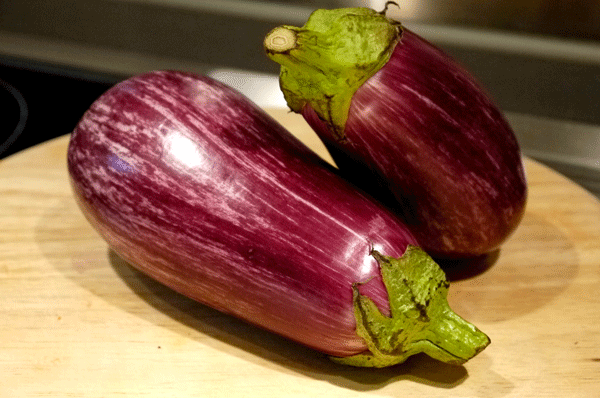 Cut each eggplant lengthwise into 2 halves.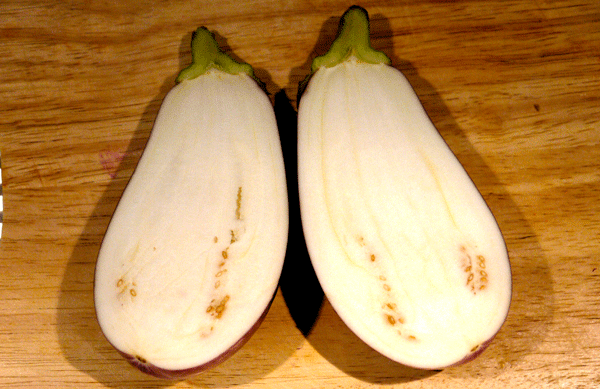 Dice up the red onions and saute in a bit of olive oil.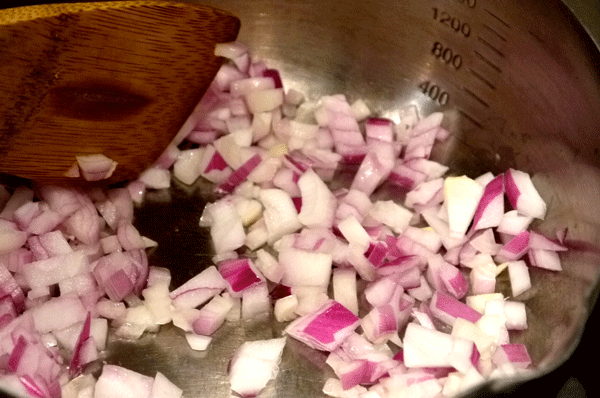 This is a one pot deal – pour the canned tomato into the same pot once the onions have softened (around 3minutes).  Drop in a couple of bay leaves.
Now, this is when you want to check for seasoning.  Since every can of tomato sauce varies in taste, this is your chance to adjust the flavouring.  Does it need more salt, pepper, sugar?  I like to add all three to really liven up the sauce.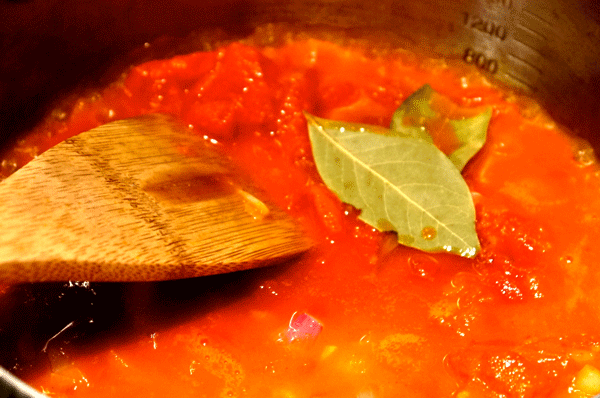 In a frying pan, lightly brown the minced pork with a sprinkling of garlic powder.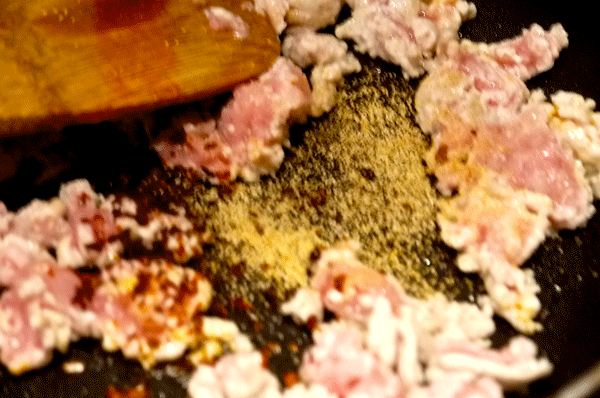 Now you're ready for assemblage!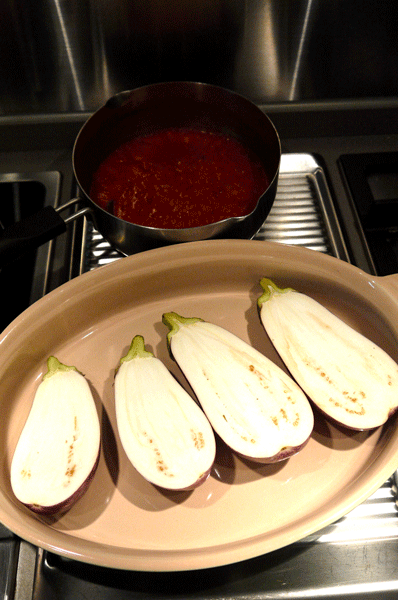 Heap spoonfuls of minced garlicky pork over each half of eggplant.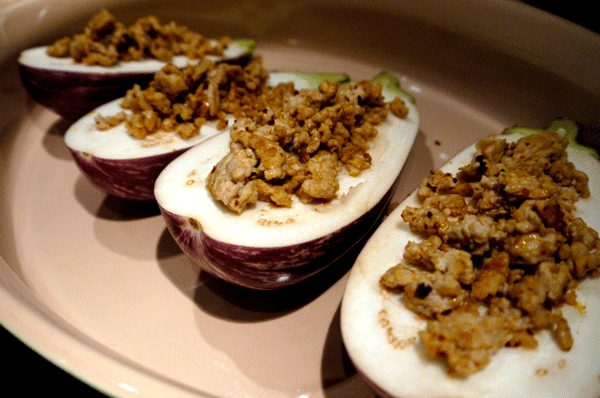 Blanket the pork in a layer of radiant tomato sauce.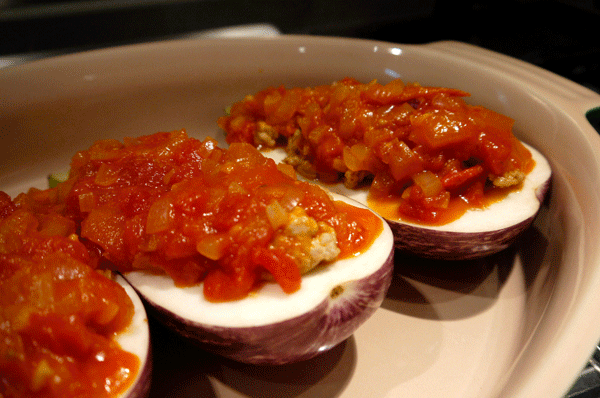 Dust with a generous coat of shredded cheese.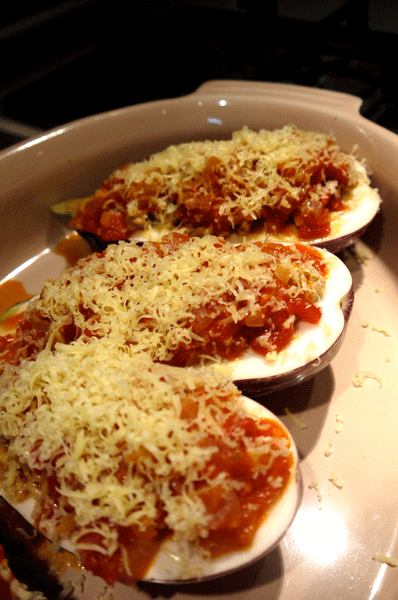 Slide this into the middle rack of the oven and bake for 40 minutes.  Then get ready to tuck into some glorious food!
Bon Appetit!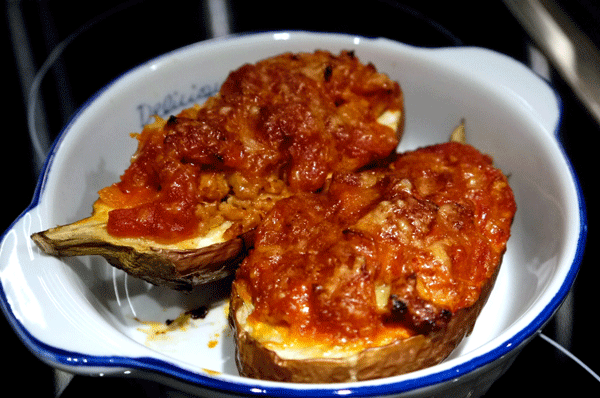 Sites We Adore