How to Make – Balsamic glazed Roasted Beets & Carrots with Cranberries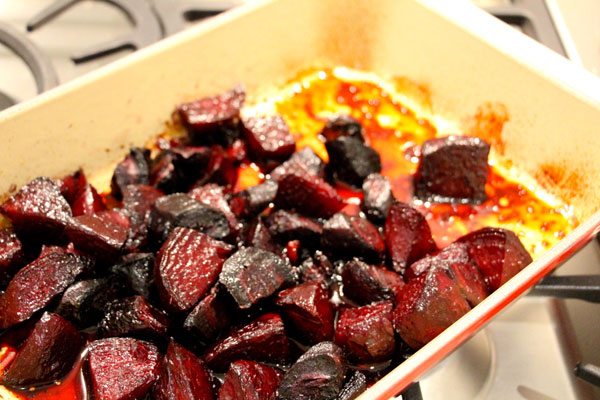 Beets are one of those magical vegetables that taste so good and are so good for you. Chalk full of folate and betaine, two nutrients that lower the risk of heart disease, and owing its distinctive red colour to betacyanins, a proven cancer fighter, beets are definitely a Superhero of foods.
Beneath its grubby exterior, the ruby heart of the beet is brimming with sugary sweetness.  In this recipe, I slow roast beets to bring out its natural sweetness, and glaze these ruby jewels with tangy sweet balsamic to accentuate the contrast in flavour. Purple carrots, which are much sweeter than regular carrots, are also used to add diversity to the meal, as well as tangy, antioxidant-rich dried cranberries to give the dish that extra pop.
Whether a delicious side dish, or a much loved adornment in salads, I hope this very simple recipe brings a hefty dose of healthful goodness to your table.
What you'll need (for 2 people):
1 medium beet
2 purple carrots (optional)
1/2 tbls olive oil
salt & pepper
2 tbls balsamic vinegar
1 tbls dried cranberries
Pre-heat oven to 200 degrees Celsius.
Wash and roll cut the vegetables. I love visiting farmers markets and finding unique vegetables such as these multi-coloured carrots. The purple ones are especially divine, and much sweeter and mellower in flavour to regular carrots.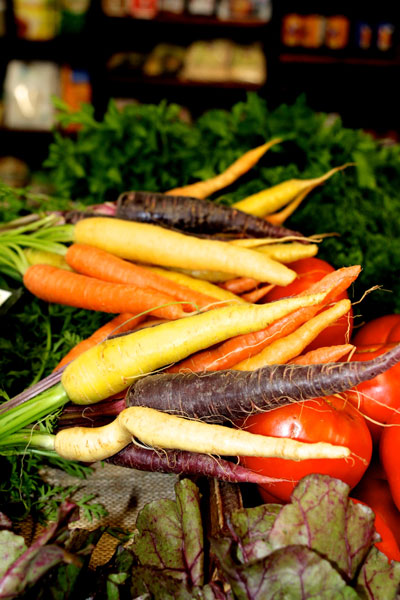 Toss the cut carrots and beets in olive oil, and sprinkle with coarse salt and pepper. It might seem strange to add salt to vegetables you want to sweeten, but I feel that the contrast in flavours really brings out the sugariness of the beets and carrots.
Slide the tray of vegetables into the pre-heated oven. I love using my Le Creuset cast iron baking tray for this, but then again, I am obsessed with decking my entire kitchen in Le Creuset
Roast the vegetables for 35-40 minutes until tender and caramelised. Turn the oven off and toss the vegetables in the balsamic vinegar. Return the tray back into the oven and allow the remaining heat to bind the balsamic with the vegetables for an additional 8-10 minutes.
Once the vegetables are out of the oven, each morsel should be ruby red and shining with balsamic glaze. Adorn with dried cranberries and serve immediately.
Bon Appetit!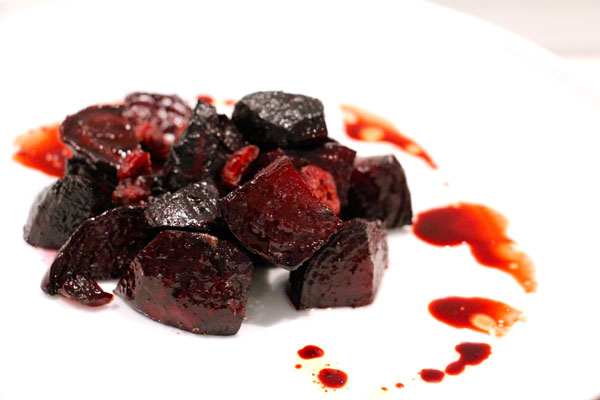 Sites We Adore