How to Make – Century Egg & Pork Congee 皮蛋瘦肉粥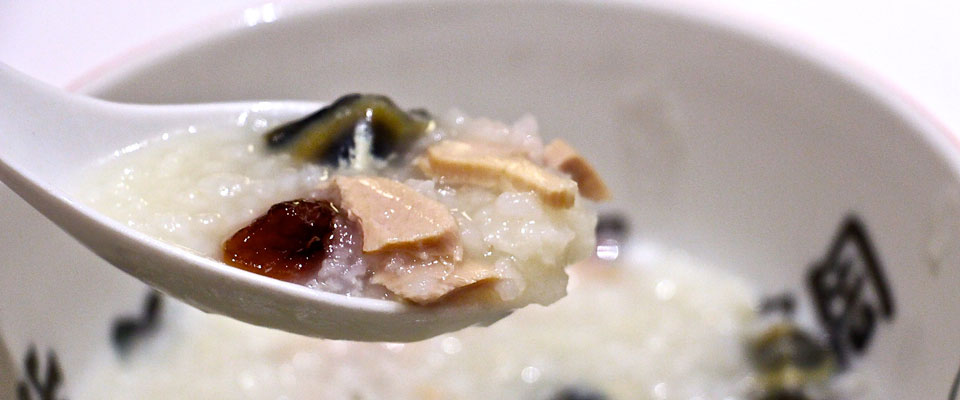 Congee is the perfect way to warm up during the winter months.  In Northern China, we eat our congees plain, with an array of flavourful condiments such as pickled vegetables, peanuts and fermented beancurd.  In Southern China, meat and other ingredients are typically incorporated into the congee during the cooking process, in addition to broth or salt.  Thousand year old egg and shredded pork congee (皮蛋瘦肉粥) is a popular dish to order during dimsum, and a distinctively Southern Chinese fare.  Even a Northerner like me can't resist making this comfort dish at home.  Pungent gelatinous dices of thousand year old eggs (or century eggs) are slow simmered with pre-cooked pork  to produce a fragrant, rich congee.  The secret, lies in the rice, which breaks down to a pulpy rich porridge.  Here's our recipe for this warming breakfast favourite.
What You'll Need:
1/2 cup short-grained rice
3 cups chicken broth
2 cups water
1.5 cup pre-cooked pork
2 century eggs
scallions, for garnish
white pepper powder, for garnish
Prep Time:  10 minutes, pre-soak rice overnight
Cook Time:  2 hours
In order for the rice to break down easily, pre-soak the batch overnight in a bowl of water.  Wash and drain rice before cooking.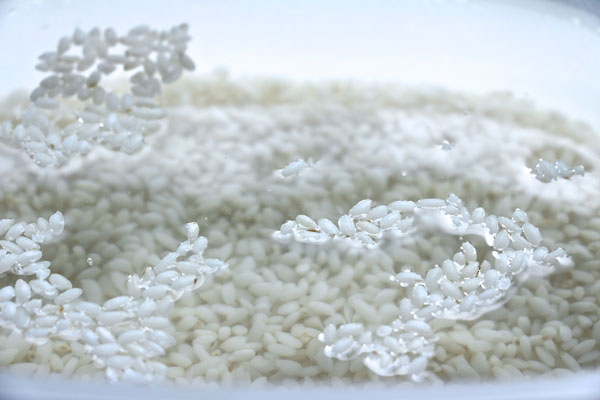 Century eggs, or thousand year old eggs, have been a part of Chinese culinary traditions for at least half a millennium.  The slight alkaline or ammonia taste of the eggs is achieved through a preserving process spanning over several months, when the eggs are coated in a mixture of clay, ash, salt, quicklime and rice hulls.  This process also forms crystallines in the whites of the eggs, giving them the characteristic "snow flake" or "pine branch" look.
Dice the eggs into medium size cubes.  I simply adore the intricate patterns on the eggs!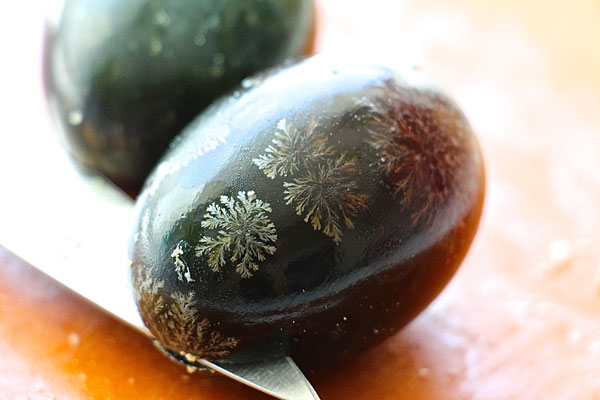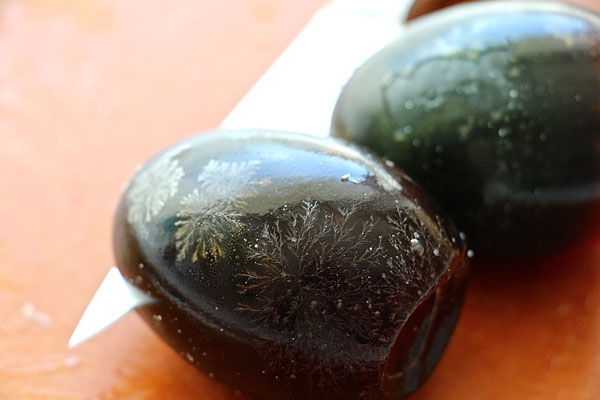 Dice up the cooked pork into similar sized cubes.  This is a great way to use up leftover pork.  I used the leftovers from the previous night's suckling pig.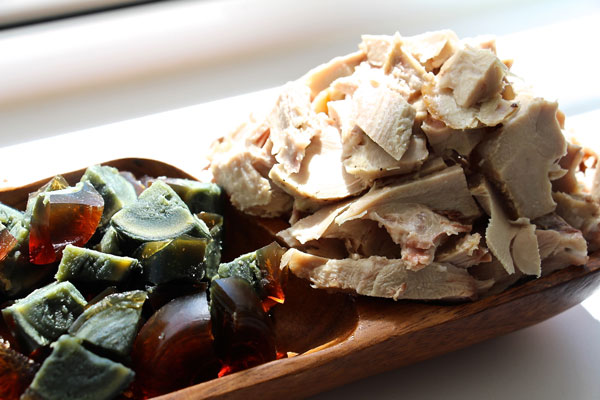 In a rice cooker, pour in the pre-soaked rice, 5 cups of liquid (broth and water), and allow to simmer for 1.5 hours, or until the rice kernels break down to a pulpy consistency.  Mix in the pork and century eggs, and allow this to cook for a further 30 minutes.  Check for seasoning, add salt if needed.
Garnish with chopped scallions and white pepper powder.  Bon Appetit!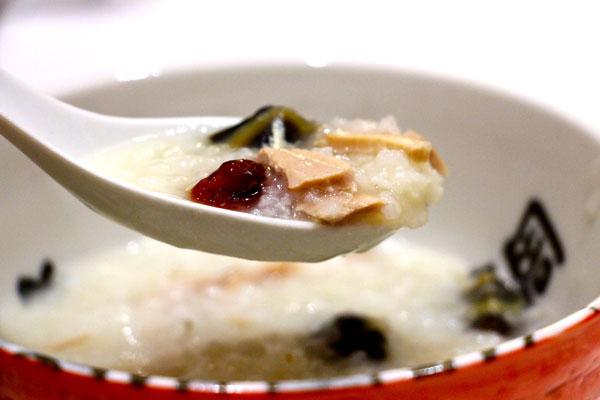 Sites We Adore