How to Make – Gooey Chocolate Chip Cookies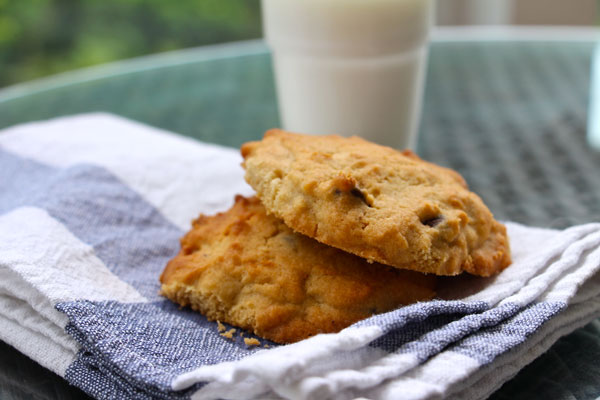 Cookies and milk play a big part in any North American kid's childhood.  They always reminds me of sleepovers and school bake sales.  There's something divinely comforting about biting into a warm gooey cookie fresh from the oven, and washing it all down with a cold glass of milk.  This chocolate chip cookie recipe has been our family standby for over 20 years, and I hope you also will make this a family favourite.
What you'll need (makes 12-14 cookies):
150ml or 3/4 cup golden Crisco
3/4 cup brown sugar
1 egg
2 tbls milk
2 tsp vanilla extract
1 1/2 cup flour
1 tsp salt
3/4 tsp baking soda
1 cup chocolate chips
Prep Time:  10 minutes
Cook Time:  12-15 minutes
Preheat oven to 190 degrees celsius.
In a bowl, cream together Crisco and brown sugar.  I insist on using golden Crisco vegetable shortening for my cookies.  I find that it gives the cookies a fluffy, light texture, whilst butter can be too dense.  (For all the HKers, you can buy Crisco at Gateway shop in Sheung Wan)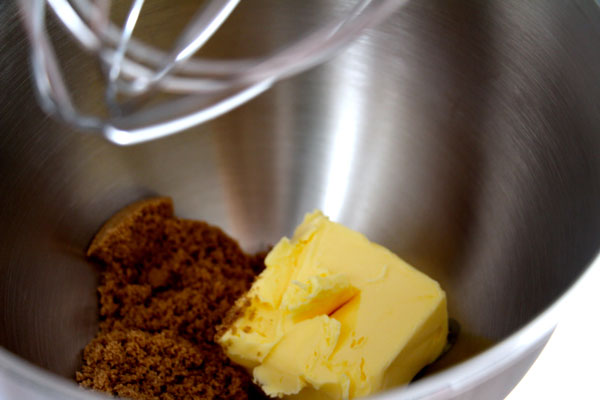 Add the egg, milk, and vanilla extract to the mix.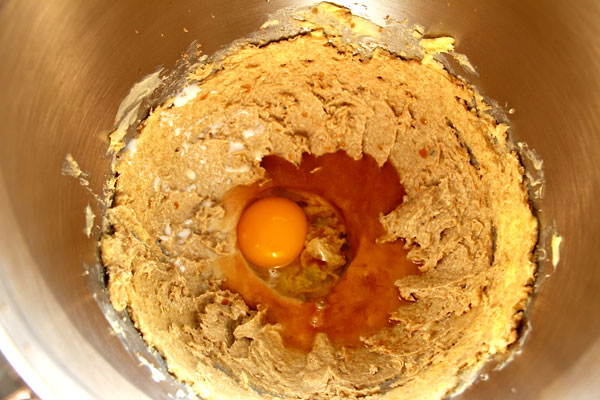 Now, in a separate bowl, mix together the dry ingredients:  flour, salt, baking soda, and chocolate chips.   Combine this into the wet mixture, taking care not to over blend the dough.
I adore my robin egg-shell blue KitchenAid for this task.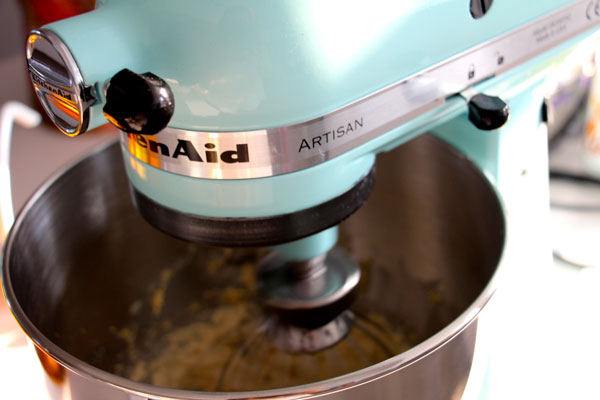 Plop down 2 tbls-sized balls of dough onto waxed baking paper.  Bake for 12 – 15 minutes until golden.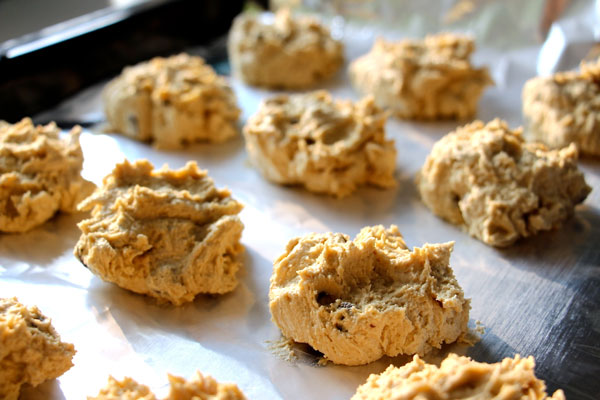 I strongly advise eating at least one warm cookie straight from the oven!  Wash that all down with a glass of ice cold milk – deliriously good.
Bon Appetit!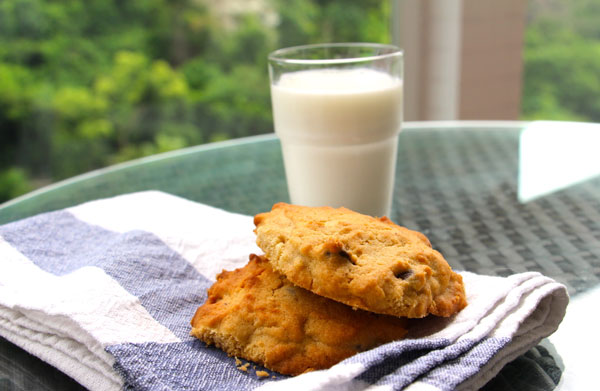 So moist……..oooooohh ya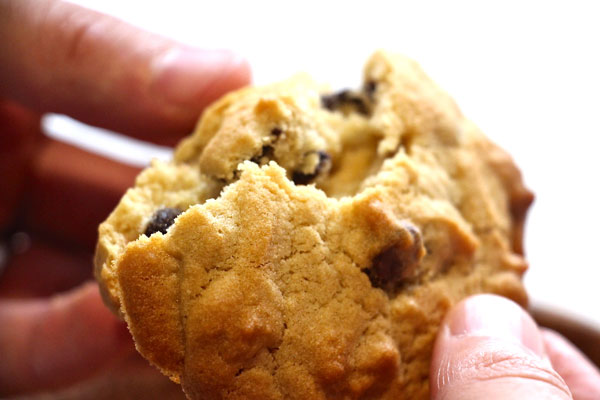 Makes perfect dippers in milk.  What's your favourite way of eating a cookie?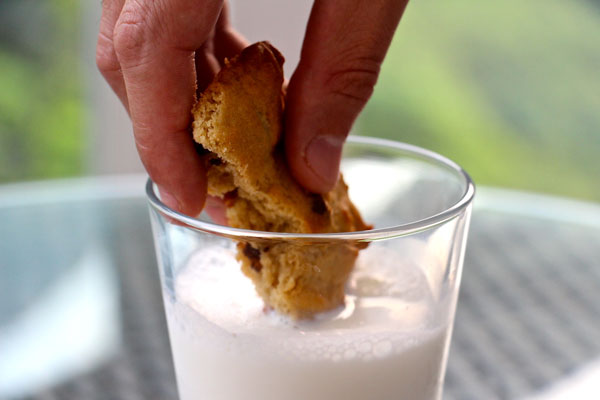 Sites We Adore