Afterthoughts – A Little Gem of a Coffee House, Common Ground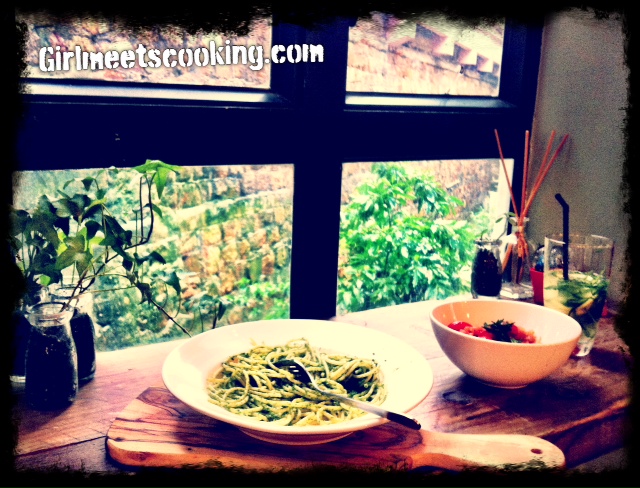 One of the things I miss about living in my beautiful hometown of Vancouver is the many quirky coffee shops and small eateries that serve as the social hubs of quiet neighbourhoods.  These are warm havens where close friends can chat for hours or where one can enjoy a moment of blissful solitude in the company of a good book and a mug of fragrant coffee.  I've been longing for such establishments for quite a while, as these types of humble, whimsical shops are a rarity in pricy Central and Soho, where sky-rocketing rents are not for the faint-of-heart.  I'm just not a Starbucks convert, and it depresses me to sit in a mass-produced space cooked up by corporate marketing teams to look like an "authentic" coffee shop.  On a rainy Saturday not long ago, I finally found a new neighbourhood coffee shop with plenty of heart and soul.
Common Ground opened its doors only three months ago along the quiet stairway between Ooola and Caine Road.  The little eatery was founded by Caleb and Joshua Ng, a set of twin brothers passionate about food and wine.  Caleb, the older of the two by 50 minutes, is the chef of the house while Joshua is an expert sommelier and also operates his own wine business.  The twins decorated the small space in warm wood tones and glass, which kept the shop looking cozy, and contradictorily, at the same  time, breezy and full of natural light.  The menu is simple and to the point, as the twins emphasize quality over quantity.  They blend their own coffee beans to achieve that perfect aroma, and grind fresh meat every morning to make their home-made beef and chicken hamburger patties.  These boys truly take pride in their work, and are so friendly and approachable.  Sitting in this little eatery felt like being in a friend's living room, with great company and delicious food.
Amongst our little group of three foodies, we simply had to try everything on the menu.
We started our weekend brunch with heart-starting cups of caffeine.  I'm not a huge coffee fan so opted for the hot salted chocolate, which was surprisingly good despite the odd name.  The salt actually enhanced the sweet bitterness of the chocolate.  My brunch buddies really enjoyed their lattes as well.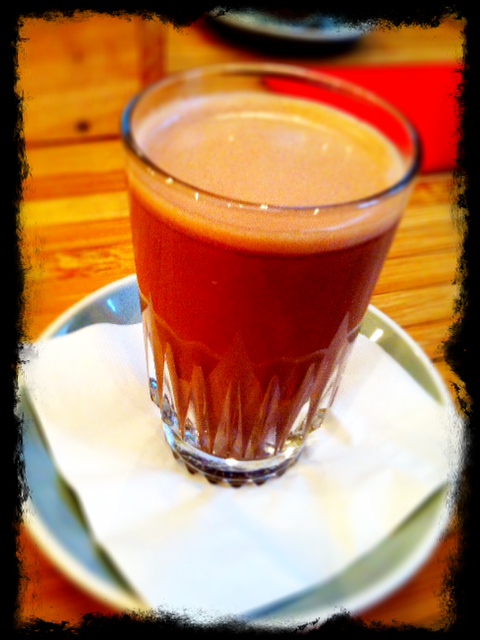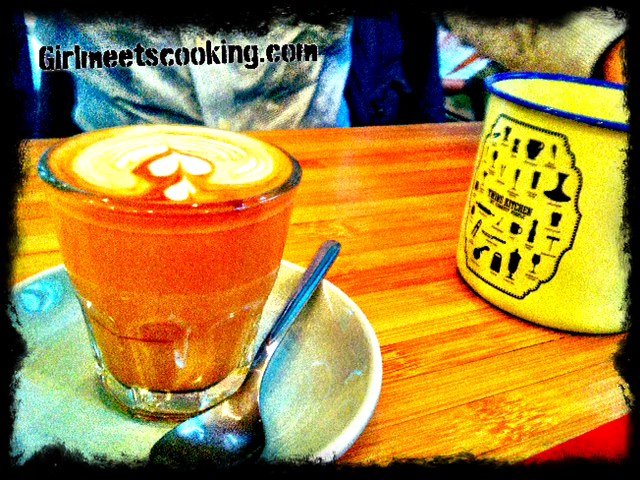 Eggs are synonymous with brunch, and we loved the delicate, creamy texture of Common Ground's scrambled eggs.  Caleb, the very dedicated house chef, explained that he cooks the eggs with cream via the "bain-marie" technique.  This fancy French term essentially means cooking without a direct heat source, over a pot of boiling water.  The eggs are slowly cooked by steam (the same technique for melting chocolate) to guaranteed buttery perfection.  The gooey eggs, smeared on top of fluffy home-made bread, were utterly heavenly.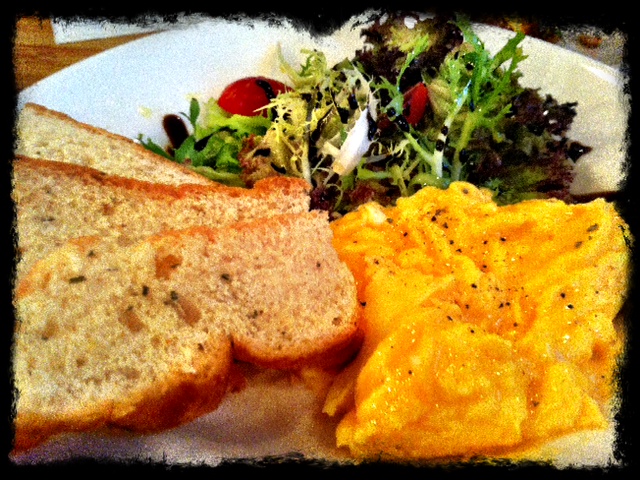 After hearing that the twins grind and home-make all their burger patties every morning, we had to try the beef burger.  The burger was absolutely scrumptious – tender, succulent, with no hint of commercial fillers!  It goes to show that "fast food", when cooked with attention and care, can be every bit as nutritious as it is delicious.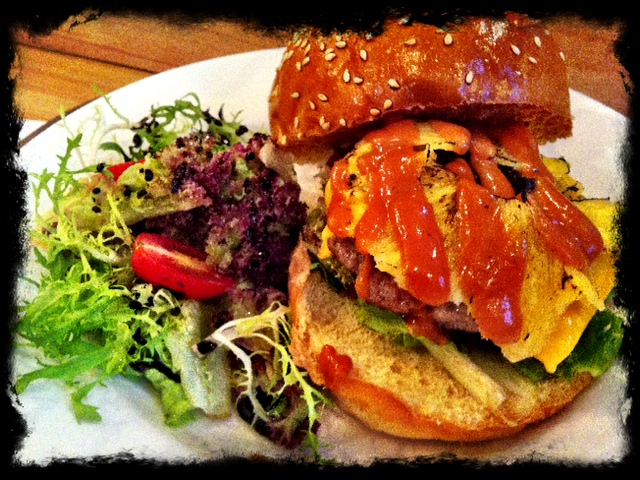 We also loved the wild mushroom toast – the sweet balsamic reduction on top added an extra layer of flavour.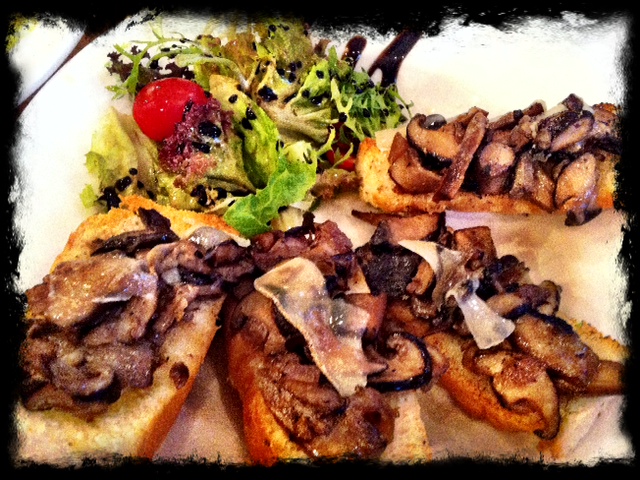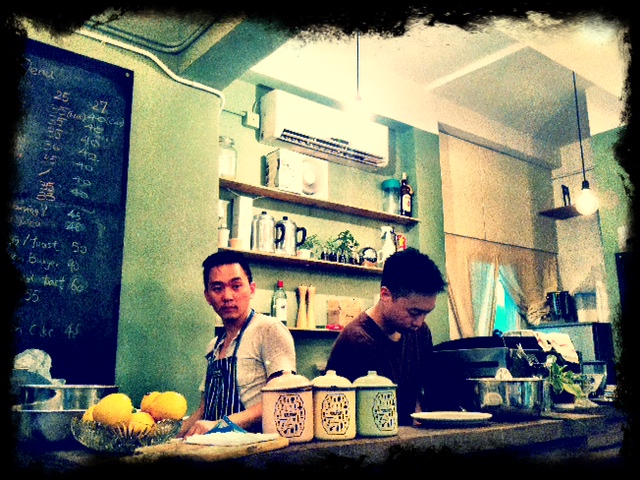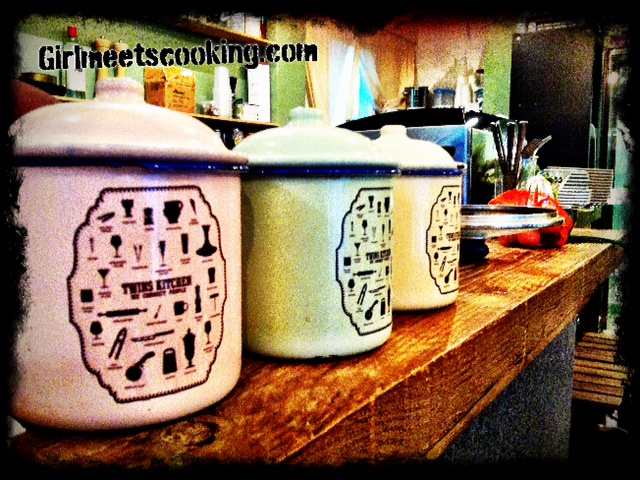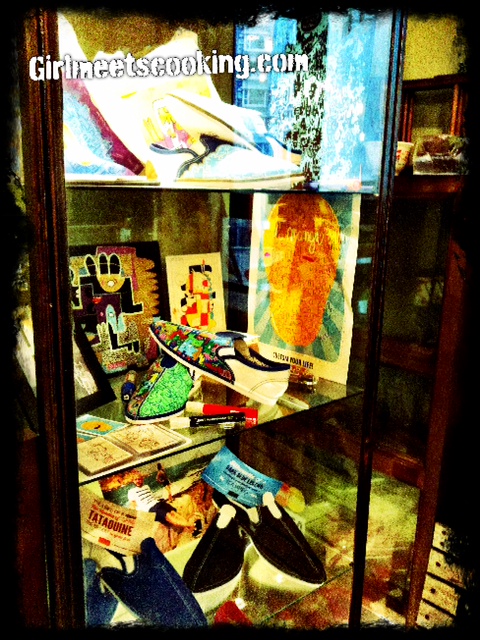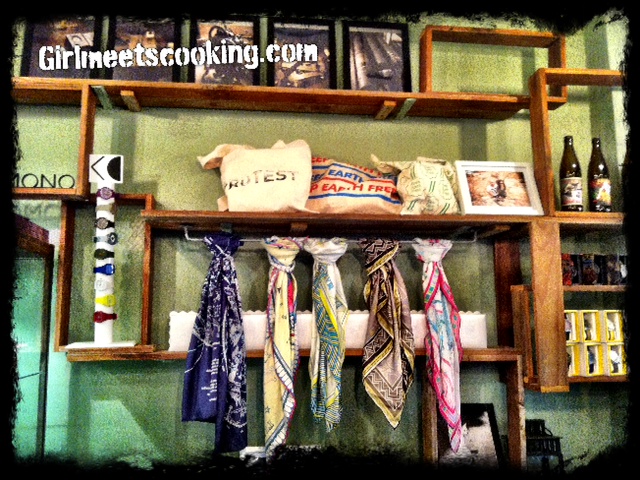 Garden salad with parmesan shavings, for the lighter side of things.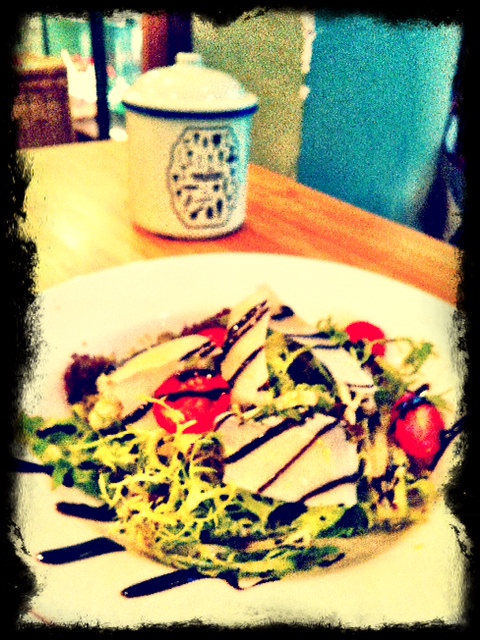 Happy endings – passionfruit cake topped with a sweet kiss (a candy lip with passionfruit puree filling).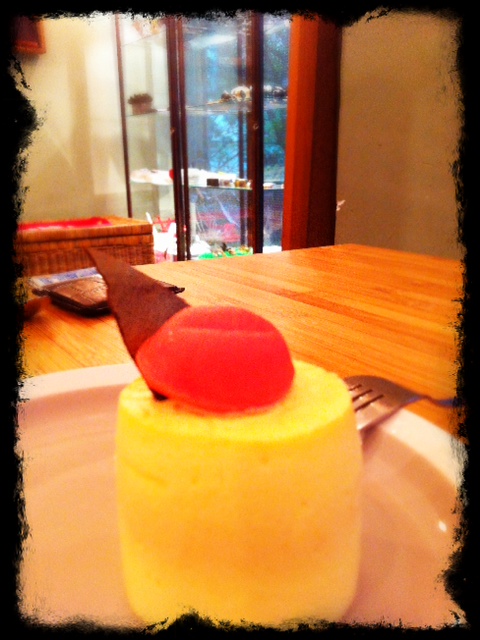 The boys and I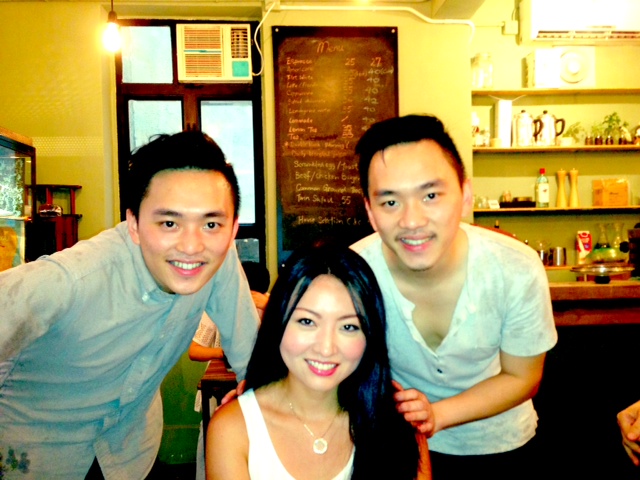 Verdict:  There's only one word to describe Common Ground – charming.  This quaint eatery feels like a little neighbourhood secret.  Tucked into a quiet street beside a lush canopy of trees, it's the perfect place to unwind and share a few laughs with good friends.  The food is simple yet satisfying, the ambiance is warm and cozy, and the staff are more than welcoming.  The twins also open the space for dinner reservations – the intimate venue is a perfect spot for private dinner parties.  I am keen to also try their dinner selection.  Common Ground definitely has my vote for best neighbourhood hangout place, and with such a strong sense of community spirit, I'm sure this little eatery will be a gem in Mid-levels for many years to come.
Common Ground
19 Shing Wong Street
Central, Hong Kong
Sites We Adore