How to Make – Creamy Carrot Soup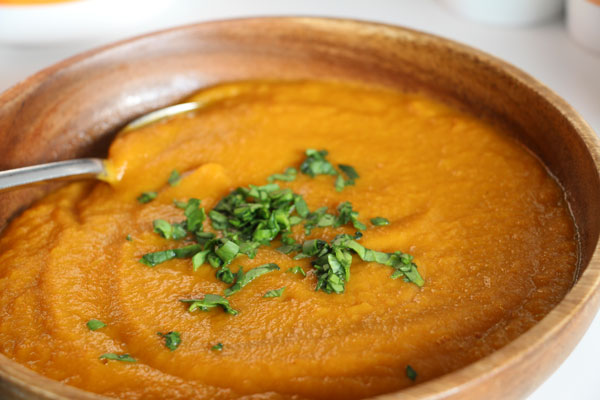 Autumn is all about crisp clear days and blazingly vibrant foliage, and what better way to celebrate the changing to cooler temperatures than with a nutritious, and irresistibly delicious, carrot soup.  Full of rich fibres, vitamins and natural sugars, this is one of the rare moments when comfort eating actual equates to healthy eating.  My very simple carrot soup recipe takes minimum efforts, but yields luscious results, and when blended with a good dash of lively spices, makes for the perfect light weekday dinner along with freshly toasted bread.
What you'll need (serves 2):
1 lb of baby carrots or 4-5 regular carrots
800ml of chicken broth
1 medium yellow onion
1 medium potato (peeled)
salt & pepper to taste
1 tsp of cumin
1 1/2 tbls of grated fresh ginger
1/2 tbls of paprika
1 tsp cardamon
a food processor or blender
Prep Time:  5 minutes
Cook Time:  25 minutes
Dice onion so it cooks quickly and is easier to blend later.  Peel and chop potato into small cubes.
Saute onion with a small pat of butter and a tiny swig of olive oil in a heavy-based pot (I love my Le Creuset for this) until onion softens.
Add in the chicken broth, carrots, spices and potato and bring to a boil.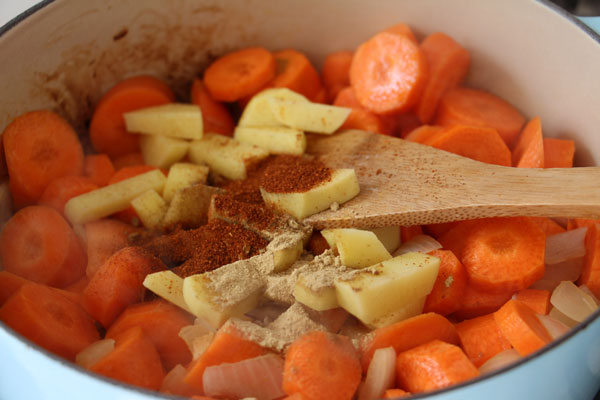 Allow to simmer for 15-20 minutes.
Remove from heat.  I like the zingy spiciness of fresh ginger, so I prefer to finely grate this into the soup after it's been taken off the heat, as I feel the cooking process somewhat dulls the vibrancy.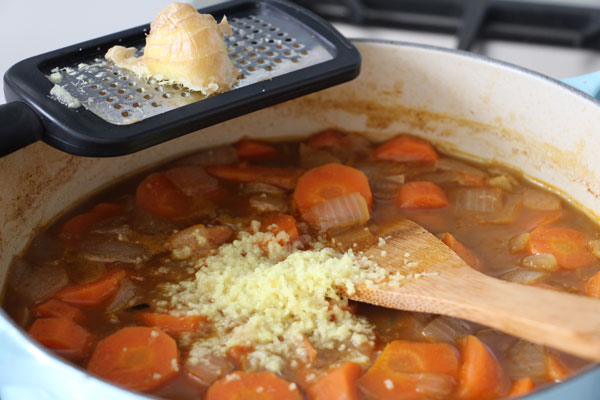 Either pour the piping hot vegetables into a food processor, or use a hand-held blender (much easier!) to blend until smooth.  Adjust seasoning to taste.
Bon Appetit!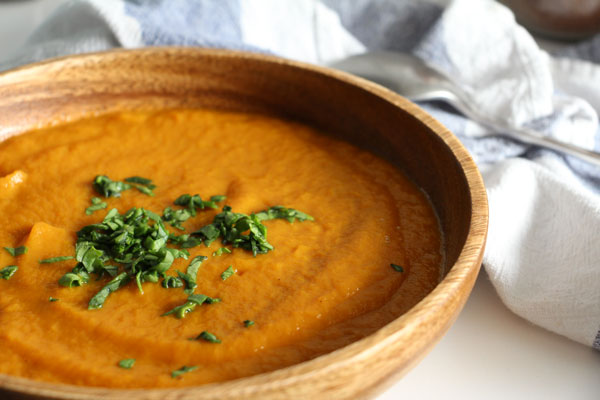 Sites We Adore