How to Make – French Roast Duck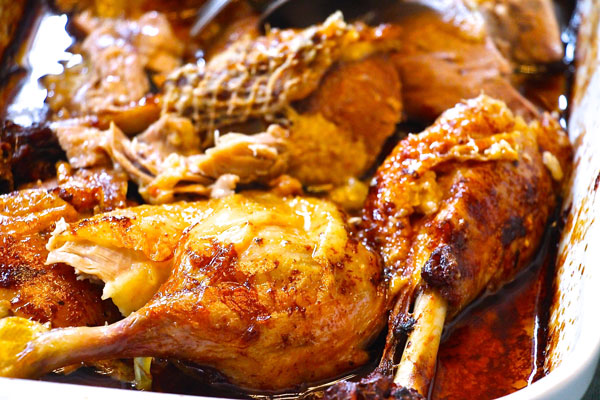 The celebratory atmosphere that marks the conclusion of another year spans all religions and cultures.  In much of the Western world, Christmas feasts are times of decadent indulgence, of carefree conviviality over opulent plates.  Growing up in Canada, the Christmas ham and turkey reigned supreme at most dinner tables, although I must admit I am not a fan of the gamey big bird – no matter how dressed up and fancy it is.  At our Chinese Canadian household, we often celebrated with more succulent birdies, such as chicken or duck.  Hence, I was delighted to discover that my French in-laws also had a preference towards smaller birds for their holidays feasts.  Traditionally, the French capon (a large, castrated rooster) adorn the feast table, although the roast duck has also become popular in French households.
We recently visited the French in-laws in quaint little Le Mans, and I learned this very simple, yet deliciously classic roast duck recipe from my mother-in-law in her cozy kitchen.  The MIL is the type of French Madame who is always immaculately dressed, with perfect red manicure, tailored blouse and high heels, even when cooking in the kitchen.  Hence, I was enamoured to see her picking fresh herbs from the garden, and then rolling up the sleeves of her meticulous ensemble to execute a flawless feast without even a flash of bewilderment.
Here's the in-laws recipe for effortless, yet mouthwateringly succulent roast duck.  Happy Holidays & Bon Appetit
What you'll need:
a handful of chives
3 bay leaves
2 sprigs of tarragon
a handful of lemon thyme
1 large fat duck
a block of good French butter
1 cup veal stock (or beef stock)
salt & pepper
Prep Time:  5 minutes
Cook Time:  2 hours
Pre-heat the oven to 200 celsius 
Get your herbs ready.  The In-laws have a beautiful little garden brimming with all sorts of aromatics, so instead of the grocery store, we nipped outdoors to snip handfuls of fragrant fresh herbs.  The fluffy purple balls of chive blossoms and the zesty perfume of lemon thyme were particularly mesmerising.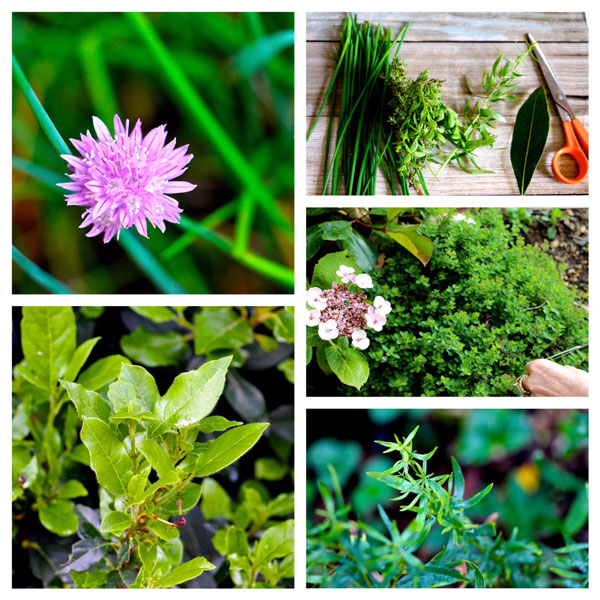 The French Kitchen – I adore all these rosy copper pots!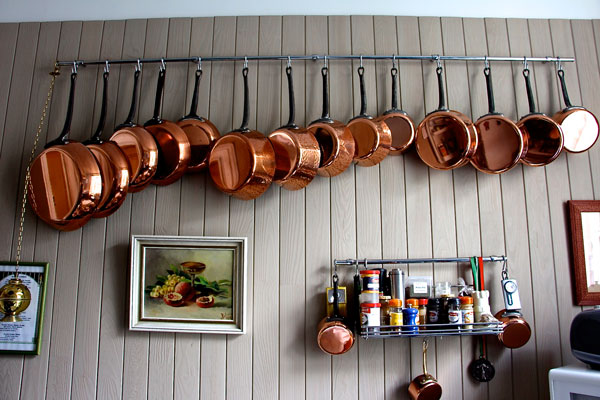 Make sure to pick a plump fat duck for your feast!  Remember – fat equals flavour!  Rub the duck all over with coarse salt and pepper, and layer some good French butter over top.  Remember – this is decadent feasting, so be liberal with your indulgences!
Scatter herbs around the duck, and also inside and underneath the feathered beast.
Once the oven reaches 200 celsius, slide the duck in (breast-side up) and cook for 20 minutes, or until the butter has melted and glossed the duck in a glistening gold sheen.
Lower the oven temperature to 180 celsius and pour in 1 cup of veal stock.  Oven roast for 1.5 hours, taking care to occasionally baste the bird with the stock.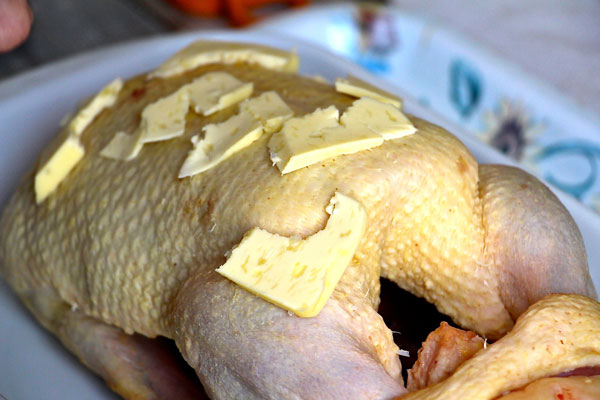 Now, isn't this a glorious bird?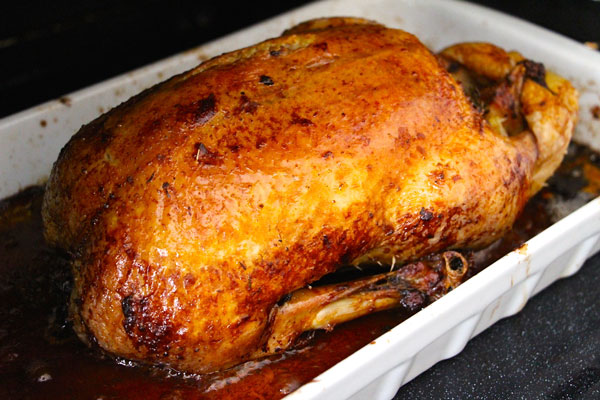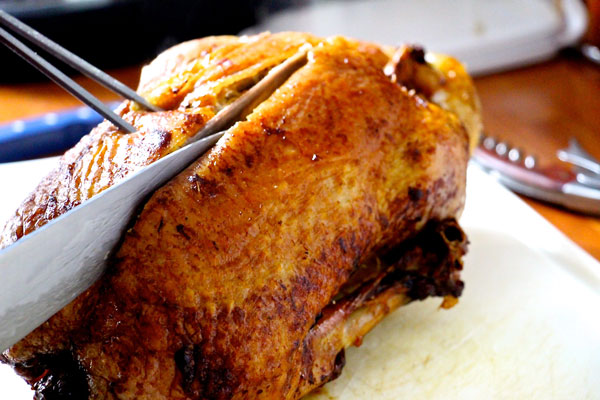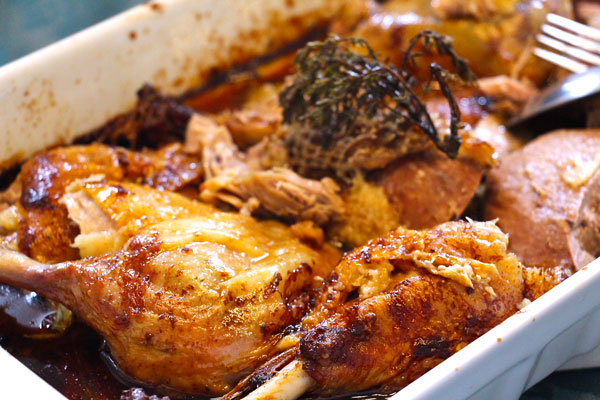 Serve with duck fat potatoes, flageolet beans and tender greens…oh yes, and a good bottle of Bordeaux!  Happy Holidays & Bon Appetit!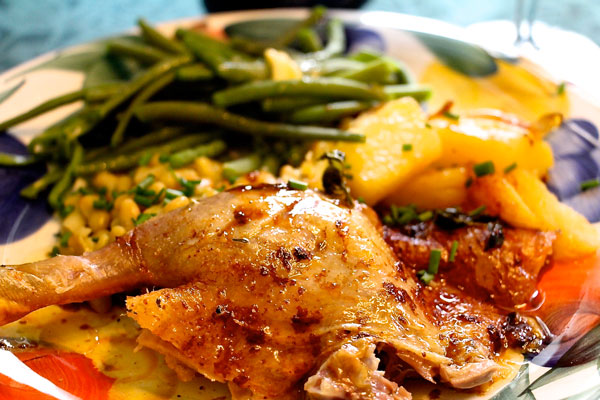 Sites We Adore