Spoiled by the Grand Hyatt's Chefs – Cooking Their Favourite Childhood Dishes in Celebration of Mother's Day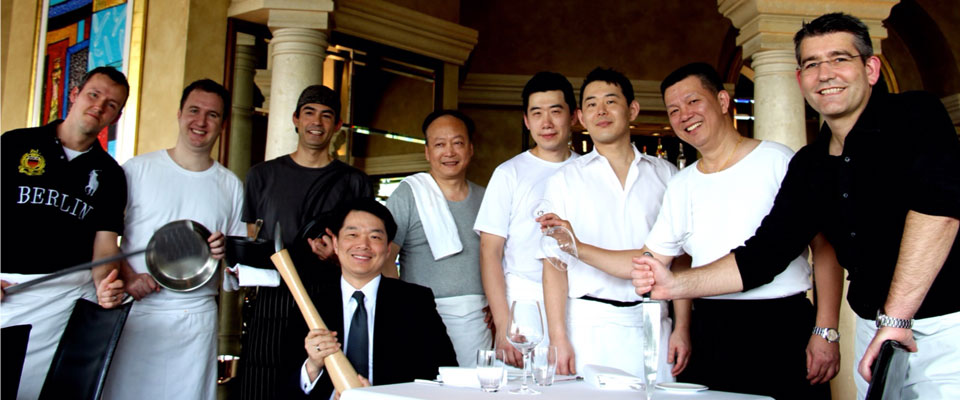 Mama knows best.  For most of us, our earliest childhood memories are the infinite security of a mother's reassuring embrace, and the comfort dishes they patiently spoon feed into our eager mouths.  Almost everyone has a favourite dish that conjures up those glowing days of youth, and it's no surprise that this love of cuisine for Grand Hyatt's talented chefs stems from those formative years they spent in the kitchen with their mothers.  This week, we celebrate all mothers around the world with a preview of Grand Hyatt's upcoming Mother's Day lunch, held this May 11th at the Grand Cafe.  This year, each talented Grand Hyatt chef has created a favourite childhood dish, the dishes that they hold closest to their hearts, in celebration of the women who've inspired their passion for cuisine – their mothers.  We went into the kitchen with these accomplished chefs, to taste their memories of childhood.  The group was a diverse bunch, comprising of expertise in numerous renowned cuisines, such as Chinese (North & South), German, Japanese, Italian, and continental European.
Stoves and ovens were ignited, woks fired up, and steam baskets loaded to commence our extraordinary culinary journey through not only contrasting cuisines, but through each of our chef's childhoods.
First up (below), Chef Marcus Mathyssek expertly sautéing fresh garden vegetables to accompany his Frikadellen, a pan-seared flattened meatball dish.
Executive Chef Marcus "As a child, we used to grow our own vegetables, I very much enjoyed helping in the garden, it was so peaceful, next to a small creek, which in summer had trout…I used to help a lot in the kitchen, baking, preserving fruit and making jams, I learned at home the basics of cooking which later led me into the professional kitchen.  However, food tastes nowhere better than home."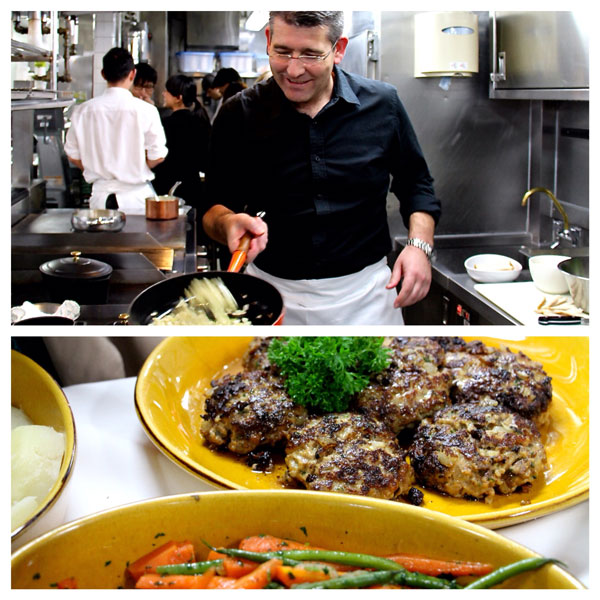 Chef de Cuisine at Grissini, Chef Andrea Fraire, on his favourite Tagliolini with Bolognese "This is a Sunday family speciality.  Every Sunday morning, I will help my mother make the pasta and sauce.  It is an Italian tradition that family get together for a nice home cook meal…though I'm in HK now, I often make Tagliolini on Sunday for those fond memories."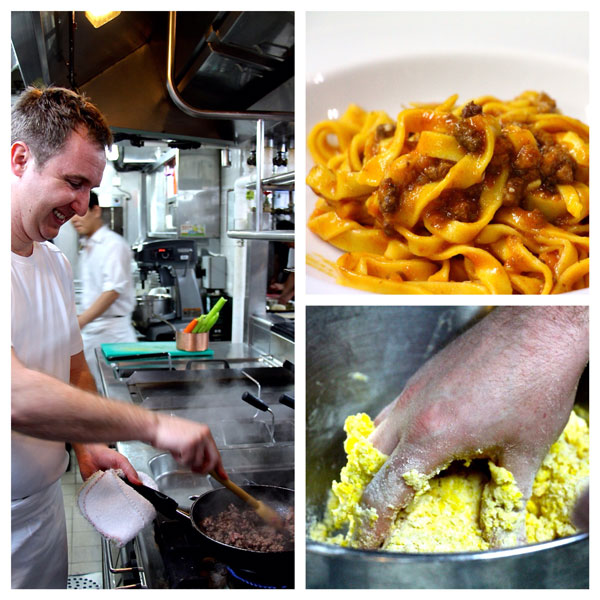 Executive Sous Chef Raymond Cheung on his favourite Steamed Lobsters with Distillers Grains "When I was little, my mother made this dish for me.  She liked to make a big portion so that I could finish it in several meals.  Distillers grains is one of my mother's favour ingredients – it's so fragrant.  When I grew up, I made this dish for my mother"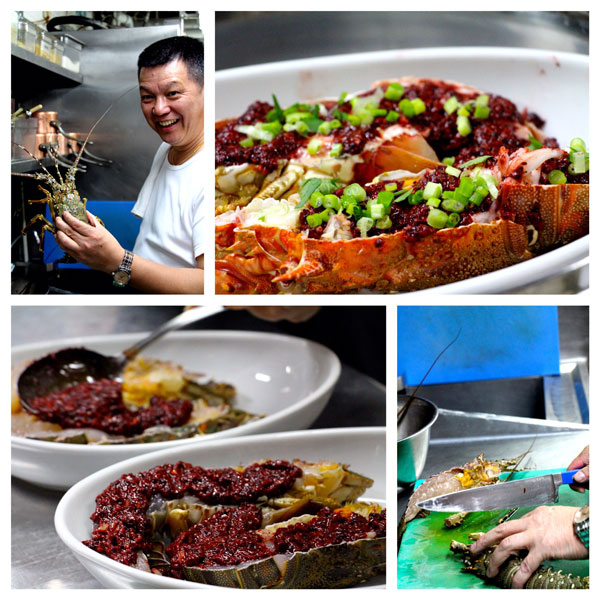 Head Chef Patrick Shimada of Grand Hyatt Steakhouse, on his favourite Guinness Beef Stew "In America, everyone's family came from somewhere else, and my heritage is part Irish, so Guinness, meat and potatoes are a favourite staple.  My father worked a lot in LA, and would be gone a week at a time, leaving my mother to take care of my brothers and I.  Anyone with boys can understand how hard it is to keep the house from burning down!  However, my mother ALWAYS had a nutritious meal for us.  By the end of the day, we had a super good dinner!"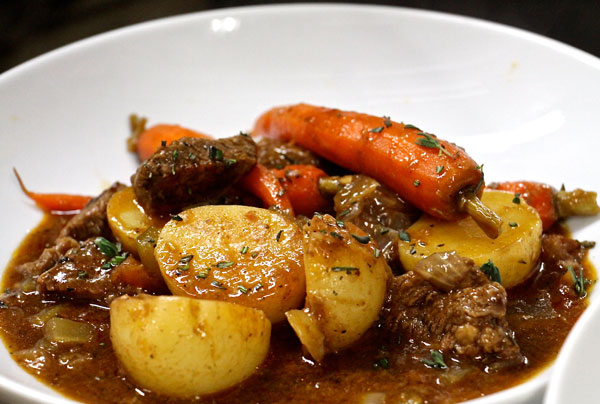 Head Chef Robert Liu of The Teppanroom on his favourite Pork & Seafood Dumplings "I was born in Beijing where dumplings have a long history.  Since I was little, my mother prepared dumplings during Chinese New Year.  She would prepare our dinner while watching us play firecrackers outside.  My mother's favourite fillings are fresh minced pork, chopped river shrimps, Chinese mushroom, bamboo shoots and chives.  Everyone makes different dumplings, but my mother's are the most beautiful."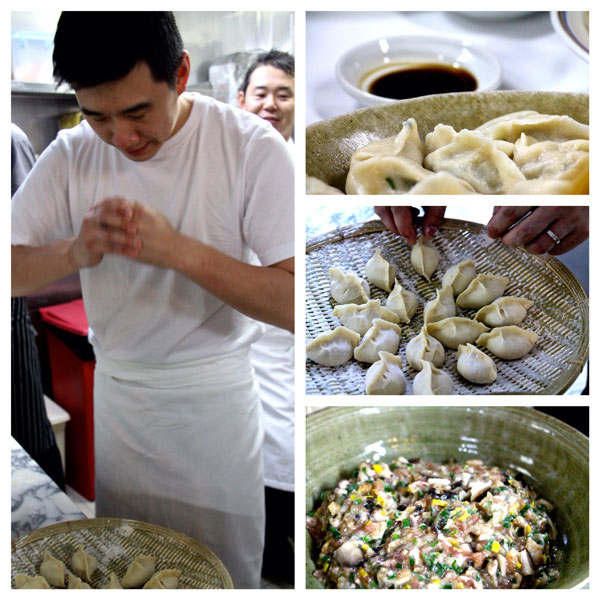 And me!  The home-chef!  Joining in on all the dumpling-making fun.  A proud Beijinger myself, making dumplings always reminds me of jovial family gatherings as the gong strikes midnight on Chinese New Year.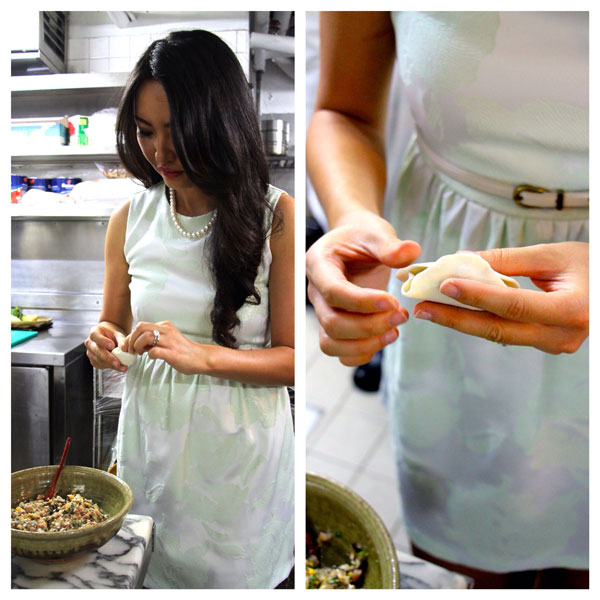 Executive Chinese Chef LI Shu Tim of One Harbour Road on his favourite Steamed Fish with Preserved cabbage "This dish is an ordinary dish for any Hong Kong family.  I love this dish because the preserved cabbage is sweet and when combined with soya sauce, it tastes excellent.  Because of this I can always eat up two bowls of rice!"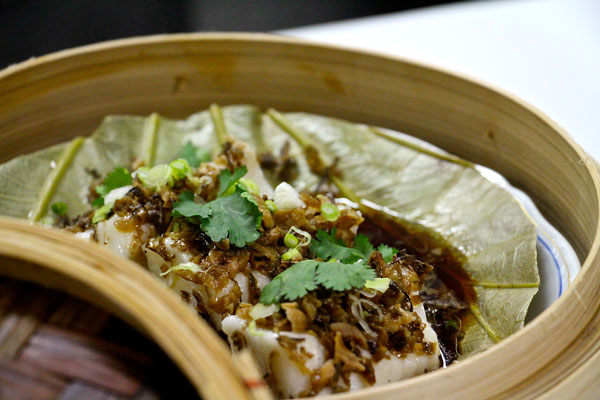 Executive Sous Chef Marco Ullrich on his favourite Koenigsberger Klopse with Langoustine and Parsley Potatoes "This is a very Northern German dish.  My parents used to work long hours, so we needed a meal that could be easily prepared at home.  After I grew up and when I prepare this dish for my mother, I will lift the dish up for my Mom by adding langoustine.  Even now in HK, I cook this dish at home and freeze it.  When I am home after a long day, I will give myself a treat."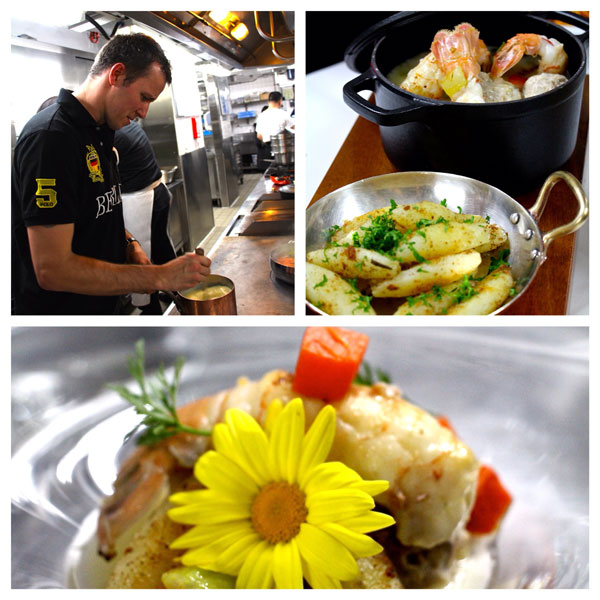 Chef de Cuisine Yukio Takeda of Kaetsu, on his favourite Spring Mountain Vegetables with Bonito Soy Sauce "When Spring came, my parents climbed up to the mountains where there was the remaining snow from Winter, to bring back full backpacks of Sansai (edible wild plants).  My mother prepares dishes according to the four seasons, so anytime when I return home, my mother's cooking is awaiting me."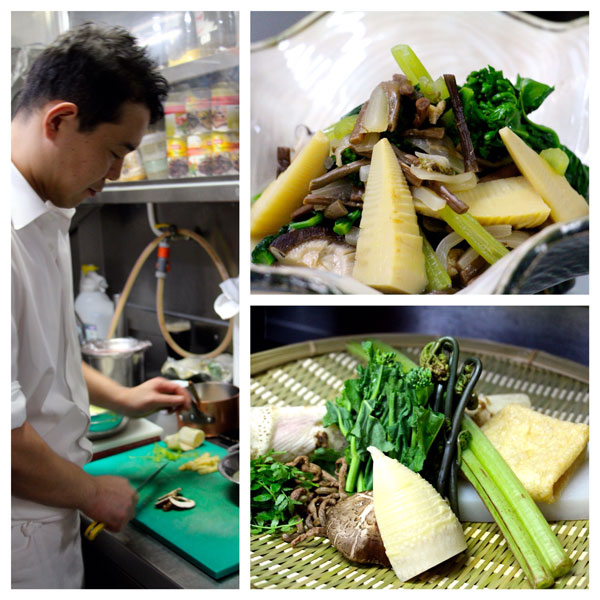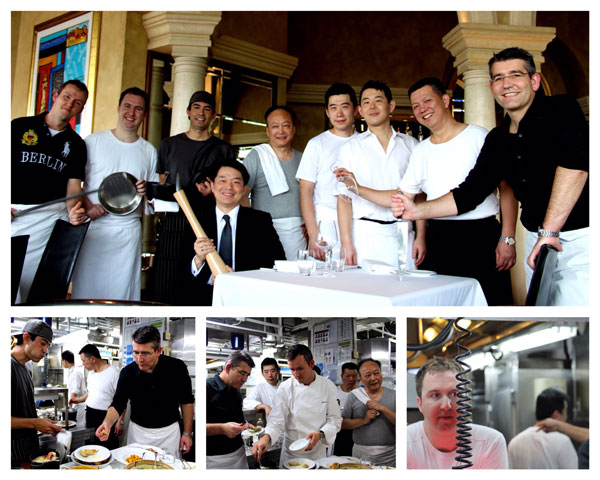 All these dishes went beyond "just food" and gave us a glimpse into the unique cultural influences and life stories behind each chef.  In my opinion, it's this rich diversity that gives the restaurants of the Grand Hyatt their own unique brand of deliciousness.
*wink wink* I'm not playing any favourites, but what reminded me most of my own childhood was Chef Rob's succulent pork and chive dumplings!
Visit Grand Cafe this May 11 to sample all these delectable dishes.  
Grand Hyatt
One Harbour Road, Wan Chai
Hong Kong
+852 2588 1234
Sites We Adore