Afterthoughts – Million Dollar Wagyu at Holytan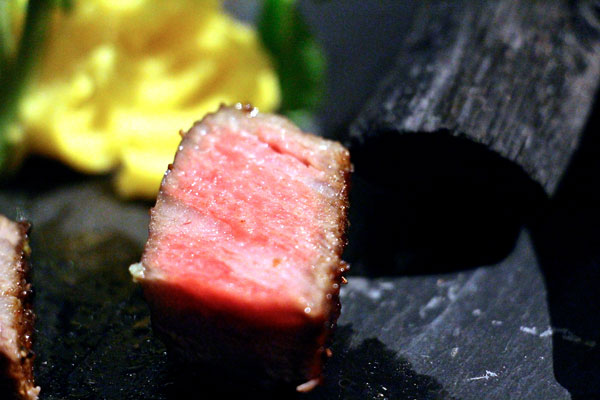 Pairing new technology with classic good taste:  Over the past decade, Wagyu steak has become a household name synomyous with high quality amongst meat lovers.  However, the name "Wagyu" literally translates to "Japanese cow" and spans a wide spectrum of beef varieties. Amongst these, the Kobe Wagyu and Kagoshima Wagyu are the prized choices, and are both the star ingredients on Holytan's menu.  The flavours of this exquisite beef is further enhanced by an exclusively designed "far infrared oven" technology, a specialised oven priced at over HK$1million per piece!  That's one expensive piece of appliance!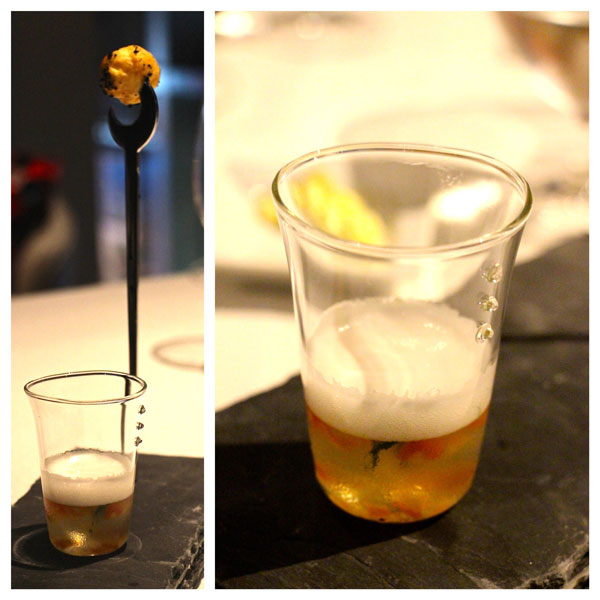 A perfect blending of cooking traditions:  Holytan is the second culinary endeavour by the same restaurant group that brought us Tenku RyuGin in towering ICC.  Drawing from the culinary finesse of French and Japanese cookery, Holytan's menu is comprised of dishes using French techniques with a hint of Japanese flavours.  Traditionally Japanese seasonings such as soy sauce, yuzu and shiso are added to typically French sauces to give dishes that certain "je n'ai sais quoi" quality. We loved the refreshing yuzu flavour pairing with the rich velvety walnut glazed foie gras terrine, and the delicate smokiness of the house-smoked salmon, which arrived at our table masked in a crystal dome of smoke.  Equally decadent to the Kagoshima sirloin was the rich umami flavours of the lobster bisque, paved at the bottom with a delicate uni custard, and crowned with a luxurious flake of gold flake!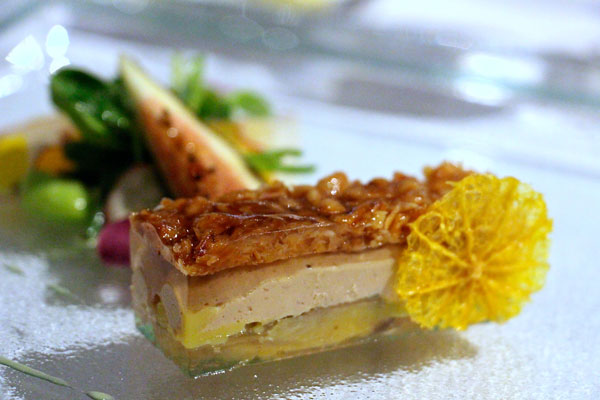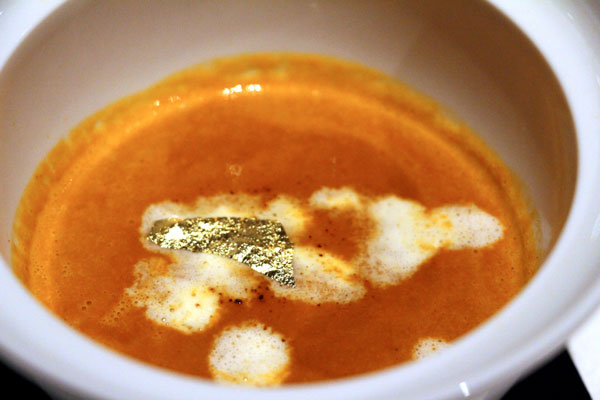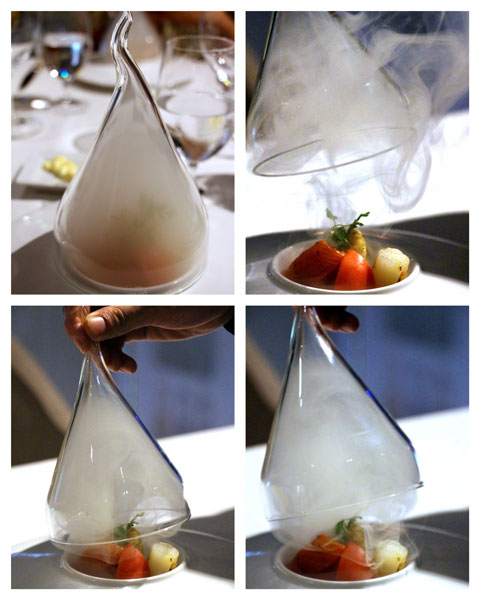 The Kagoshima Wagyu beef is first grilled over charcoal fire to seal in the juices, and then slowly grilled for 45 minutes at 80 degrees Celsius in this customized oven.  The result – an incredibly juicy piece of meat brimming with robust smoky flavours and buttery tenderness.  With each indulgent chew, the luscious fat from the marbled meat oozed out of the meat and coated the tongue.  This is what carnivore dreams are made of!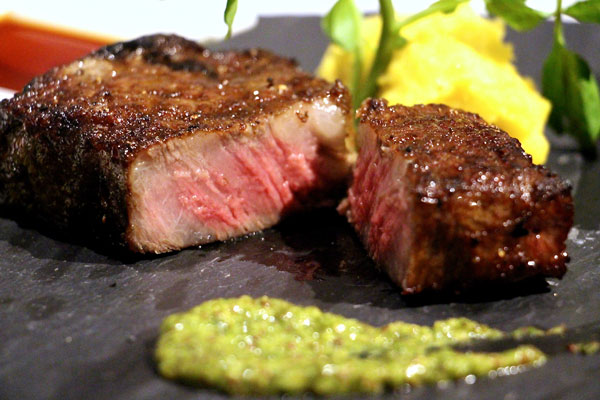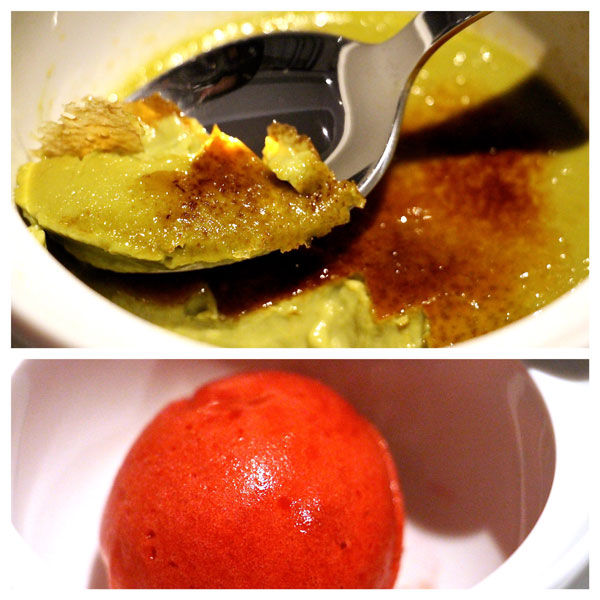 A marriage between technology and culinary skills:  Following our extravagant meal, we took a peek of the Holytan kitchen to watch Chef Goto Mitsuo in action with this very expensive piece of kitchen appliance.  Born in Tokyo, Chef Goto found his love for French cuisine at the formative age of 18, and went on to work at and open several formidable French restaurants in Japan.  The iconic Holytan far infrared oven was invented in 1989 between a collaboration with Chef Goto and Takeda Pharmaceutical, and was used exclusively in the Shinjuku branch of the restaurant.  Thanks to the new opening in the new boutiquey Pottinger Hotel, Hong Kong meativores can now also indulge in the taste of sublime Wagyu cooked in this unique piece of machinery!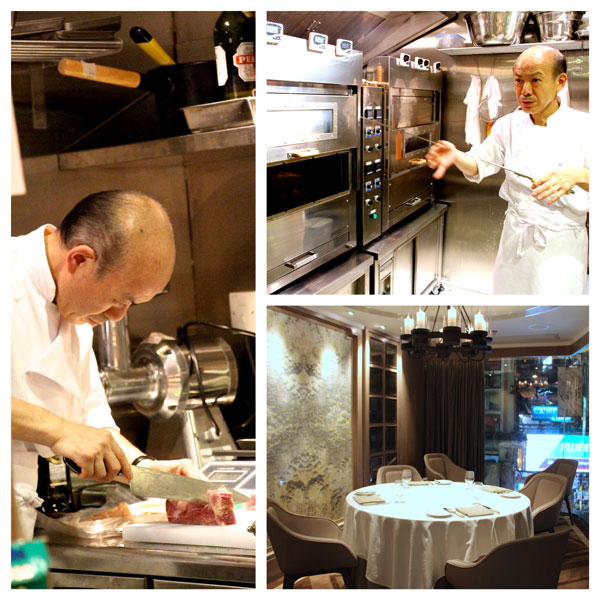 Verdict:  Top quality ingredients, but at a price.  A 4 course dinner will set you back about HK$1280.  However, just like its sister restaurant Tenku Ryugin, you know you'll be eating your money's worth in quality ingredients!
Holytan Grill
2/F of The Pottinger, 74 Queen's Road, Central
Hong Kong
Tel:  +852 2351 5808
Sites We Adore