How to Make – Skinny Dip Hummus in 5-Minutes!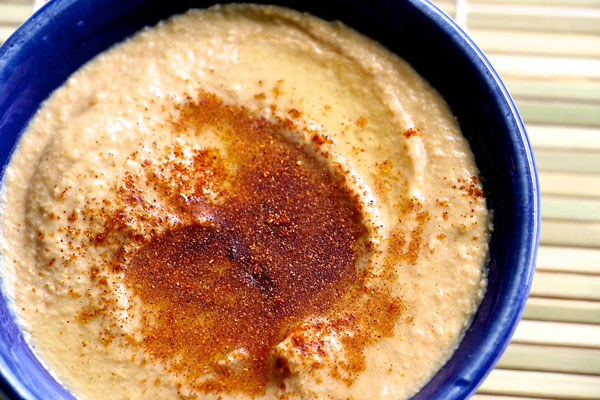 Here's the scenario:  You have guests coming over, and you really don't have much time for grocery shopping, or whip up an elaborate meal.  Where can you find a guaranteed crowd-pleaser, without any of the hassle?  Ta-da!  It's hummus, to the rescue!  This simple, yet irresistibly good (both for your palate, and for your health) super food is perfect in any situation – as a party dip, as a topping for a protein, or as a nutritious spread in flatbreads and wraps.  Chickpeas, the main ingredient in hummus, is rich in dietary fiber, vitamins and minerals, and can help reduce cholesterol, improved intestinal health and reduce your chances of getting type 2 diabetes.
What's even more amazing, is that the ingredients in this simple, delicious superfood can be found usually already in your pantry – so there's really no need to do extra grocery shopping!  We whipped up some nutritious hummus last night for our vegetable dip, and it can also be used as a delicious spread in flatbread wraps!
What you'll need:  
1 can of chickpeas (400g)
1 tbls of tahini (sesame paste)
1 lemon
2 cloves of garlic
2/3 cups of water
1 tbls of olive oil
2/3 tbls of paprika
1 tsp of cumin
2 tsp of salt
Total Prep & Cook Time:  5 minutes 
Drain & rinse the chickpeas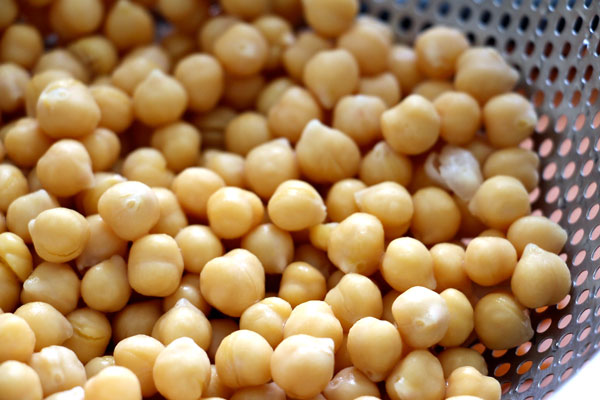 Scoop out the tahini (sesame paste).  The oil and paste tend to separate in the jar, so be sure to stir it together into a smooth mixture before each use.  Hint:  in Hong Kong, tahini tends to be really expensive, so you can substitute with Chinese sesame paste (found in all supermarkets) for a more economical option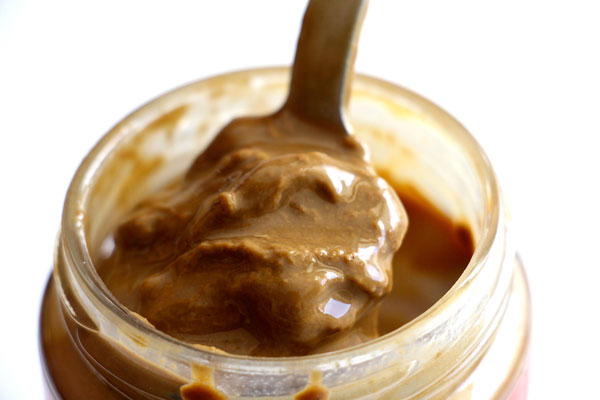 Peel 2 cloves of garlic.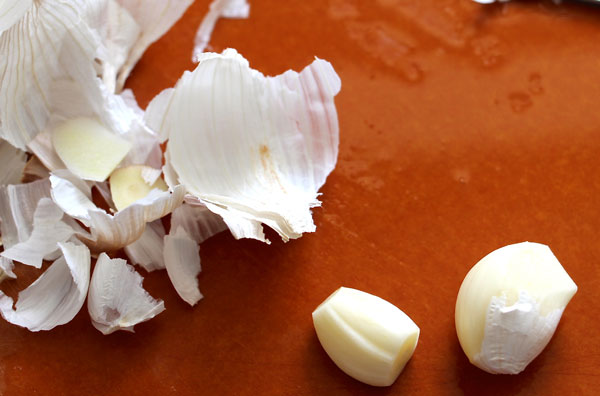 In a blender, pour in all ingredients, including the spices & seasoning.    Add oil & water, and blend until smooth and creamy.
Decant into bowls, swirl the top smooth with the back of a spoon, drizzle a few extra splashes of olive oil and dust with paprika.
Now, enjoy with your favourite vegetables, bread, or in a delicious wrap!  Bon Appetit!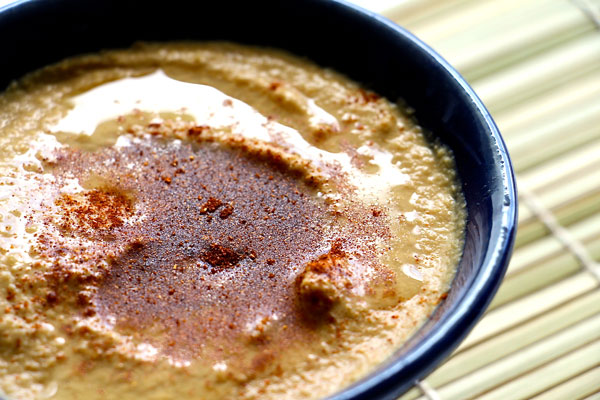 Sites We Adore