Girl Meets Cooking checks out the Island East Market
When I think about the Summer / Autumn season, the first thing that comes into mind is (*gasp*) not fashion trends, but farmers' markets.  I love visiting farmer's markets in North America and Europe, because it's where numerous small family-owned growers and boutique speciality food purveyors converge.  These producers are passionate about their products and proud to stand behind them, and I love to show my support and gratitude. Hence, when the Island East market re-opened again with the beckoning of the autumn season, I just had to revisit and cheer on the fellow foodies who've so bravely set up several snack booths this year.  I was pleasantly surprised by the Island East market, it still has a ways to go from the vibrant markets of Europe and North America, but it is certainly a good step in the right direction.
(Below) Bread and other carbo goodies from Pumpernickel.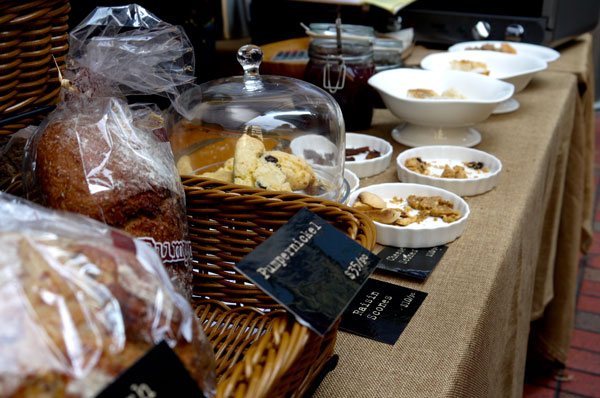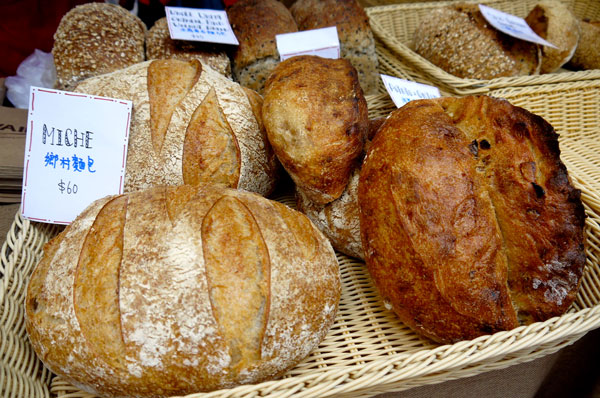 Specialty yogurts.
My first time trying sparkling sake – with only 6% alcohol it tastes like poppy fruit juice.  You can get this at CitySuper or Mic & Sam Trading Co.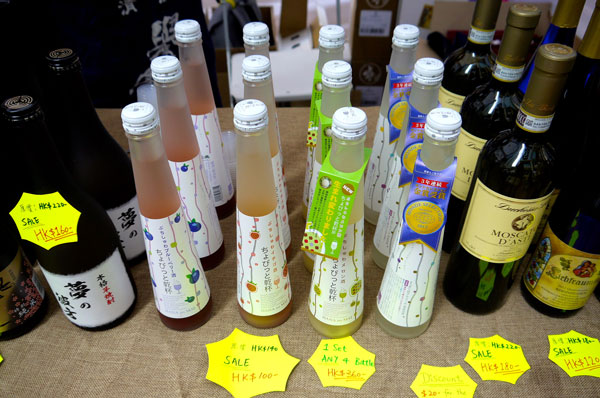 Ferocious, creepy Halloween cake pops from Spark Studio.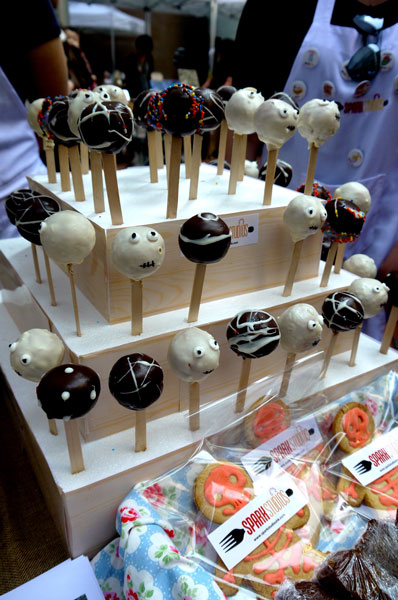 Fellow foodie Gary Suen opened a mini sliders booth this year offering crabcakes, pork belly and duck options, all served on warmed brioche buns.  We just had to sample Gary's favourite – pork belly slider.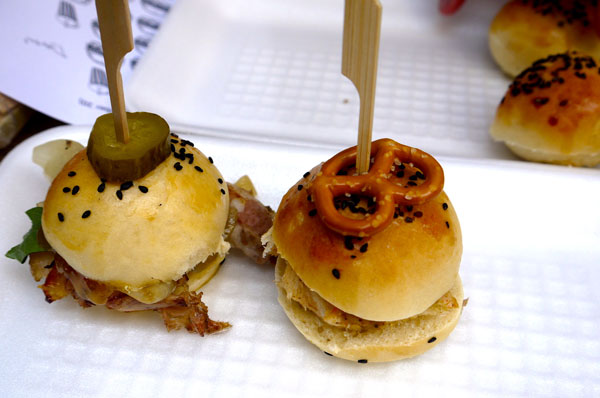 We loved the 30-hour slow cooked pork belly with melt-in-your-mouth delicious rind.  I especially loved the flavour pairing of refreshing shiso leaves with sweet, sticky carmelized onions.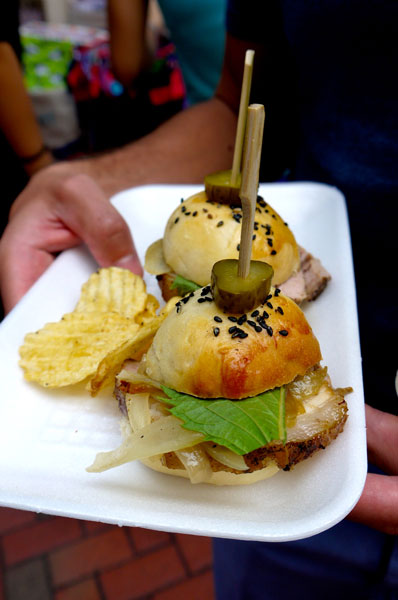 Ever since my recent September trip to Singapore, I've been obsessed with kaya, and so these little cupcakes were naturally enticing.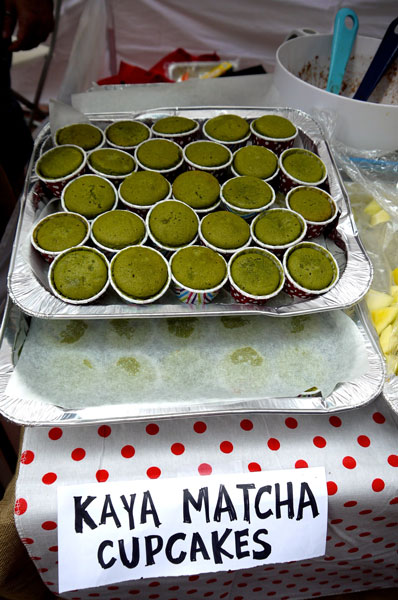 Decadent chocolate tarts from chEATs.hk - loved their business card design!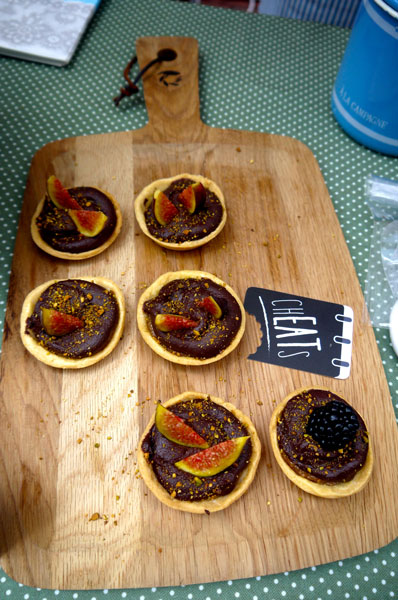 Of course, an appearance from Homegrown Foods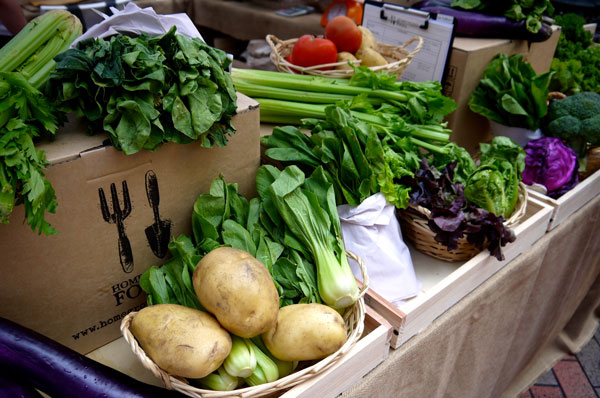 Pulled pork and beef redang in steamed Chinese bao.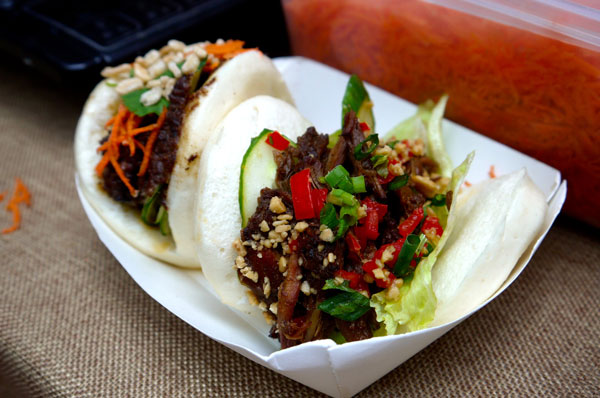 I was fascinated by these giant, almost finger-like flowers filled with white, feathery petals.  Turns out these are dragon fruit flowers and are great for detoxing the lungs.  Just cut these mighty flowers into large segments and brew into a soup!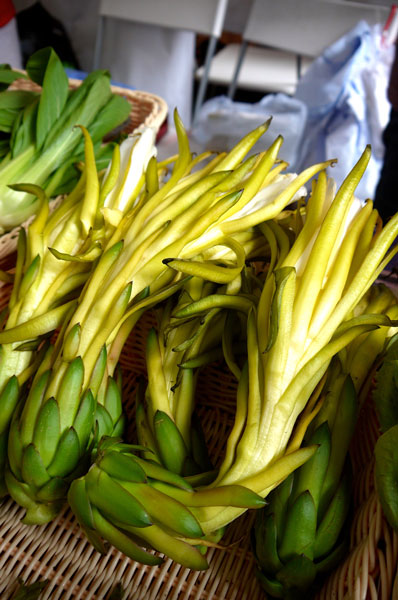 Lobster roll booth – although this sounded better in theory.  The price was staggering at $140 for a bun filled with a micro amount of lobster.  A far cry from the ones you get in Boston or Nova Scotia!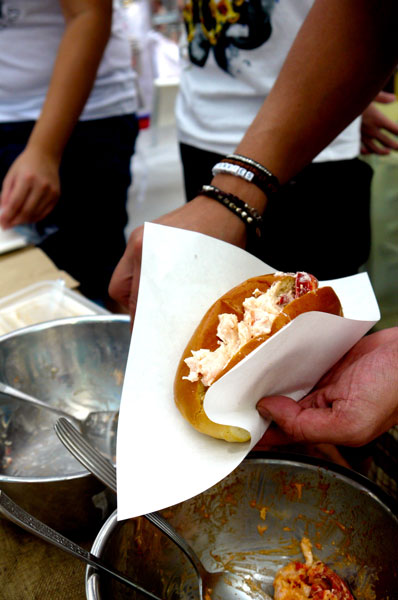 Sweet treats from Bow Dessert.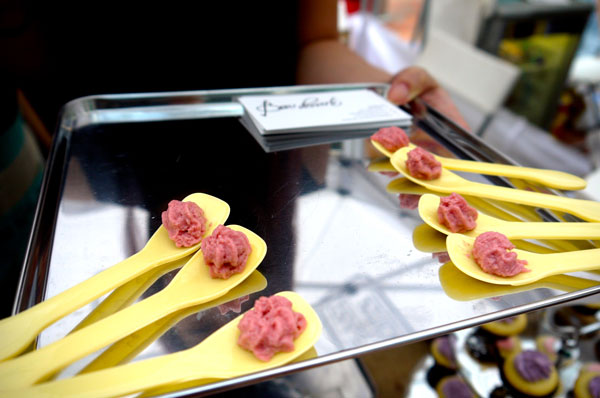 Another fellow foodie's booth – Goz's Laksa noodles.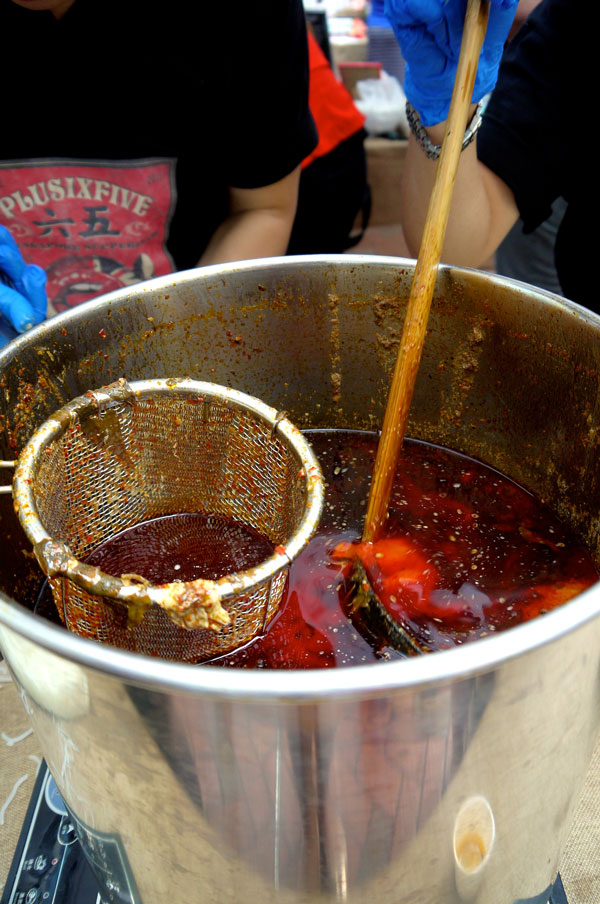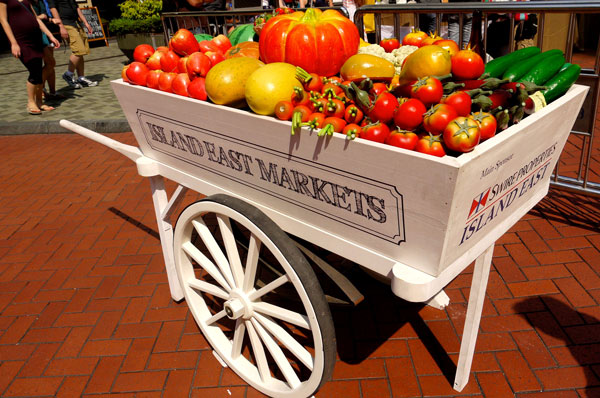 Island East Market
Tong Chong Street, TaiKoo Place
Quarry Bay, Hong Kong Island
Open every Sunday from September 2013 to January 2014
Sites We Adore