How to Make – Kimchi Pizza with Bulgogi Beef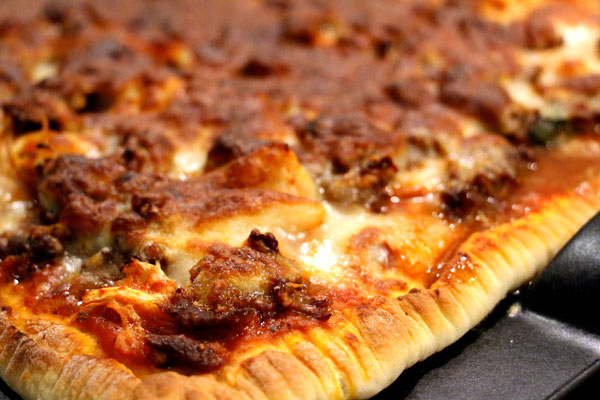 I dreamed up this idea of making kimchi pizza after spending the entire month of January in the Philippines filming The Amazing Food Challenge, when my fellow contestants and I indulged in Korean food at every opportunity, since it was the most palatable Northern Asian cuisine we could find there.  After returning to Hong Kong, I decided to recreate these flavours in a pizza dish.  Spicy, garlicky kimchi, when combined with thin slices of bulgogi beef and cheese, makes for an irresistible tango of flavours.  I hope you enjoy this recipe as much as we do.  And funny enough, Korean food will always remind me of that month in the Philippines
What you'll need (makes 1 large pizza):
pizza dough (either store bought or made from scratch)
I like to make my pizza dough from scratch, so you can find the recipe by clicking here 
2 cups of kimchi
 300g of sliced beef
1 jar of tomato sauce
250g of shredded mozzarella
3 tbls bulgogi marinade (optional)
Cook Time:  15 minutes
Pre-heat oven to 200 degrees celsius.
Marinade the beef - you can either use bulgogi sauce to season the meat, or use the leftover juices from the kimchi.  Let that sit while you prepare the kimchi.
Chop either store bought or homemade kimichi into 1 inch pieces.  (Below) Our jars of homemade kimchi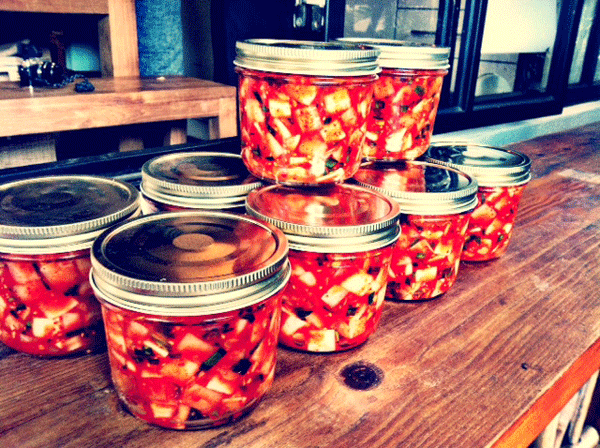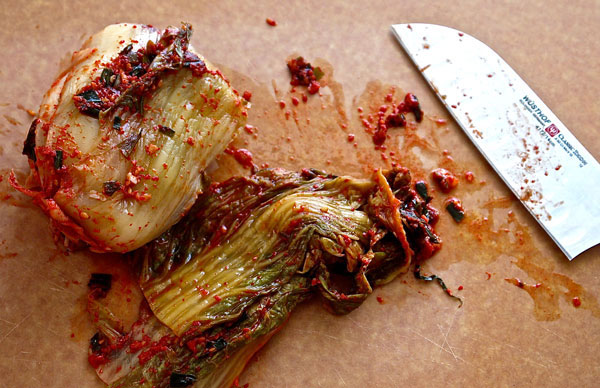 Roll out the pizza dough - again, you can use store-bought pizza crust to save time, but nothing tastes as good (or as healthy) as homemade pizza dough.  Click here for my recipe
Layer on tomato sauce, followed by the marinated beef slices and kimchi.  Top generously with cheese.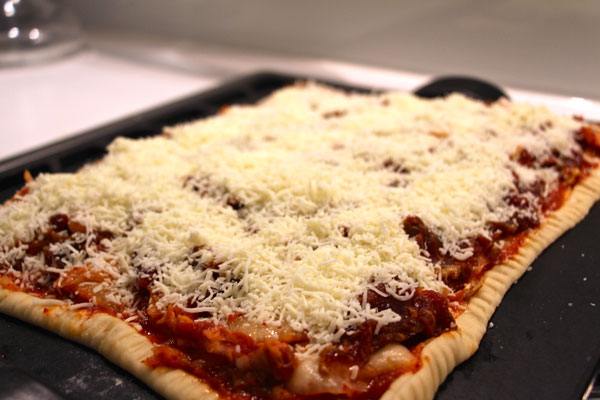 Slide this delicious bundle into the pre-heated oven, and cook for approximately 15 minutes.  Again, every oven is different, so do check halfway to make sure you don't burn the pizza!  The pizza is done once the cheese has melted into gooey lava, and the crust has taken on a golden glow.
Bon Appetit!  
Sites We Adore