How to Bake – Lavender Banana Walnut Bread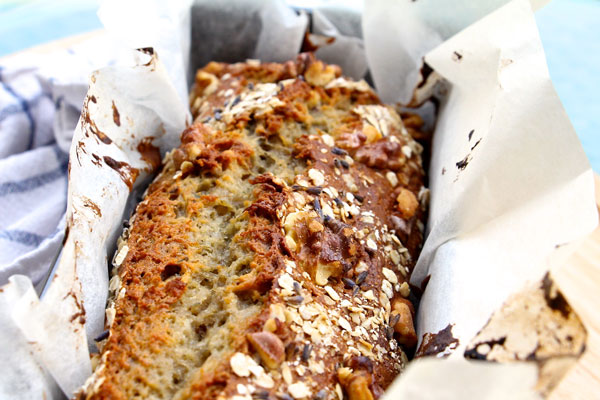 Nothing quite says "welcome home" like the comforting aroma of freshly baked banana bread, pulled straight from the oven.  Recently, I greeted the Hubby with freshly baked banana bread following his long red-eye business flight from New York.  Needless to say, it put a smile on his face
Banana walnut bread is one of my favourite breakfast indulgences, and when baking, the caramel-like fragrance permeates the entire house, making the air smell utterly delicious.  It's also a great way to use up over-ripe bananas!  Since our trip to Tasmania, and our visit to Bridestowe Lavender Farm, I've been using my horde of culinary lavender in plenty of baked goodies.  Hence, this recipe also includes a healthy dose of healing lavender.  Personally, I find the nutty banana bread aromas blend effortlessly well with the fragrance of lavender, but you can always choose to forgo this option and tailor to your preference
 Happy Baking!
What You'll Need (makes 1 loaf):
1.25 cups flour
1 tsp baking soda
1/2 tsp salt
2 eggs
1/2 tsp vanilla extract
80g butter
3/4 cup sugar
3 ripe bananas
1/2 cup walnuts
1 tbls culinary lavender
1 tbls oat meal
Prep Time:  10 minutes
Cook Time:  50 minutes
(Below) The Bridestowe Lavender Farm where I visited and bought the culinary lavender.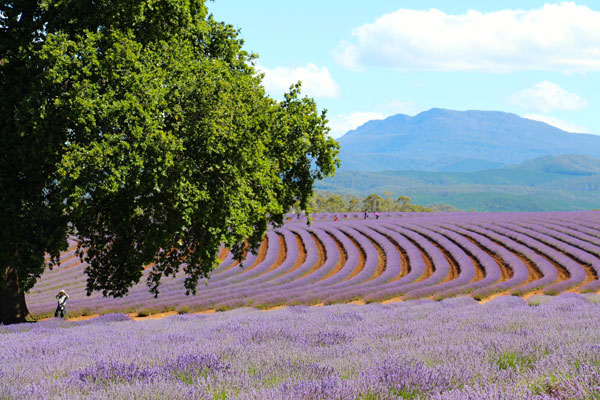 Pre-Heat oven to 180 degrees celcius.
I love keeping vanilla pods in the sugar jar when I want that extra touch of vanilla sugar.  I recently received an intoxicating package of fine spices from Regency Spices, including a packet of vanilla pods from Madagascar, which I absolutely adore!
Smash up the culinary lavender to release their fragrant oils.  Add the lavender to the dry mix of flour, salt, baking soda, vanilla sugar, and walnuts.  Use a fork and mash up the bananas, stir in with the melted butter, vanilla extract, and eggs.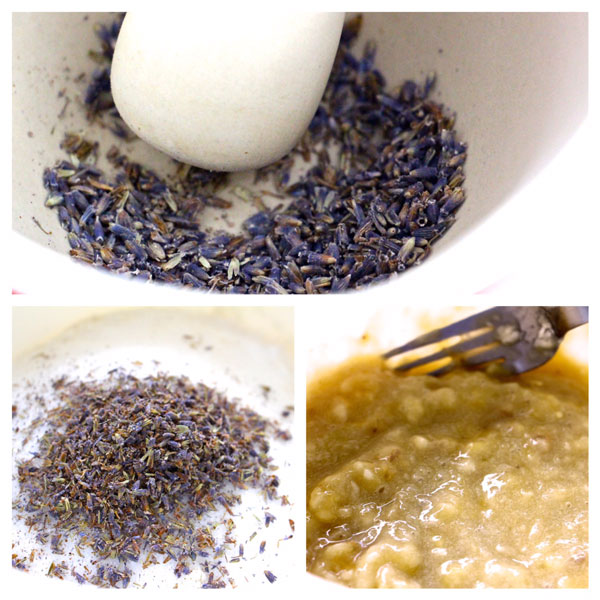 Stir in the dry bread mix into the pulpy banana mixture, taking care not too mix too vigorously (or you'll end up with tough bread!)  Line a bread loaf pan with wax paper, and pour the whole lot into the pan.  Sprinkle over with oat meal for a "rustic" look.
Bake in the pre-heated oven for 50 minutes until golden brown.  Do check from time to time as ovens cook at different rates.
Voila!  Perfect banana bread, every time.  Bon Appetit!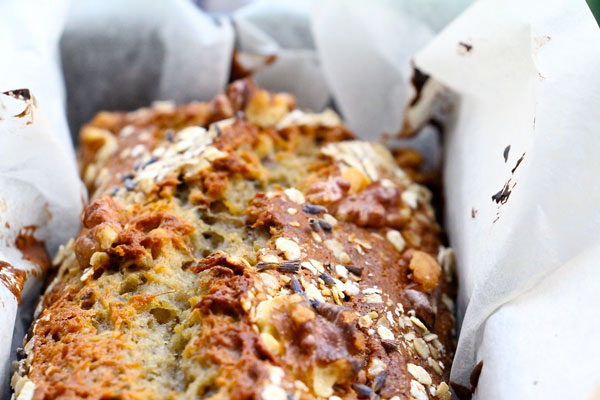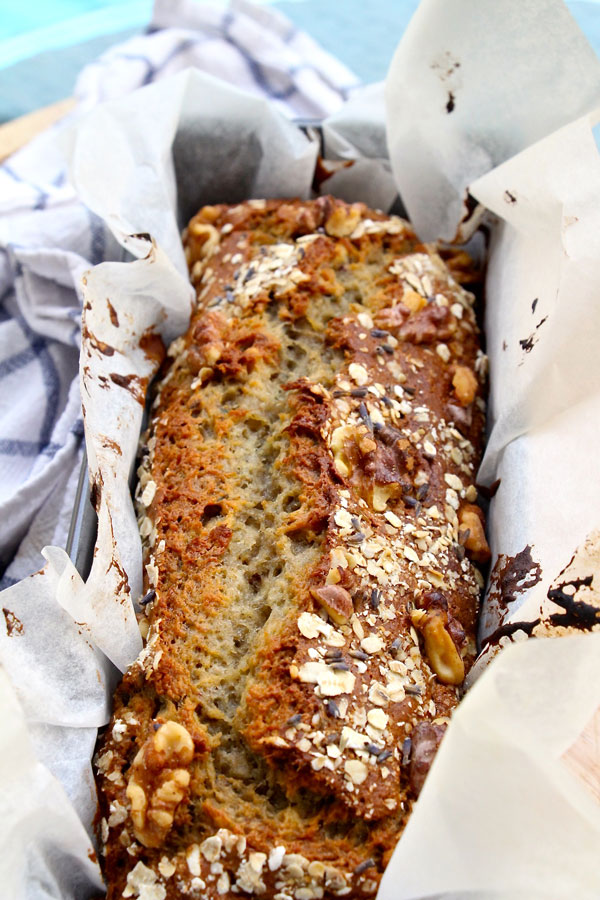 Sites We Adore