Valentine's Special – Buttery, Plump Lavender Yogurt Scones
Happy Valentine's Day everyone!  As a girl who constantly has food on the brain, nothing quite says "I love you" like homemade delicacies.  Not even something from Cartier can compare…well, maybe.
It is through cooking that I celebrate my love, so it's no surprise I choose to dedicate a favourite recipe to this very lovey dovey day.  The parfum of lavender has always intoxicated me, and floral tones are a favourite of mine to use in sweet, sugary recipes.  On a recent trip to Tasmania, we visited the biggest lavender farm in the world at the stunning Bridestowe Estate, and I couldn't resist bringing home a little bit of the magic to Hong Kong, in the form of dried culinary lavender harvested from the plantation.  The fragrance of lavender is so intensely mesmerising, that a little sprinkle brings me back to that sunshine drenched day at Bridestowe.  The marriage of the heady aroma of lavender and the creaminess of soft, pillowy yogurt, is what gives this scone recipe its distinctive character.
I hope you enjoy this recipe as much as we do, and that you serve this to someone deserving of your adoration, this sweet Valentine's Day
What you'll need (makes 6-8 scones):
2 tsp dried culinary lavender
2.75 cups of self-raising flour
1 tsp of baking powder
6 tbsp of cold butter
5 tbsp of white sugar
2/3 cup of plain yogurt
1 tsp of vanilla extract
4 tbsp of milk
For glazing
Prep Time:  10 minutes
Cook Time:  18-20 minutes 
Pre-heat oven to 190 degrees celsius.
Gently pound 2 tsp of culinary lavender to release the fragrant oils.  I love using my Le Creuset pestle & mortar for this.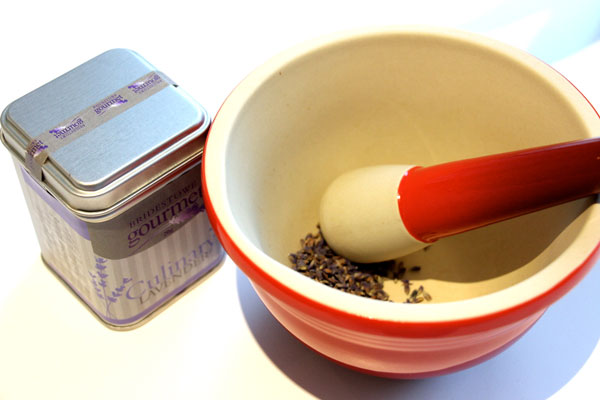 In a mixer (or you can do this by hand), mix together the flour, baking powder, sugar and lavender.  Dice the cold butter and blend well into the dry mix.  If you are doing this by hand, work the cold butter between your fingers to blend  into the dry mix.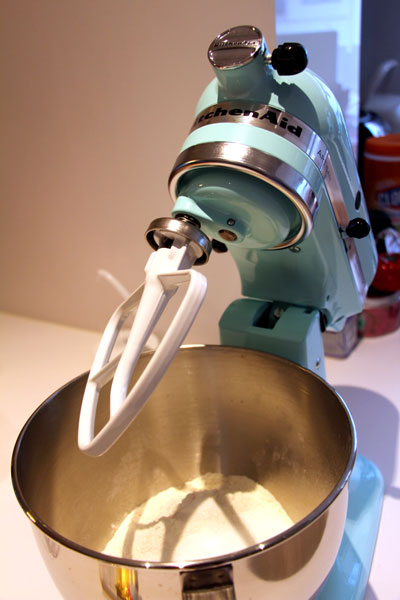 In a separate bowl, mix together the yogurt, milk, and vanilla extract.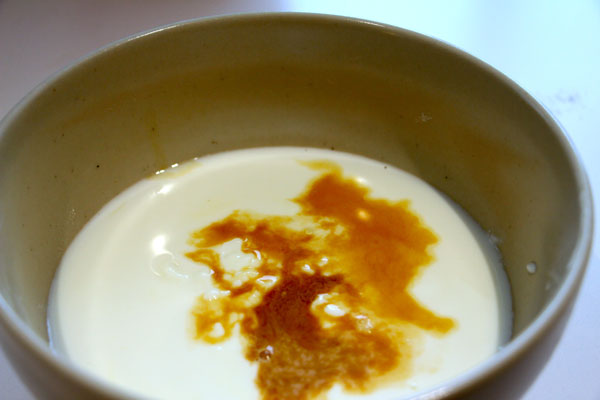 Make a well in the middle of the dry ingredients, and pour the yogurt mix in.  Combine gently, taking care not to over work the dough.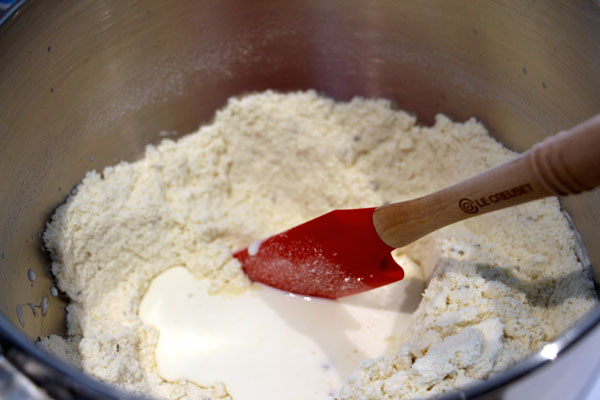 In another bowl, mix together the egg and 1 tbsp of milk.  This will be the egg wash to glaze the scones with.  This will further accentuate the golden plumpness of each scone.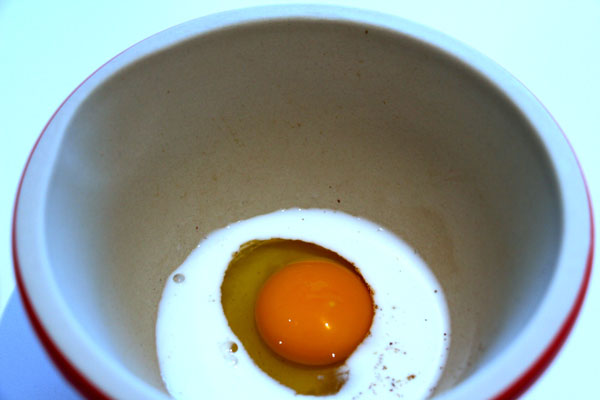 Roll out the dough to desired thickness, taking into account that it will puff up slightly in the oven.  The recommended thickness is around 4cm, but I decided to roll my dough out thinner for a flatter scone.  This is all up to personal preference, after all, you are the one eating these later
Cut the dough using the edge of a glass.  Brush over with the egg wash.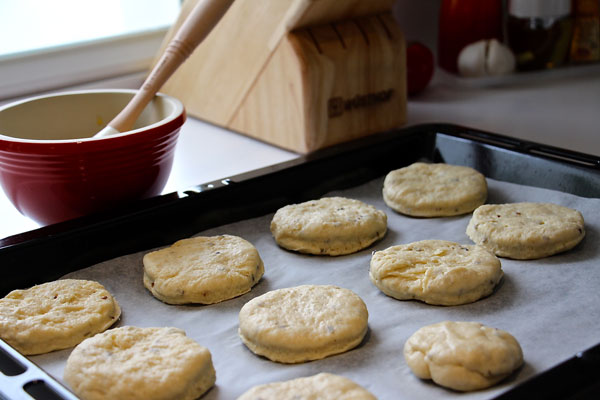 Bake in a pre-heated oven for 18-20 minutes, checking in between until the scones have achieved golden perfection.  By this time, the perfume of lavender should permeate your entire kitchen.
For that extra bit of glutton-indulgent decadence, I like to serve these beauties with a generous pat of creamy butter and jam.
Bon Appetit!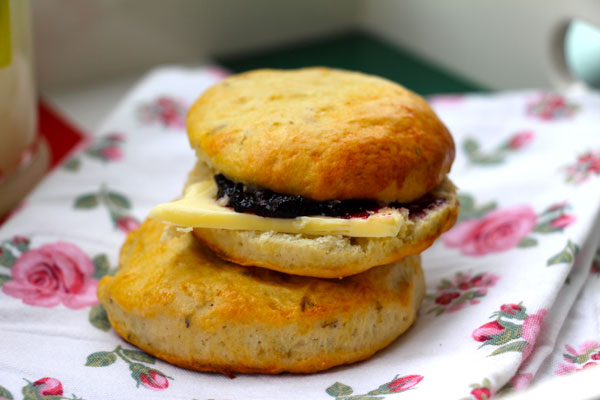 A morning service tray with chocolate banana smoothie, is ALWAYS a good idea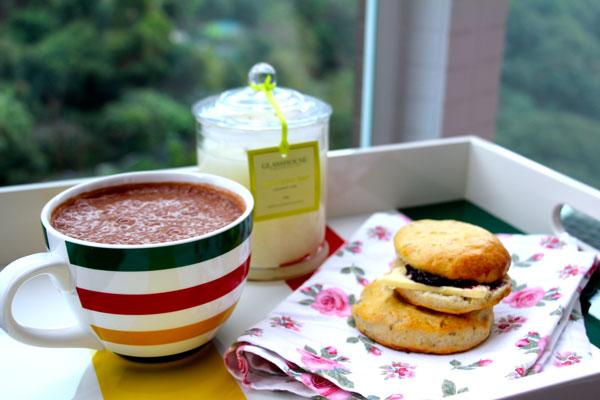 Again, I couldn't resist posting more photos of stunning Bridestowe Estate.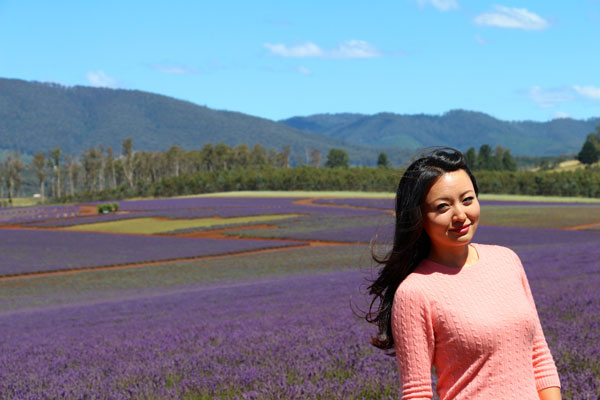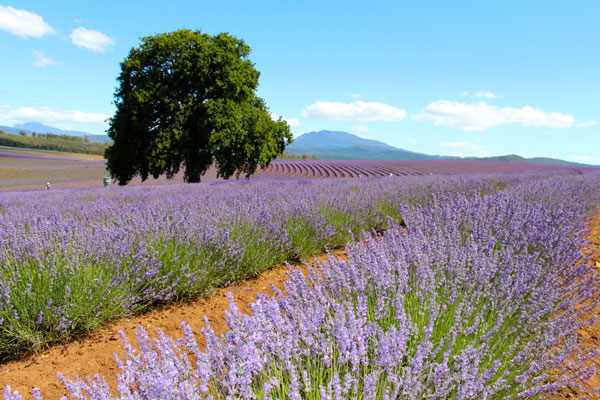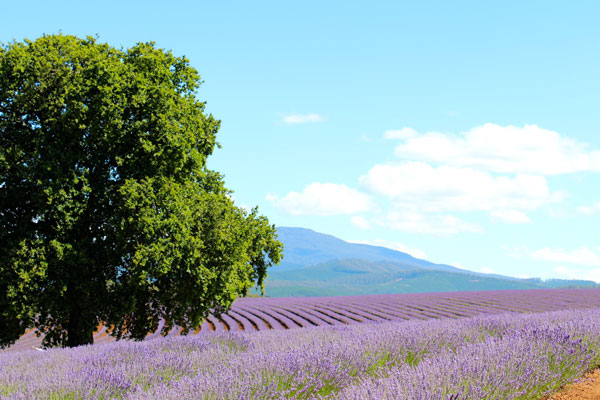 Me, inhaling a scoop of perfumed lavender ice cream.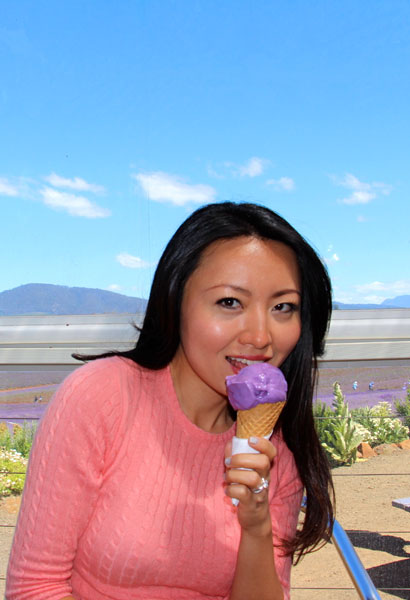 Happy Valentine's Day!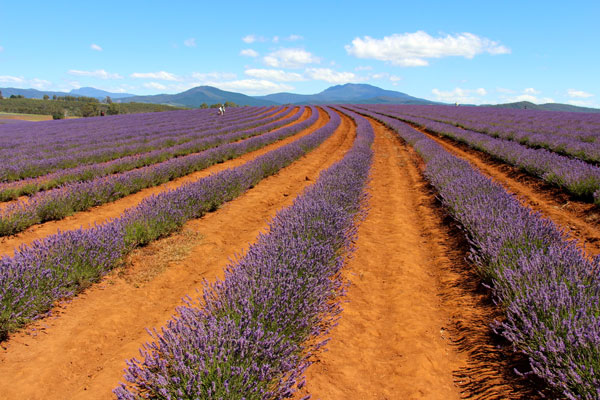 Sites We Adore