How to Make – Buttery Lemon & Thyme Roast Chicken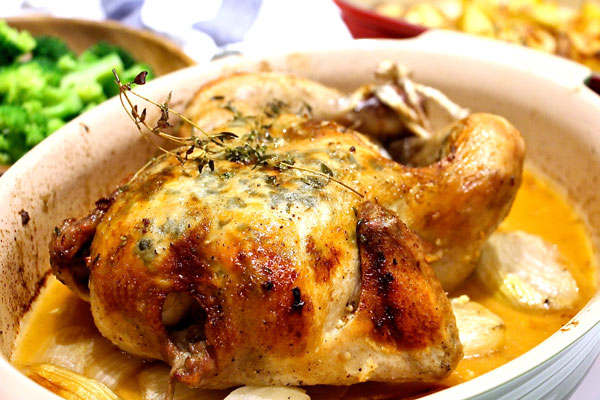 I always hear people talk about how easy it is to roast a chicken, but was quite hesitant in trying it for myself until recently.  When I first started cooking, I was quite nervous about working with raw meat, as it always felt a little too "primal" for me.  Now, as I've grown more accustomed to handling raw meat, I decided to tackle roasting a whole bird.
Rotisserie chicken has always been one of my favourite ways of cooking poultry – there's something magical about that golden blistered skin, dripping with luscious juice.  Roasted poulet is also a quintessential part of the French table, and I wanted to bring a taste of home and "maman's cooking" to my French hubby's plate.
Thyme is one of my favourite herbs – its woody, yet slightly, citrus scent is utterly intoxicating, and works well with poultry.  When paired with butter and lemon, it makes any roast chicken smell heavenly.
What you'll need (feeds 2-4 happy eaters):
a good handful of fresh thyme
1 lemon
3 tbls good French butter
coarse salt & pepper to season
1 onion
1 fresh chicken (ideally, free-range)
Prep Time:  10 minutes
Cook Time:  1hr 30 minutes
Now, let's get started
Pre-heat oven to 180 degrees celsius.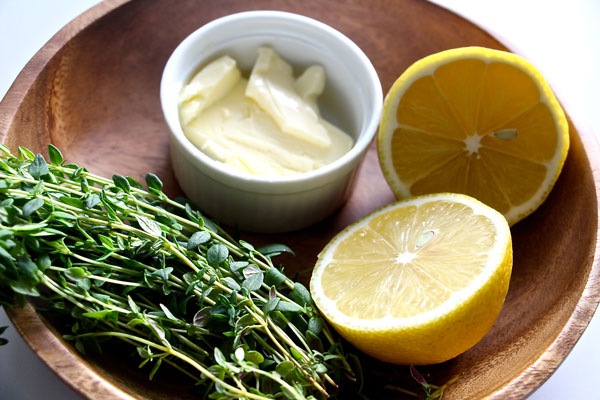 Mix together fresh thyme leaves, salt, pepper and butter to form a paste.  Cut up the onions roughly into chunks and set at the bottom of the roasting tray – I use the onions as a kind of aromatic roasting rack, so the chicken is perfumed with garlicky aromas while suspended above the roasting tray.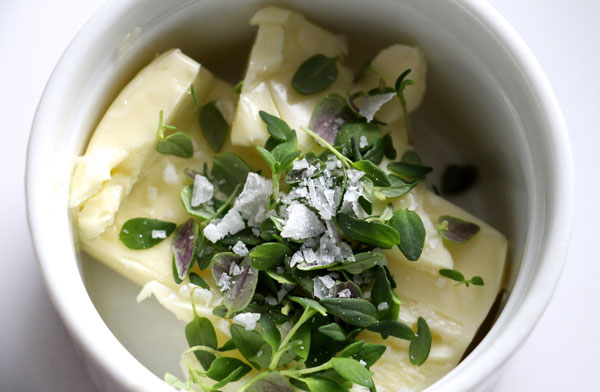 Loosen the skin of the breast section of the chicken, and stuff in a generous layer of thyme scented butter.  This will help the white meat section stay succulent during the roasting.  Rub salt and pepper generously over the entire chicken, including the inside cavity.
Cut lemon into thin slices and stuff inside chicken alongside extra springs of thyme.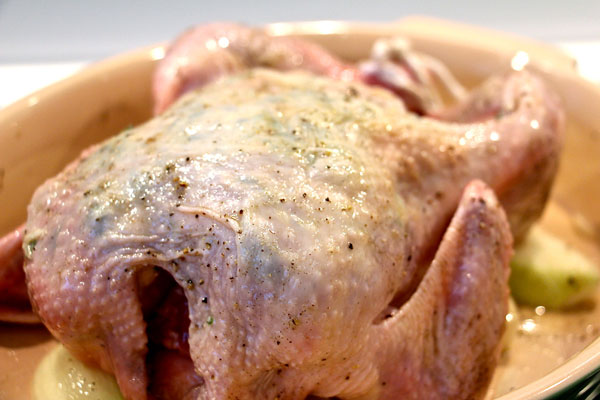 Truce the chicken legs with some butcher string, and lay the bird on top of the bed of onions.  Slide into the pre-heated oven and forget about it for 1.5 hours!
The chicken is ready when juices from the legs run clear.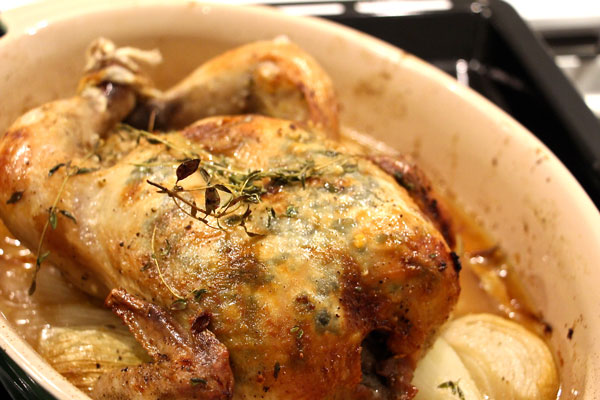 Let the bird rest for about 8-10 minutes before carving (that is, if you can resist for that long!).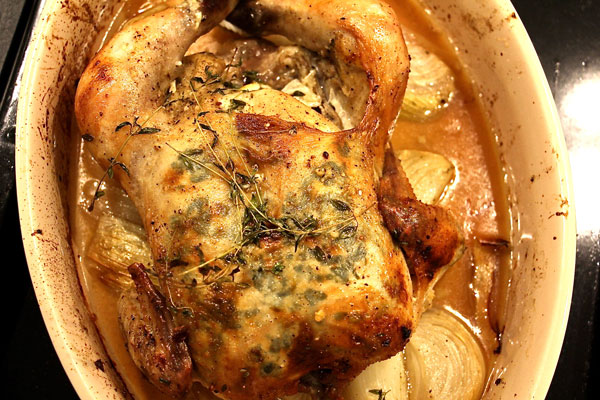 Voila!  A complete nutritious, and undeniably delicious dinner.  I love paring rustic roasted potatoes and freshly blanched broccolis with this meal.  Even better, use some of the chicken drippings to scent the potatoes – that's what they do in all the markets in France!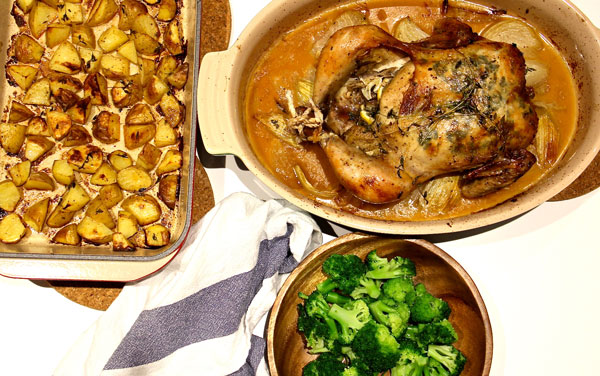 Now, it's time to carve up the beautiful little beast.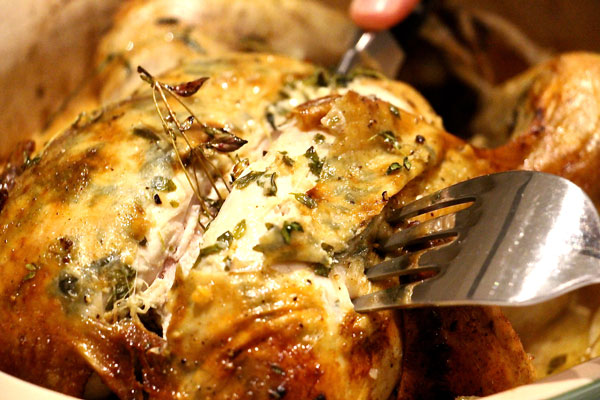 Bon Appetit!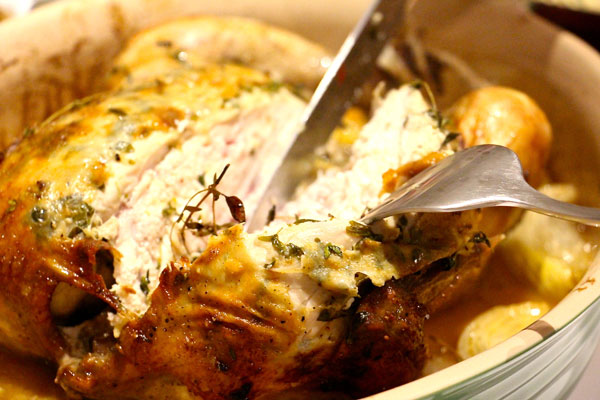 Sites We Adore