Afterthoughts – Foie Gras Steamed Buns at Man Mo Cafe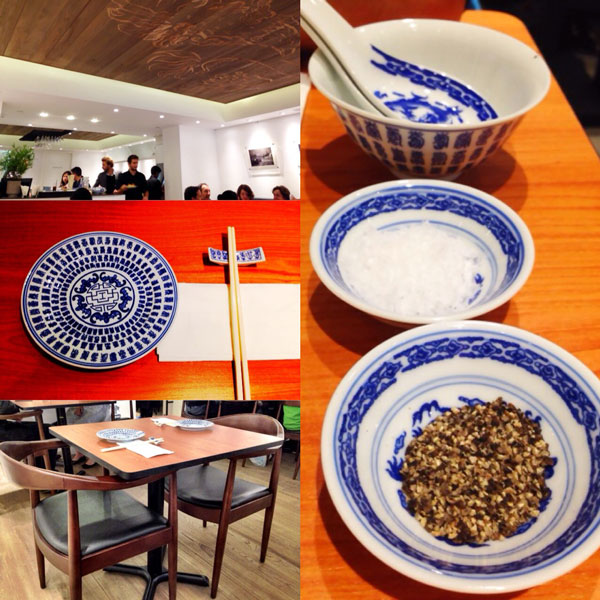 Hong Kong, is one of those vibrant places where there is always something new to discover, just around the corner.  A few weeks back, the Mister and I decided to check out the newly minted Man Mo Cafe, tucked into Cat Street, a side street populated with Chinese antique dealers.  Named after Man Mo Temple, a landmark Buddhist temple mere steps away – so close, in fact, that you can almost smell the incense, the "cafe" serves up Cantonese-style dim sum but with a French twist.
In recent years, thanks to the dismal economic environment in Europe, there has been a huge influx of Europeans to Hong Kong, and in particular, the French.  Ah, the French – you'd love to hate them, but you just can't help but adore them. In fact, the French are now the LARGEST expat community in Hong Kong, overtaking the British, the Americans (and even the Canadians!), and is also the fasted growing population.  This French stampede has led to the arrival of many French eateries and bars across town.
Man Mo Cafe comes from the inspiration of its Swiss owner, although its menu and clientele are decidedly French.  With classic dim sum dumplings filled with French-inspired combinations such as foie gras and ratatouille, it's turning this iconic genre of Cantonese cuisine topsy turvy – but in a good way.  Cool, sleek wood and white gallery walls mix with blue and white porcelain plates to form a juxtaposition of styles, and we particularly loved the ornate, etched wood ceiling.  The tables were veneered in faux wood, reminding me of those found in another distinctively Hong Kong institution – the cha chaan teng (teahouse).
On the particular day of our visit, being Chinese was a minority in this restaurant, as it was filled to the brim with la francaise.   The Mister, being a bonafide French boy, felt very much at home
After the perusing the fusion menu, we fired off our orders and waited to be impressed.  Each menu item comes with the option of either a 2 piece or 3 piece order, and is priced accordingly .  Traditionally, dim sum arrives in batches of either 3 or 4, so the quantities at Man Mo are definitely smaller.
First to arrive at our table was the chicken mustard dumpling ($58) with a dipping sauce of creamy mustard.  The dumpling skins are chewier and thicker than those of classic Cantonese dim sum, and reminds me of the variety we get in Northern China.  The dumpling filling was quite bland, and the creamy mustard didn't pique the palate.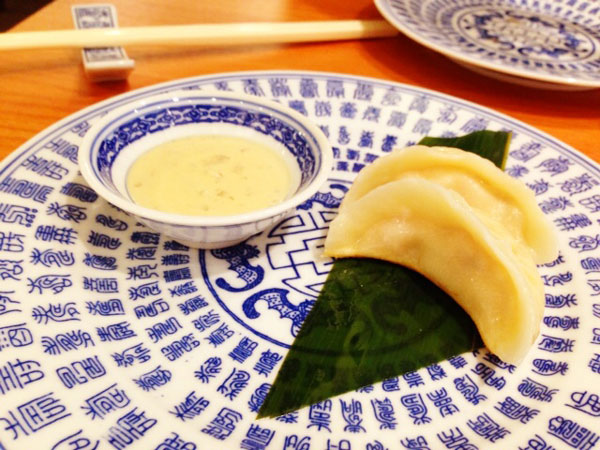 Next up, a steamed dumpling filled with tomato and mozzarella ($48).  These dumplings came in the shape of adorable little "mice", or at least, that's how my grandpa calls them.  He used to make these uniquely shaped dumplings for me as a kid.  In fact, every time I'm back in Beijing, he still makes these as a novelty for me!  The filling, however, diverge from my grandpa's recipe.  The piping hot cheese and soupy tomato filling makes this quite a dangerous dumpling to bite into, so caution should be exercised!  I loved the extra touch of incorporating basil in the dumpling skin, a witty twist on an Italian classic.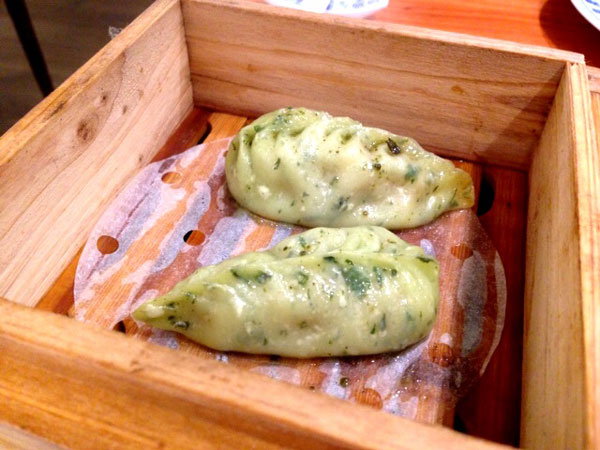 The ratatouille dumpling ($48) tasted exactly like the classic French comfort dish.  I'm not a huge fan of ratatouille (in general) but the Mister really enjoyed this dish, as it brought back all those childhood memories of eating at his maman's table.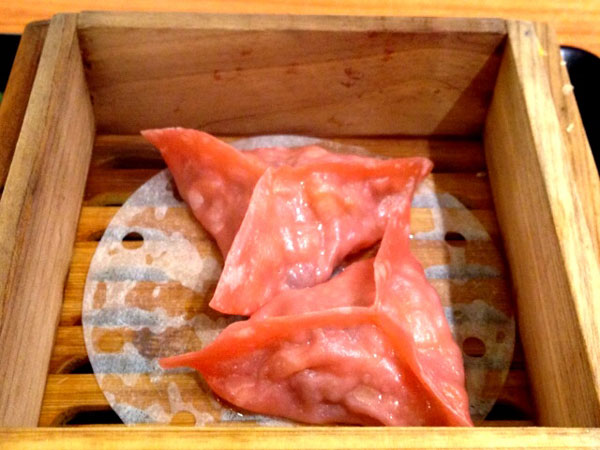 (Below) Another shot of the filling inside the ratatouille.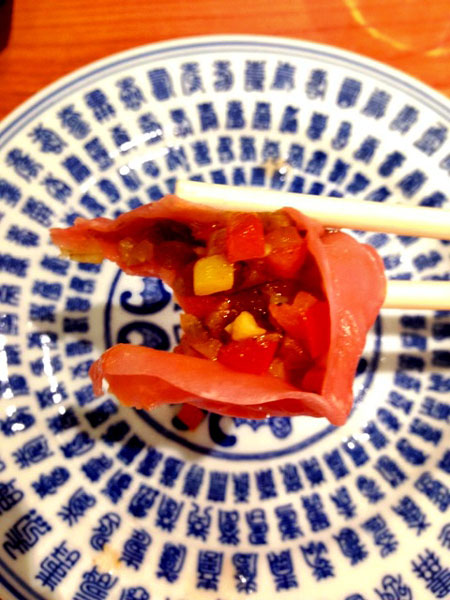 The burgerbun ($68) was by far my favourite of the entire meal.  Each little baked bun has a juicy burger meat filling, and comes with a tiny squeeze bottle of ketchup mayo.  I could have polished off 5 of these little babies, easily!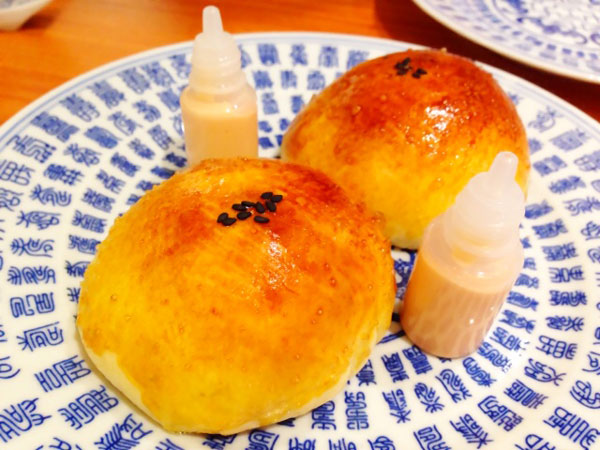 (Below) Oh, magnificent food porn!  I couldn't resist a few more shots of the creamy mayo melting over the juicy burger bun.  You Sexy Beast!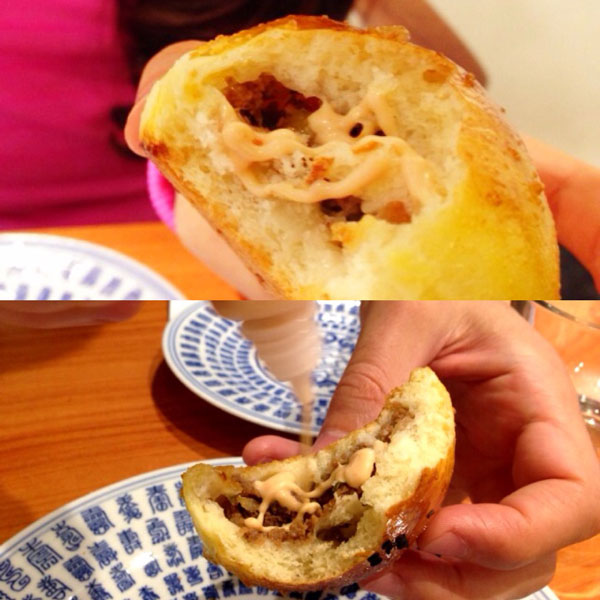 The truffle brie dumpling ($58) oozed with truffle-y goodness and cheesy creaminess.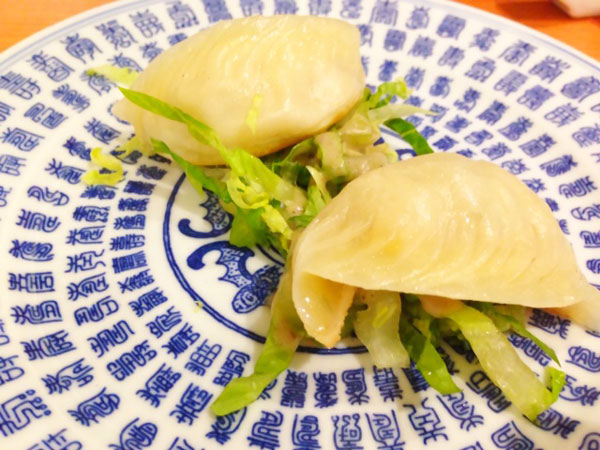 The foie gras xiao long bao ($88) was another highlight of our meal.  Again, the dumpling skin is much thicker than traditional dim sum, making picking up the bao a rather easy task.  The server suggested that we sprinkle coarse flakes of sea salt over the bao as the filling is quite mellow in taste.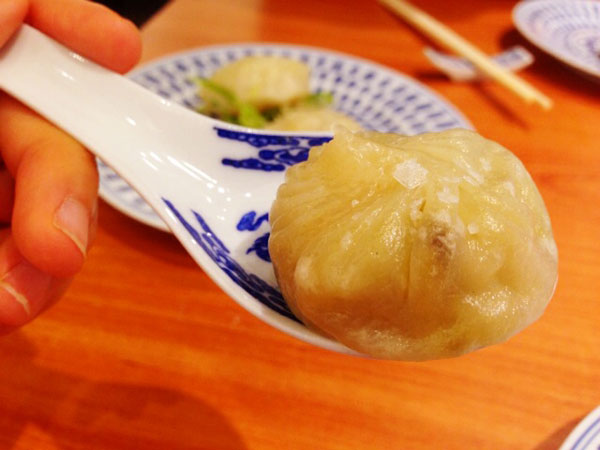 (Below) A few more shots of the xiao long bao.  The foie gras was diced into little cubes, and made the bao so creamily succulent.   The bao lacked the usually soupiness of the classic version, but I adored the fatty liver filing nonetheless.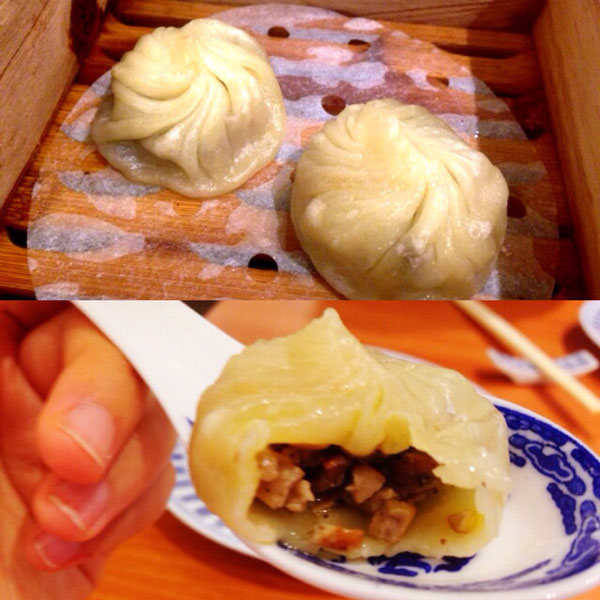 By this time, we were happily satiated but by no means full, so we settled on two desserts.  First up was the whimsically named kung fu creme brûlée ($26) scented with fragrant tea leaves.  I fell in love with the almost floral perfume of this dish, and the smooth custard helped further accentuate the lightness of the tea.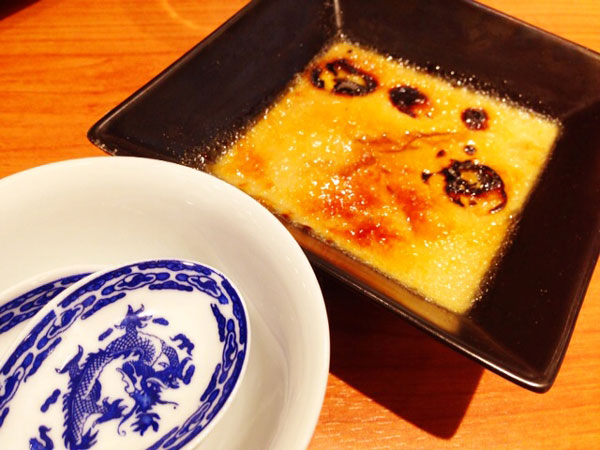 One of my favourite Cantonese desserts is jian dui, a fried ball of chewy gluttonous rice flour coated in sesame seeds.  Man Mo's twist on this classic dessert is to replace the traditional red bean filling with Nutella.  The Nutella ball ($20) was addictive – after all, who can resist Nutella!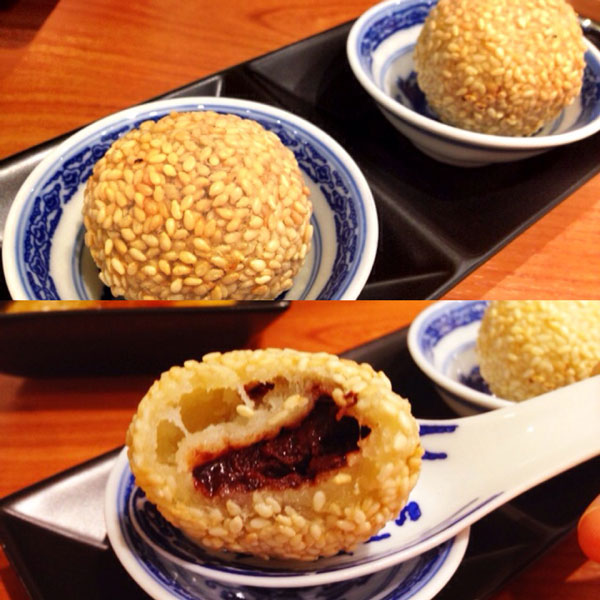 Me, happily munching away.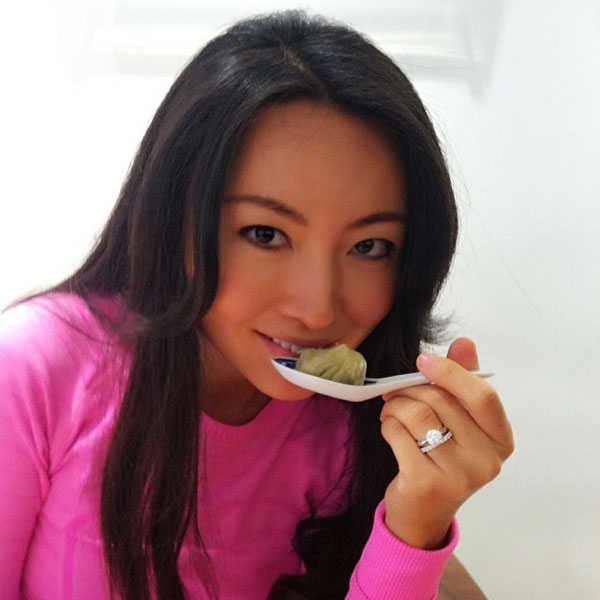 Verdict:  Definitely a great little neighbourhood hangout for a relaxing weekend brunch.  I enjoyed the imaginative menu, and the relaxed yet hipster-fied atmosphere.  However, I would only ever venture here with parties of 2 or 3, as the portions are only designed for small groups.  This is not the place for a big family gathering with all your uncles and aunts – save that for a traditional dim sum restaurant.  There was a party of 12 seated behind us, and they had to wait for ages for their orders.  Again, as mentioned above, the skin of the dumplings are a lot thicker and chewier than classic dim sums, and resonates more with Northern Chinese traditions.  Nothing wrong with this, it's just different.  Prices are on the steep side, and you're looking at around HK$250 per person for just a few items (you can get a lot more for the same price at a traditional dim sum restaurant).  Nonetheless, this is a great little neighbourhood find, and I will definitely be taking the très français in-laws here upon their next visit to Hong Kong, since Man Mo is a perfect compromise between Cantonese and French culinary traditions.
Man Mo Cafe
G/F, 40 Upper Lascar Row (Cat Street)
Sheung Wan, Hong Kong
+852 2644 5644
Sites We Adore