NEW Restaurant – Mrs. Pound, My 1st Menu Consultant Job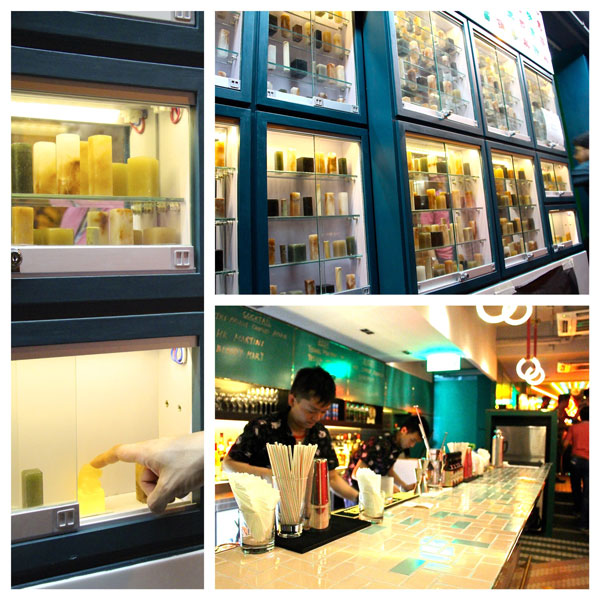 Hi Everyone!  I'm so excited to share with you my first foray into F&B as a restaurant consultant for Mrs. Pound, an unique concept that is part secret speakeasy, part delicious, down-to-earth diner.  Over the past half a year, I worked with our friends at Mrs. Pound to create a menu that reflects the fun, diverse flavours of Asia – we've spent countless hours tweaking the menu in the test kitchen (and gained a few pounds in between), and we hope you'll enjoy the fruits of our labour!  Mrs. Pound is currently at its "soft opening" phase, and we'd love your constructive advice.  Some menu items will go through further tweaking, so the photos below are a sample but might not be exactly the same as the final product.  Happy Feasting everyone!  Below, is our experience on Opening Night.  
The story goes, that there once lived a femme fatale named Mrs. Pound, who loved burlesque and all things glamorous.  To escape the limelight from her life as a famed burlesque dancer, she sought refuge with her love, Mr. Ming, who opened a stamp shop as a front to disguise Mrs. Pound's secret passion – a hidden, very exclusive speakeasy for the most discerning of clients. With the push of a secret button (hidden within the massive showcase of stamps), the classic Chinese shop façade slides aside to expose a psychedelic interior filled with retro memorabilia of a Hong Kong long past, of 60s pin-up girls and classic cocktails.  But it's not all about the classics – temptations such as the Tom Yum Cooler and Prince Charles' Affair entice thirsty diners, while breezy cocktails the likes of the Kyoto Deflower, a shaken blend of sake and mango juice, refreshs palates.
(From left to right clockwise) Bloody Mary, Prince Charles' Affair, Kyoto Deflower
Asian favourites, but with a twist, grace the menu.  Juicy lemongrass "cage" meatballs ($45) share menu space with tongue-numbing double-fried Sichuan peppercorn "ma la" chicken wings ($75) and bulgogi pork belly wrapped in shiso ($38), while beef rendang poutine ($108) and herbed salted egg prawn ($188) give classics a new spin.  We happily tucked into succulent morsels of razor clams mirepoix ($168), alongside heaping spoonfuls of sizzling laksa bibimbap ($148), with that perfect, crispy rice crust.  The Sriracha mayo street corn doused in crumbly pecorino ($58) and noodle-batter deep fried oxtail ($95) appeased our inner gluttons, while Mrs. P's Chili Crab ($468) was the headliner.  Zipped in a plastic bag and shaken table-side to coat the meaty, sweet crab with plenty of gooey sauce, the chili crab was our favourite of the night.  Oh yes, and there are fried mantou as a side to soak up all that luscious sauce.
(Below, clockwise)  Herbed salted egg prawn ($188), Xinjiang lamb skewers with chive pesto ($40), Sriracha mayo street corn doused in crumbly pecorino ($58), tuna larb ($118).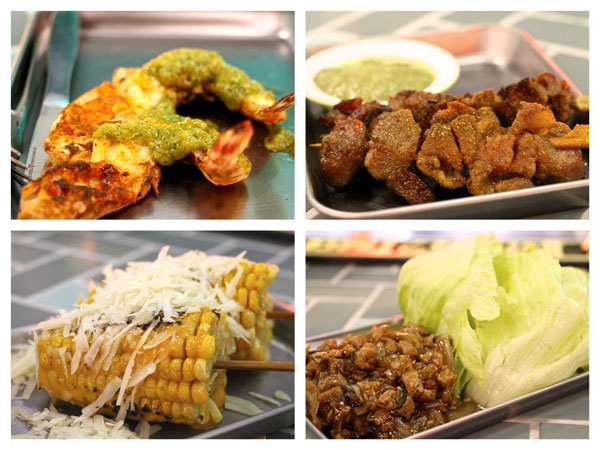 (Below) Sizzling garlic prawn skewers with plenty of head fat…yum…
For a sweet finish, there's ice cream sandwiches smeared with sinfully good condensed milk ice cream and peanut butter, or a selection of pillowy cakes ranging from Thai Milk Tea to Young Coconut flavours.  I'll definitely be back for more, since this very secret hangout is dangerously close to my Foodie office.  The beef rendang steamed baos ($45) are on my next target list!
 (Below) Thai milk tea and young coconut flavoured cakes.  The exotic, Thai-inspired desserts are provided by my favourite bakery, Teaspoon.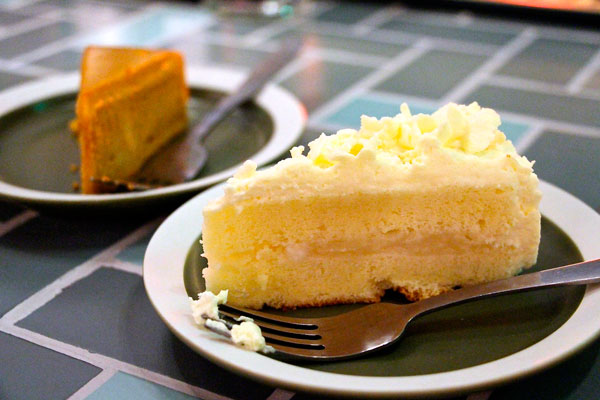 Verdict:  For once, I am going to leave the judging to all you fine people.  Thank you for your support!
Mrs. Pound
6 Pound Lane, Sheung Wan / Hong Kong Island
3426 3949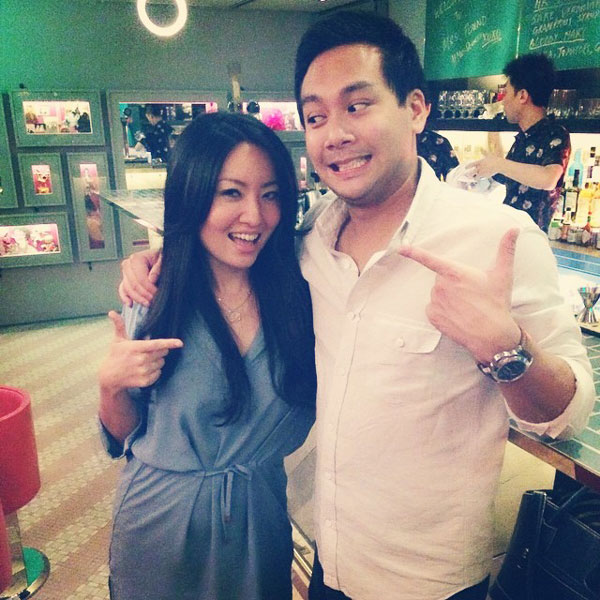 Sites We Adore