Afterthoughts – Pak Loh Chiu Chow Restaurant
I am blessed with many foodie friends, and last week, one such foodie friend arranged a lunch for me with the owner of Pak Loh Chiu Chow Restaurant in Elements Mall.  Chiu Chow cuisine hails from the eastern region of Guangdong province, and shares elements both found in Fujian as well as Cantonese cuisine.  This cuisine is heavily focused on seafood and vegetables, and uses comparatively less flavouring than other regional cuisines – emphasising instead on the freshness and quality of the ingredients.  One articulated Chiu Chow method of cooking is braising meat in spiced, fragrant broth.
Pak Loh has dominated the high-end Chiu Chow restaurant arena in Hong Kong for over half a century.  Almost a decade ago, the restaurant group expanded into the international market with a restaurant in Kuala Lumpur.   This renowned pillar of Chiu Chow cuisine began as a single restaurant in Causeway Bay in 1967, started by Mr. S.H. Bui, and to this day is still owned and operated by the same family.  Now, the group owns 4 Pak Loh restaurants as well as 2 SouthEast Asian restaurants in Hong Kong.  I sat down with the grandson of S.H., Jonny Bui, to chat about his vision of the future for this formidable restaurant chain, and to of course, sample some of his favourite comfort foods.
The Pak Loh restaurant in Elements Mall is furnished with modern aesthetics in mind, and glistens with curved glass, beautiful mosaics, and cascades of glass bubbles.  We started our meal with some Kung Fu tea, which is a traditional way of beginning a Chiu Chow meal.  The strong, bitter tea is said to provide great health benefits (so naturally I chugged a few shots!).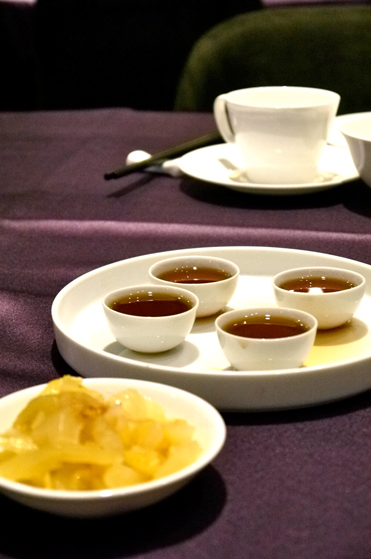 We started the meal with slices of succulent goose and tofu, poached and marinated in the fragrant, spiced broth that is signature to Chiu Chow cuisine.  The goose was juicy and plump, and the accompanying sweet vinegary dipping sauce cut through any sensations of greasiness.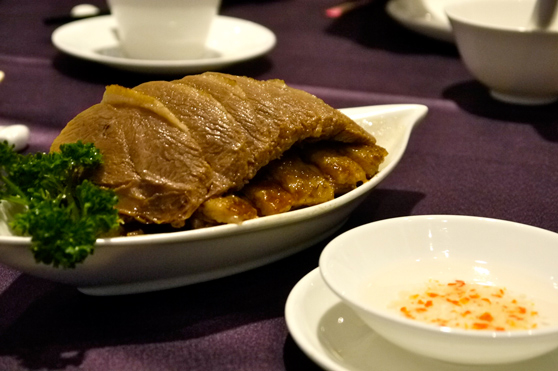 Next up, stir-fried chicken in chinjew sauce.  The bite-size chunks of chicken were tender and plump, and I loved the briny depth of the chinjew sauce.  The crispy fried greens were delicious, and hey, even if it's fried I'm still being good and eating my vegetables!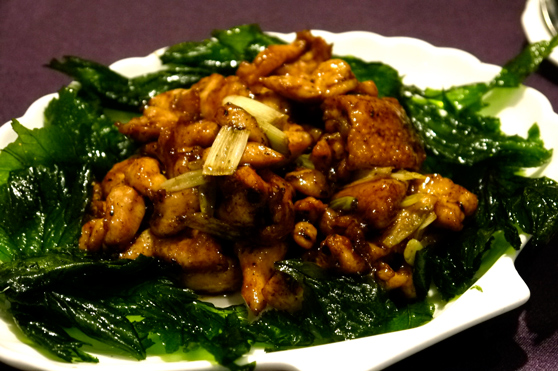 Pak Loh makes all their sauces, including this beautifully layered chilli sauce (shown below).  The restaurant also sells their own branded sauce within each location.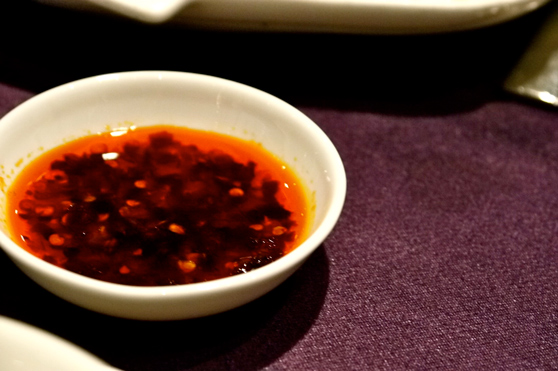 Spring rolls filled with pork and shredded mushrooms.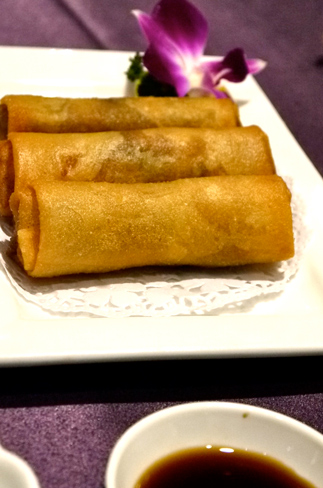 A very Cantonese influence – dim sum!  (Below) Crystal shrimp dumplings.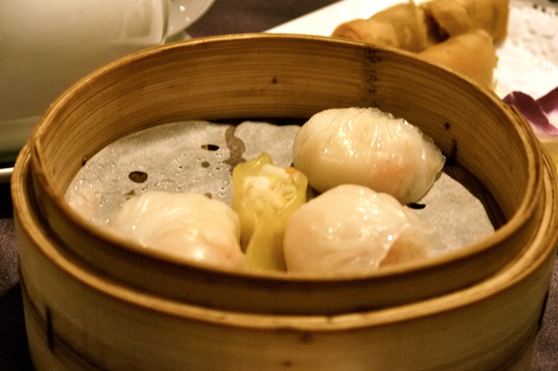 Steamed turnip cake with the most peculiar texture – bouncy and fluffy.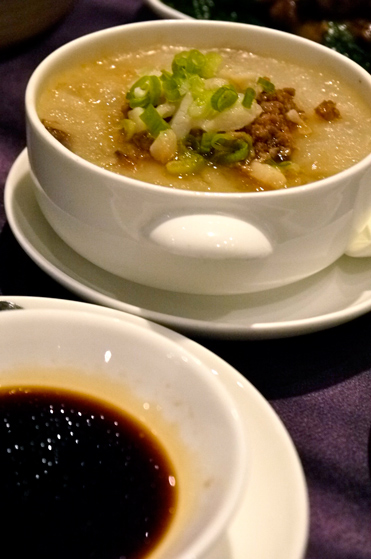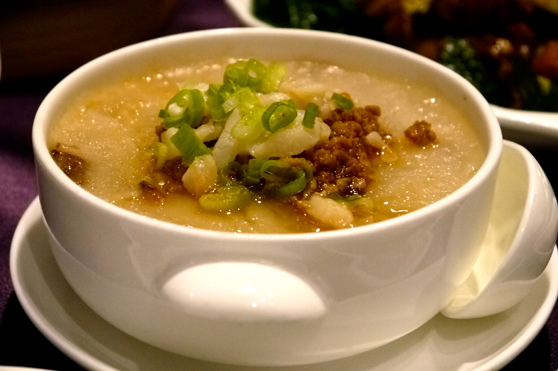 Oyster omelette – this reminded me of Fujian cuisine.  The baby oysters were juicy and very fresh, and the omelette itself had almost a gelatinous, chewy texture.  Simply amazing.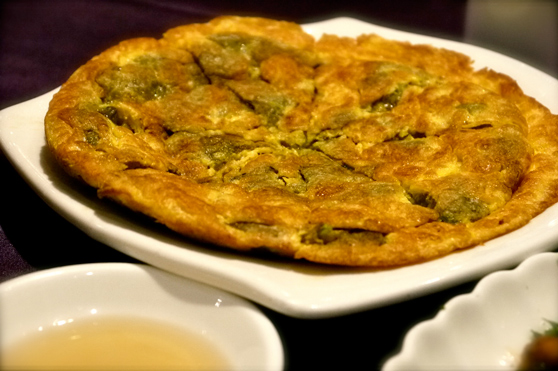 Verdict:  I've eaten at quite a few Chiu Chow restaurants, and Pak Loh takes the crown in both food quality and dining ambiance.  This is a restaurant group that looks to conquer new frontiers and introduce a high-end dining experience for Chiu Chow food.  At the same time, the group really focuses on maintaining standards and consistency throughout each and every one of their locations.  After talking to Jonny, I've come to understand his passion behind the brand.  Unlike what most would commonly perceive, this new, fresh face of Pak Loh didn't just inherit the company, he actually started his first job in the back kitchen working the dim sum service.  Jonny has taken on every role in the restaurant in order to understand flow and the inner workings of the business.  It was truly refreshing to hear this, especially from someone who is so passionate and proud of their work.  There are many exciting, innovative projects in store for this old Hong Kong brand, and Pak Loh is certainly in good hands under the guidance of this young and dedicated restaurateur.
Pak Loh Chiu Chow Restaurant
Shop 1028D, Elements Mall, Kowloon
Tel:  3691 9168
Sites We Adore