Restaurant Review – Modern British Comfort Food at The Continental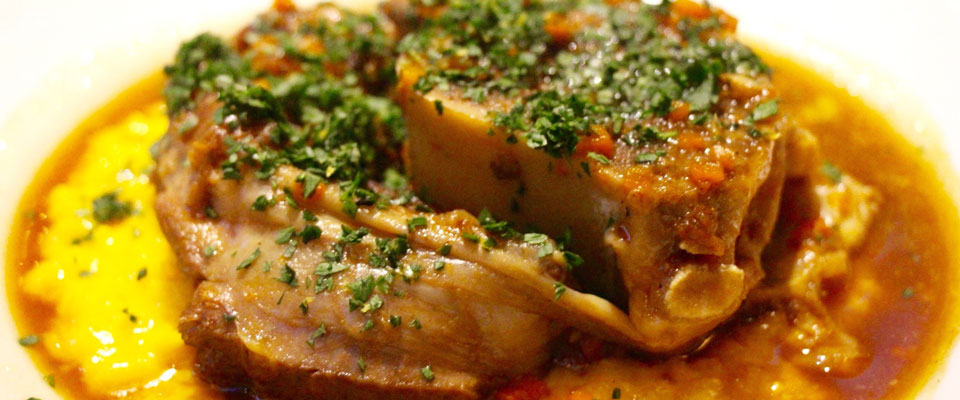 My first thought when I stepped into the newly revamped The Continental was "thank goodness they kept the ceiling!". The soothing white waves adorning the soaring ceiling was designed by Thomas Heatherwick, originally for Domani, an Italian restaurant that once occupied the same space. I actually felt a tinge of sadness when Domani closed its doors, as my meals there were always enjoyable. Much of the lack of traffic lies with the venue location, which, although situated on top of a ritzy shopping mall and in between 5-star hotels, is often overlooked as it diverges from the pedestrian walkway. The Continental, hopes to overcome this with its bright and airy interior and refined comfort food menu.
The newly revamped space is all deep greens and brass accents, and boasts plenty of natural light. The menu, created by renowned chef and food writer Rowley Leigh, speaks from a Anglais and French angle 'with a British sensibility". Mm…quite a mouthful. After trying the menu, I would sum up the food as having the heartiness and comfort commonly associated with modern British cuisine, but with the technical finesse of a French kitchen.
Sitting down for a weekend dinner amongst a group of friends, we started dinner with glasses of Domaine de la Noe white wine, which quickly escalated to bottles of Fontodi Chianti Classico red. First to arrive at our table was the griddled scallops with chestnut purée, shiso and lemon zest ($195). The scallops were plump and juicy, cooked to a perfect medium rare with a beautifully caramelised crust. The sweetness of the flesh melted into the creamy chestnut, and was counterbalanced by the refreshing shiso and lemon. A very strong start.
The Sicilian tomatoe layered with salt ricotta and basil ($95) was delightfully light, while the raw salmon with avocado, lime and green peppercorns ($145) won plenty of praise for its elegant simplicity.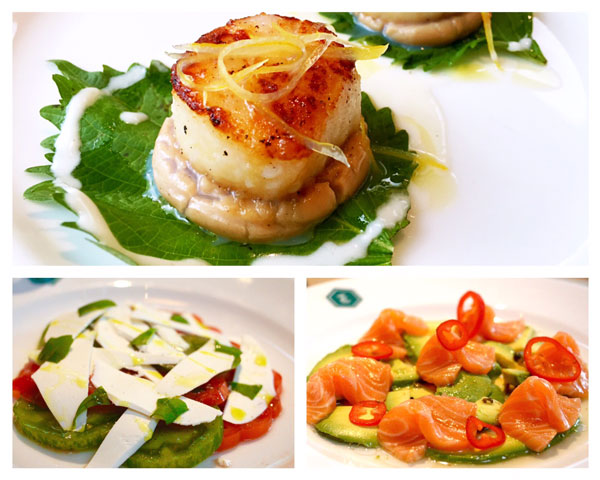 For mains, we tried an assortment of proteins. The English pork chop with polenta, Swiss chard, and sage butter ($255) was dreamily tender and succulent, with a good marbling of fat, while the side of new potatoes ($45) was infused with plenty of savouriness and addictively moorish. The creamed spinach ($45), however, lacked seasoning and could have benefited with an extra flavour element to balance out the richness of the cream and cheese.
The English grass-fed rib eye steak, served with chips and shallot and red wine sauce ($365) was a tad lacklustre, as it didn't encompass the rich, full-bodied flavours we've come to expect from grass-fed beef. The chips, though, arrived piping hot and crispy, and were dangerously addictive.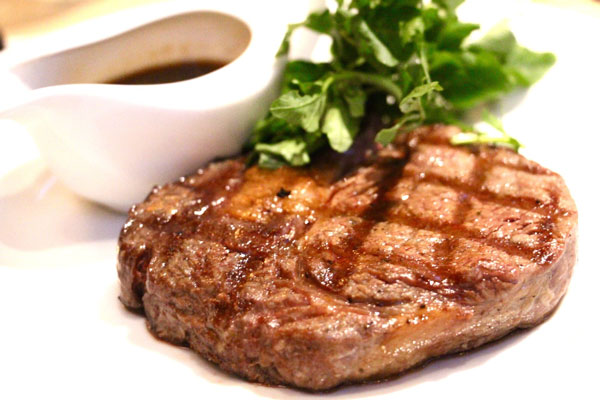 The French Hubby went for a classic French dish – whole Dover sole with lemon and chicken jus ($465), and loved every morsel of the tender fish. Although it really isn't the best season for sole (the best season is in the January / February months), this beauty had just the right ratio of fat to flesh, and when paired with the rich chicken jus and undercut with a slight lemony tang, was simply perfection.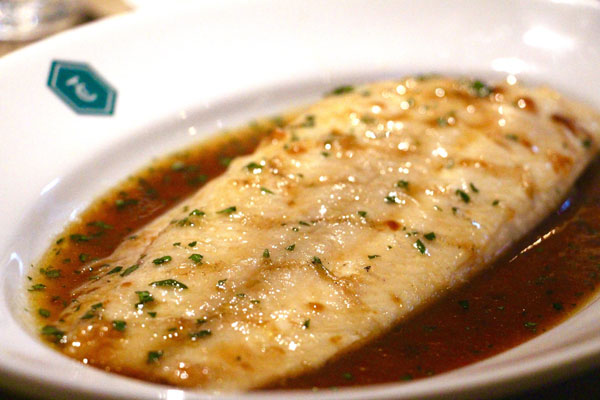 Now, enters the grande dame of the evening - osso bucco nestled in saffron risotto and gremolata ($260).  I am a true carnivore, and I find that osso bucco embodies all the elements I crave – rich, velvety meat, sticky collagen and creamy bone marrow. The Continental's rendition had all three elements – you can tell that each morsel was slow-braised with plenty of love and patience. The saffron rice was perfectly al dente, creamy and richly perfumed with the exquisite spice. The aromatic gremolata on top cut through the richness and gave the overall decadent dish a refreshing edge.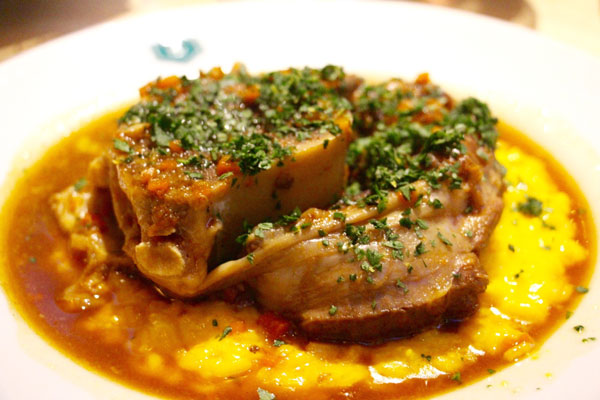 I have no sweet tooth, but was intrigued by the strawberry and rhubarb succès ($110). Succès is a traditional form of French patisserie made with almond meringue filled with praline butter cream. The version at The Continental was lusciously creamy yet still maintained a cloud-like lightness. The delicate, wafer-thin succès was softly scented with almonds although the aromas did not overpower the sinfully good cream and luscious berries and rhubarb. This would be an ideal dessert for those who don't have a sweet tooth, but want a light sweet finish to a meal.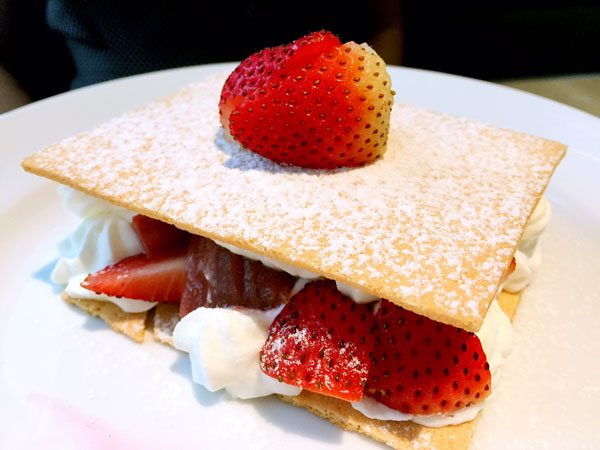 Although I'm not crazy about dessert, I am crazy about chocolate! The chocolate souffle with pistachio ice cream ($125) sounded rather unassuming, but when it arrived at our table, I was blown away by its perfection. The souffle was perfectly risen, and our server expertly cut into the centre before nestling a scoop of pistachio ice cream within. As the ice cream melted with the heat of the souffle, extra chocolate syrup was drizzled on top to make a dreamy glutton's feast. The souffle was fluffy and creamy, but with good structure and very small dense bubbles reminiscent of mousse. Perfection!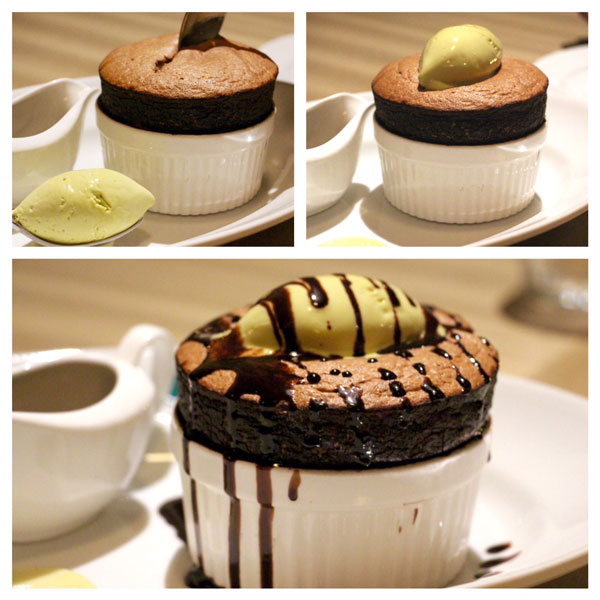 Verdict: Superb, relaxed dining in a refined yet casual environment. The service was attentive, yet not overbearing. The menu is filled with comfort favourites but executed with flawless finesse. I've gone back to this restaurant several times in a short span of time, and every time, the quality has been consistent. A great venue for a relaxed Sunday brunch, or a satisfying dinner. I will definitely be returning soon.
The Continental
Unit 406, L4 Pacific Place
88 Queensway, Hong Kong
Tel: +852 2704 5211
Sites We Adore