Meatless Mondays – Roasted Pumpkin Spinach Salad with Feta, Toasted Walnuts and Pomegranate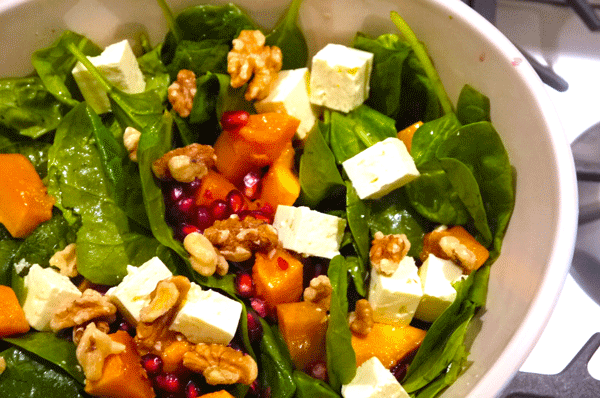 As the weather takes on a wintery chill, I start dreaming of warm, comfort foods like the sweet, golden tenderness of roasted pumpkin.  My simple spinach and pumpkin salad is the perfect indulgence in flavours without the guilt-trip.  Sweet melt-in-your-mouth cubes of pumpkin, refreshingly crisp spinach, toasted walnuts, creamy feta, and pops of pomegranate make this salad a symphony of contrasting tastes and textures.  I recently made this as a starter to go alongside a very special bottle of wine, but you can make this any day either as a light meal or as an accompaniment to a grander mix.
I hope you enjoy this recipe as much as we do.
What you'll need:
half a small pumpkin
a handful of toasted walnuts
180g feta cheese, full-fat preferred
half a pomegranate
300g of baby spinach
1 tbls balsamic vinegar
1 tsp honey
1 tsp olive oil
a pinch of salt & pepper
1/2 tsp lemon juice (optional)
First of all, roast the pumpkin.  Pre-heat oven to 200 celsius.
Scoop out the seeds from the pumpkin and cut off the tough skins.  Then cut the pumpkin into approx 5 cm cubes.  Spread the cubes out on a baking sheet and drizzle of olive oil.  Add a sprinkling of brown sugar to give it that cozy, autumn touch.  (I find brown sugar really brings out the sweet nuttiness of the pumpkin)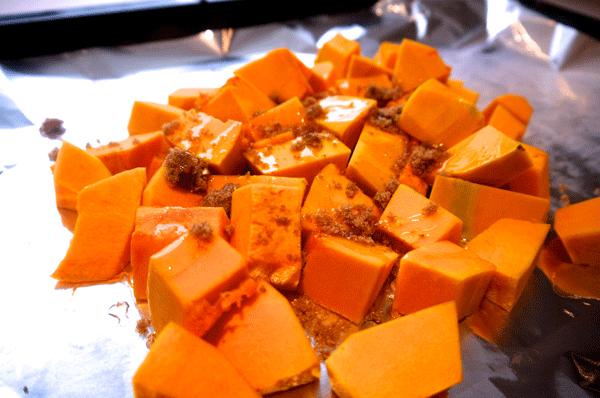 Now, it's really a waiting game.  Bake the pumpkin cubes for around 20-30 minutes, until they are fork tender.  Beware – it's very tempting at this point to gobble all the pumpkin up!
Wash and dry spinach.  Tumble the golden cubes of roasted pumpkin, along with feta and walnuts onto the bed of spinach.  Strew ruby pearls of pomegranate over the salad.
In a small bowl, whisk together balsamic vinegar, olive oil, honey, salt & pepper and lemon juice.  Drizzle over the salad at the table, right before serving.
Bon Appetit!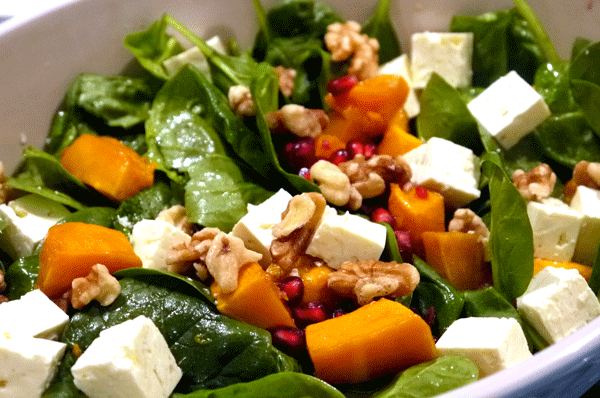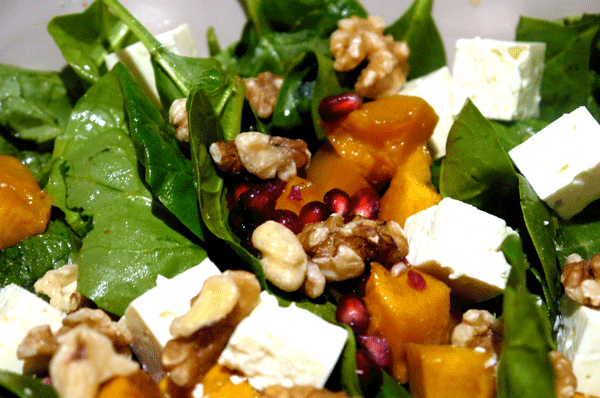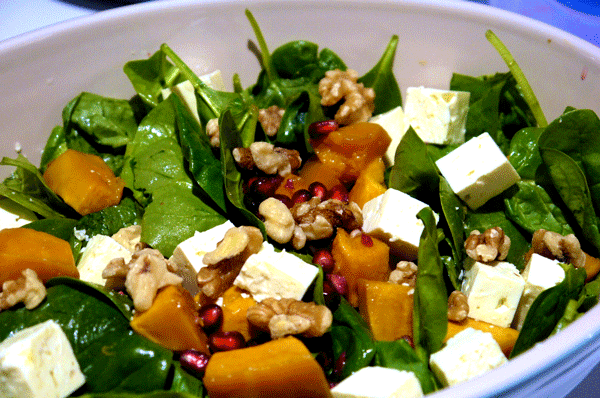 Oh ya…and we paired the salad with a bottle of Chateau Lafite Rothschild 1998.  True decadence for a weekday dinner!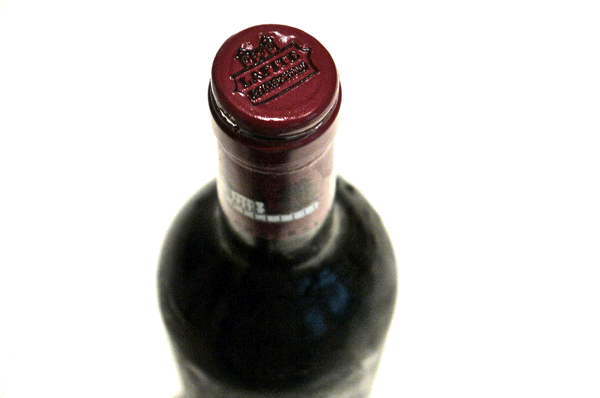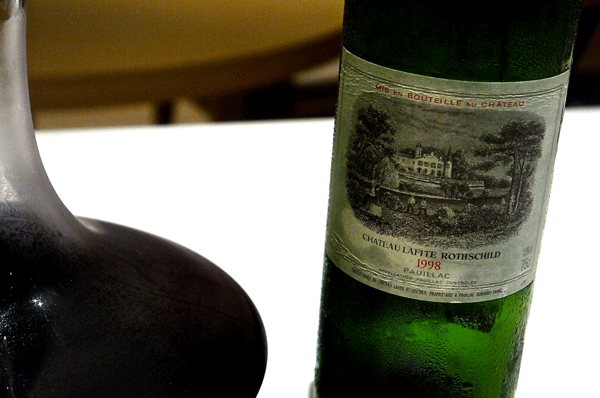 Sites We Adore