Silky Carbonara with Smokey Pancetta and Courgette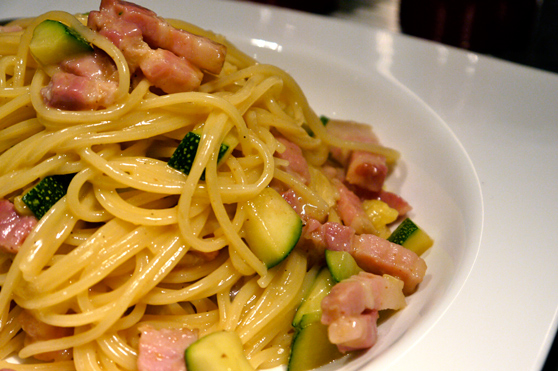 When I work late, this classic carbonara recipe (with a veggie twist) is my favourite fallback option.  It has all the trappings of a great meal – satisfyingly comforting pasta, crispy pancetta, tender courgette cubes, all coated in a silky layer of gooey egg yolk and sharp parmigiano.  And most importantly, this gratifying meal can be whipped up with effortless ease in under 20 minutes.
I prefer my carbonara the purist way with no added cream or milk.  This is the traditional way carbonara is made in Italy, and I find it yields a silkier pasta with none of the heaviness commonly associated with the dish.  This means that I can twirl copious amounts of this glossy pasta around my fork without feeling any post-meal guilt!
What you'll need (serves 2):
4oz dried spaghetti pasta (or a good handful)

3/4 cup pancetta cubes
1 courgette or 2 small courgettes
2 egg yolk
1 cup grated parmesan
1/2 tsp salt
pepper to taste
First things first – bring a pot of water to a boil for the spaghetti.  Cook the pasta according to package instructions (usually for around 8-10 minutes) depending on thickness of the noodles.
While the pasta is cooking, dice up the courgette.  I found these beautiful little courgettes recently with the most wonderfully patterned emerald skin.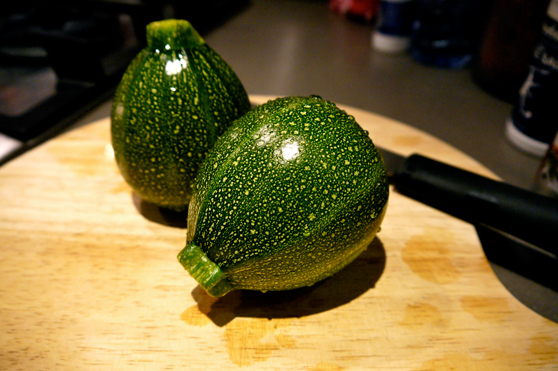 Now, on with the sauce!  Combine 2 egg yolks with a cup of grated, pillowy parmesan along with salt and pepper.  For peace of mind, I like using pasteurised eggs for this as the pasta will only cook the egg yolks slightly.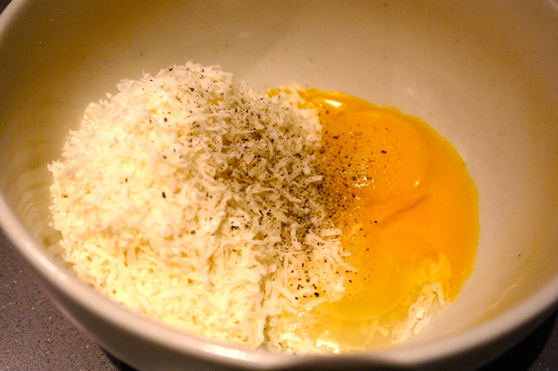 In a pan, sear the pancetta cubes until they are golden brown.  There's no need to add oil to the pan as the heat will naturally render out the fat from the pancetta.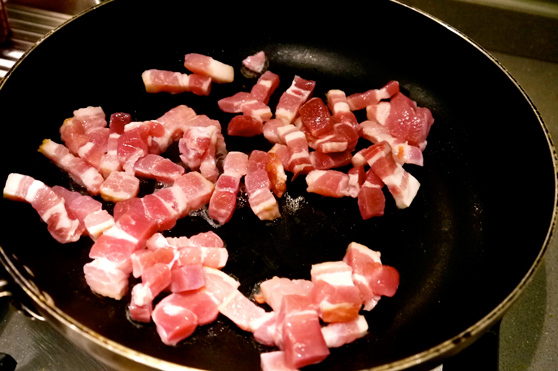 Add in the cubed courgettes and cook for around 2 minutes.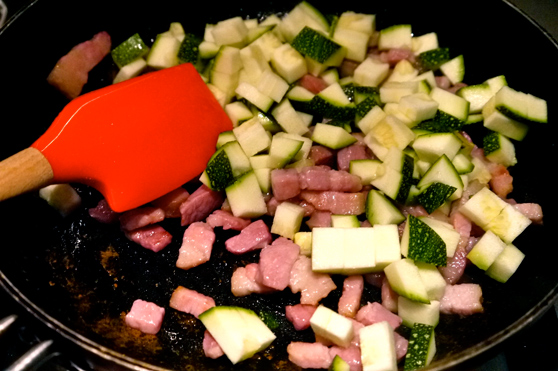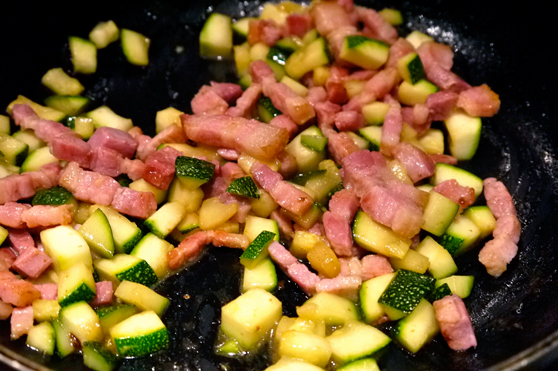 By this time, the pasta should be ready.  Drain and toss the spaghetti into the pan alongside the pancetta and courgette.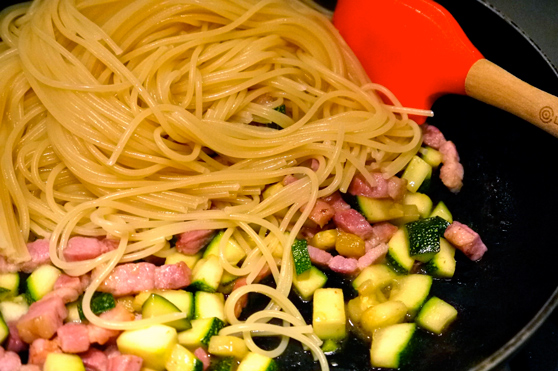 Very important – take the pan off the heat or else you could end up with scrambled eggs (which is not bad either).  Add in the almost paste-like carbonara sauce and toss throughly with the pasta.  The residual heat will melt and bind the sauce with the pasta.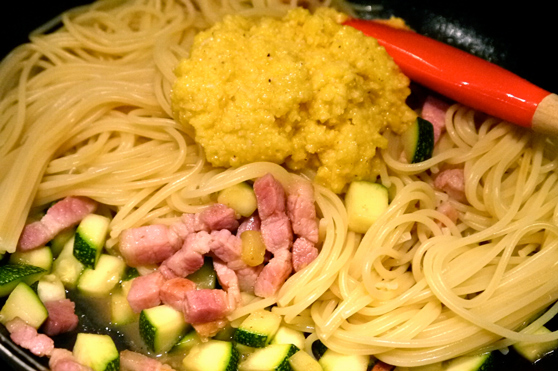 Voila!  Serve and slurp up immediately!
Bon Appetit!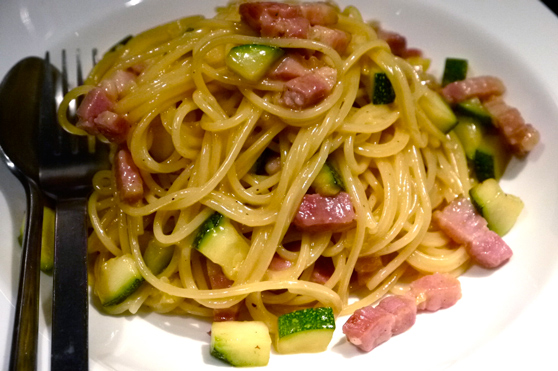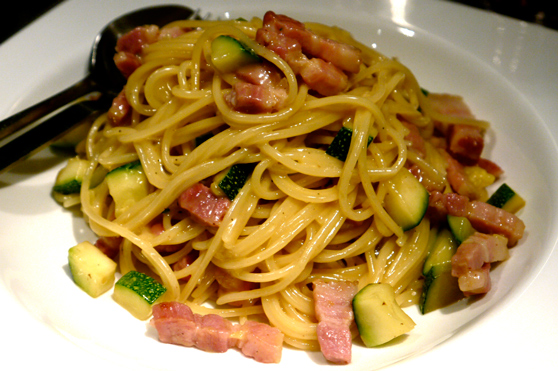 Sites We Adore