The Food Nomad – plays Tourist in her own backyard of Hong Kong – Tai O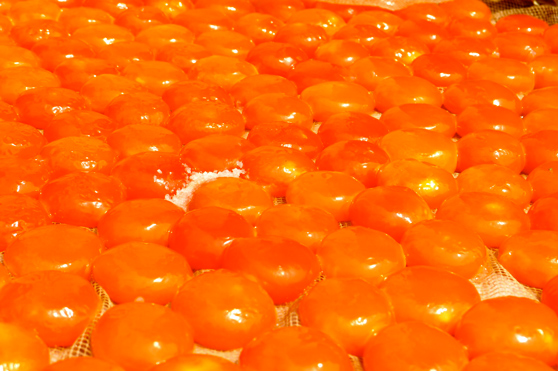 All these recent thunderstorms have made me yearn for the sun-drenched this year's February and March months in Hong Kong.  This month, on a rare sunny day, I did a bit of "sightseeing" and showed a couple of foreign film directors the wonderfully remote fishing village of Tai O, where time seems to have stood still.
Tucked into a small harbour against emerald mountains, Tai O, with its stilt village houses and fishing boats, is in sharp contrast with the "other" Hong Kong of soaring glittering skyscraper and million dollar real estate.  Here, in the tranquil floating village of Tai O, life remains almost the same as it was 70 years ago, with down-to-earth, hardworking people living off the bounties of the sea.  During our visit, we were lucky enough to step into one of these stilt residential houses, meet the locals, walk through a salted fish factory, and taste some of that famous pungent salty shrimp paste.
Below are some photos from my amazing journey, in the backyard of my adopted "home".
Salted fish "factory"
Salted duck egg yolks drying in the sun
Shrimp Paste fermenting in the sun
The newly refurbished Tai O Hotel – once a police outpost to combat pirates.
Beautifully reconstructed airy atrium for a quiet lunch.
Shrimp paste fried rice – pungent and delicious.
Bricks of shrimp paste drying in the sun
Inside a local stilt house residence
Sites We Adore