The Food Nomad – Frolicking with Tigers and sampling Thai Street Food in Chiang Mai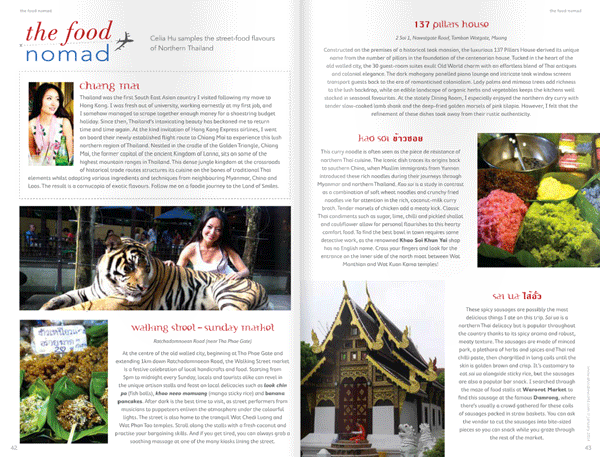 Hi everyone!  Happy CNY!  This year started with plenty of adventures, beginning with a 6 hour dash home from our flight returning from Melbourne, then quickly repacking for a month long trip to the Philippines that same morning!  Almost the entire month of January was devoted to the Philippines, where we filmed a 16 episode food reality show with the Asian Food Channel!  I can't wait for you all to watch me in action on screen!!!  Along the way, I made some fantastic friendships and unforgettable experiences, and I'm proud to say I have friends in the Philippines now!
Needless to say, all this excitement has somewhat taken me away from Girl Meets Cooking, but I'm back now with PLENTY of amazing things to share with you!!!  Let's get started by me posting up my 2 most recent Food Nomad articles from Foodie Magazine!
For January's issue, it's ALL about Chiang Mai, where we frolicked with tigers and tasted mouth-watering street food.  Thank you Hong Kong Express for this amazing press trip!!!
You can also check out the online version (with BIGGER print) of our magazine by clicking here (pssss I'm on page 42-44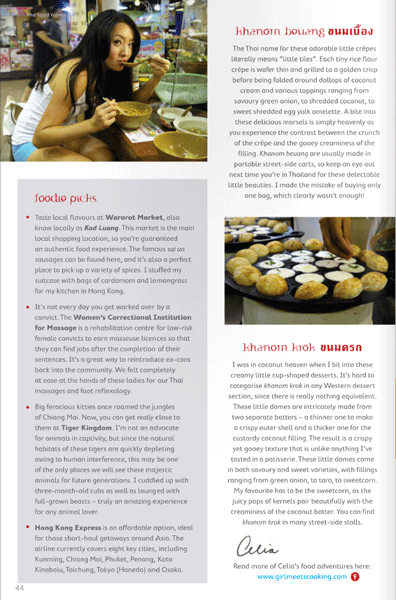 Sites We Adore