February's Issue of The Food Nomad – Winter Wonderland in Whistler!
With the upcoming Winter Olympics at Sochi, I can't help but rave about the gorgeousness of the previous Olympics' location – Whistler, Canada!  O Canada!  The True North Strong & Free!
If you're wondering where to go this season for some fantastic pow, and some even more fantastic cuisine – then check out this month's The Food Nomad for my inside look at this luxurious mecca for winter sports!
What a BIGGER print of this article?  Click here to check out our online magazine!  Psssss…I'm on Page 34!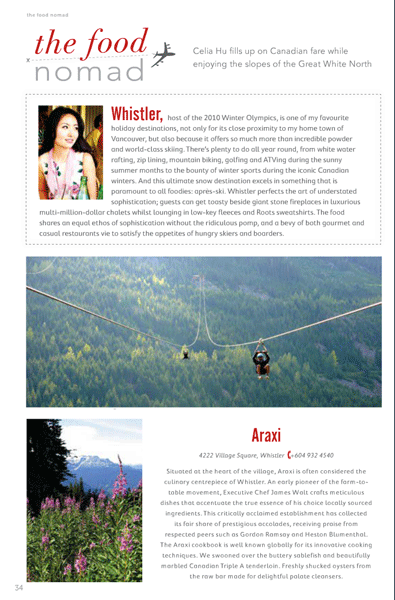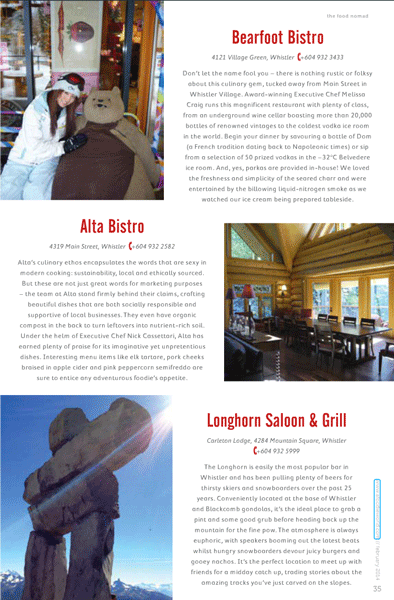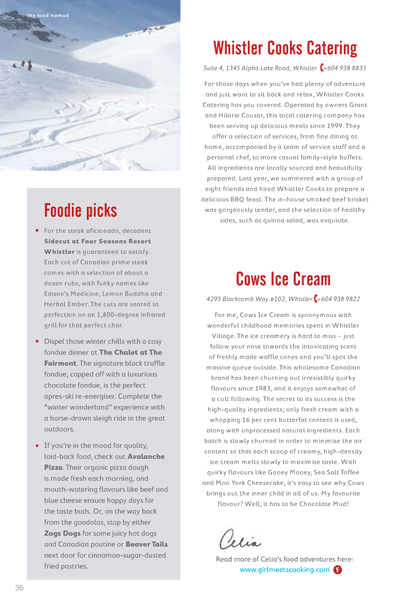 Sites We Adore