Top List – The Best Soft Serve Ice Cream in Hong Kong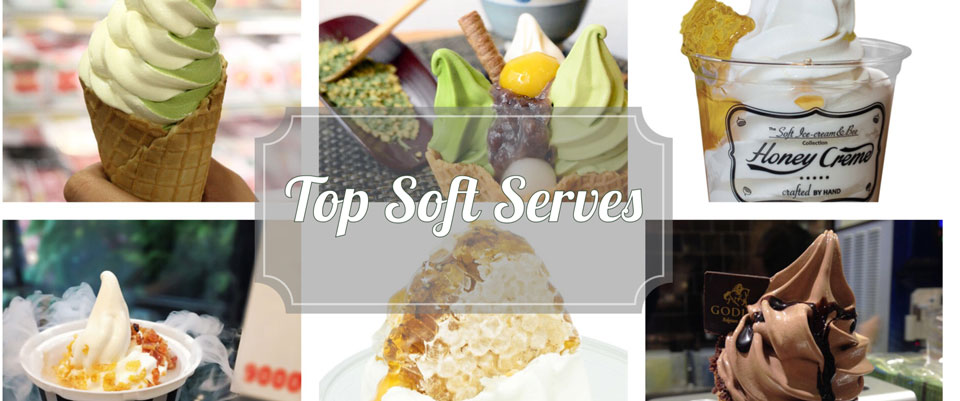 The weather may be cooling, but I just couldn't resist putting together a Top List highlighting the latest dessert craze taking over Hong Kong – the soft serve ice cream.  Creamily subtle, soft serve ice cream is my ultimate dessert choice for a taste of sweetness without an overload of sugar (and guilt).  The fat content of soft serve hovers around 3%, as compared to around 10% for regular ice cream – EUREKA!  (An added bonus about eating ice cream in cooler temperatures – you can savour the flavours without worrying about it disintegrating the heat!)
So..without further ado, here's the ultimate guide to soft serve in Hong Kong!
Via Tokyo
For matcha fans, Via Tokyo is pure ice cream heaven.  The little 20-seater soft serve ice cream shop is tucked away in bustling, often chaotic, Causeway Bay, and serves up a heavenly matcha-focused menu guaranteed to give blissful brain freezes!  Via Tokyo's matcha soft serve achieves the perfect balance between creaminess, sweetness and matcha's slight astringent taste, making this our top pick for a green tea fix.  Try the matcha affogato, served with a small pitcher of matcha latte alongside matcha ice cream made with 3.6% fat Hokkaido milk.  Or, if matcha isn't your cup of tea, there's always the aromatic roasted grain genmaicha or the original milk flavour to choose from.  Delish!
Via Tokyo, 1A-1B, G/F, Leishun Court, 106-126 Leighton Road, Causeway Bay, 2895.1116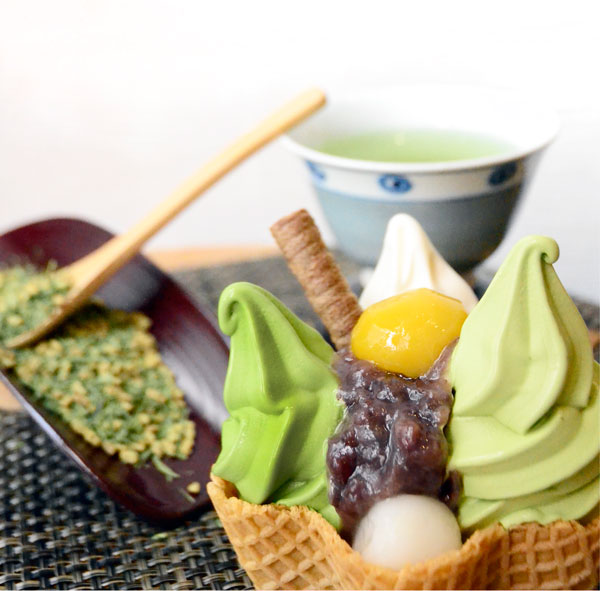 Godiva
If chocolate is more to your taste, then Godiva has the soft serve of your dreams.  Icy, creamy swirls of full-bodied chocolatey soft serve nestled in a crisp cone, dusted with crunchy chocolate biscuits – need I say more?  Each decadent swirl of ice cream is topped with a rich drizzling of velvety smooth chocolate sauce, plus the signature Godiva chocolate tag.  Chocolate dreams, are made of these.
6 Locations around town:  IFC, Sun Hung Kai Centre, 248 Queen's Road East, Times Square, SOGO & City Plaza Tai Koo Shing 
Sweets House Cha Cha 
Another heavy hitter in the matcha soft serve category is whimsically named, Sweets House Cha Cha.  Part of the City'Super group, this matcha-centric dessert outlet uses premium Japanese ingredients such as Uji matcha, and Hokkaido Milk with a 3.6% butterfat content to produce a rich, velvety ice cream with the perfect balance between milky and matcha aromas.  Various condiments include sweet azuki beans, mochi, and matcha jelly.  And if you are in the mood for a little somethin' more, there's pastry puffs oozing with green tea custard and matcha smoothie to provide some diversification.
City'super, 3/F, Harbour City, 17 Canton Rd., Tsim Sha Tsui, 2375-8222
Softree 
Possibly the hottest trend to come out of Korea since Gangham Style, Softree will soon be arriving in Hong Kong!  Slated to open on November 8th in buzzy Causeway Bay, this is the granddaddy of "honey chips" soft serve.  Made from organic milk, Softree's creamy soft serves are topped with fresh honey comb, that oozes lusciously down the entire ice cream.  Although I'm still waiting to hear more information on this latest Korean export, I"ve scouted out the address for you, so you can walk by and stalk their progress.
Softree, No. 5 Caroline Hill Road, Causeway Bay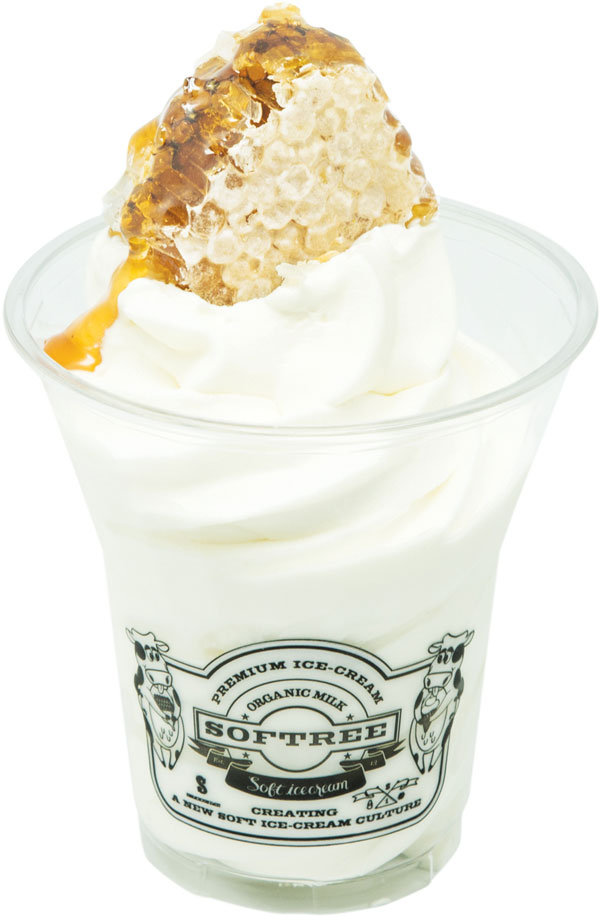 Honey Creme
Another soft serve outlet in the middle of Causeway Bay, Honey Creme is modelled after Korea's Softree, with creamy swirls of milky ice cream topped with fresh honey comb.  However, I wasn't a big fan of the unpalatable bees wax from the honey comb!  Thankfully, besides honey, there's a kaleidoscope of toppings to choose from, ranging from the classic honey comb, to the caffeine-boaster affogato, to the organic cotton candy.  There's even a rock salt dark chocolate topping, and I'm looking forward to trying the mixed grain topping on my next visit!
Honey Creme, G/F, 34 Lee Garden Road, Causeway Bay, 3525 1264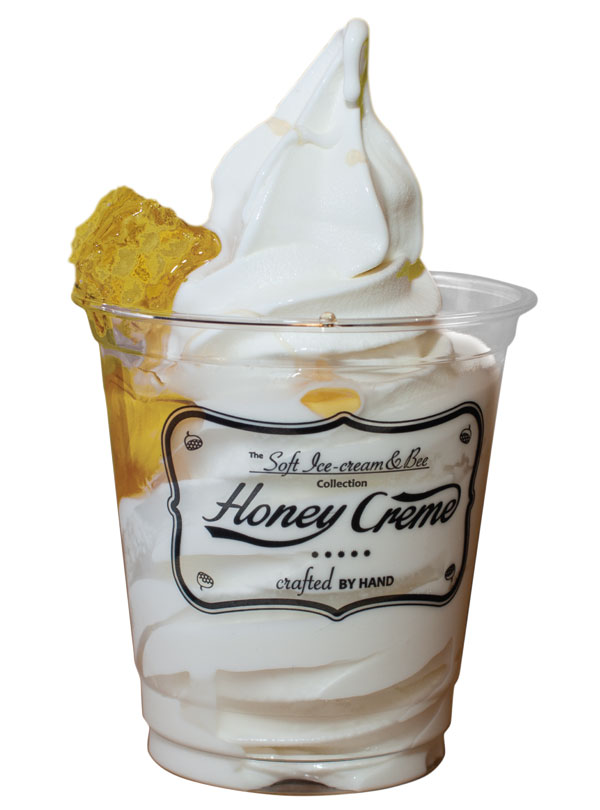 Soft Creme
Known for wacky flavours, Soft Creme serves up unique flavour combos such as cereal milk, flamed bacon and Moet & Chandon.
Soft Creme, 7 Shepherd Street, Tai Hang, 2370 3205
Now, go and get in on the soft serve action!
Sites We Adore