How to Make – Sexy, Creamy, Truffled Potato Gratin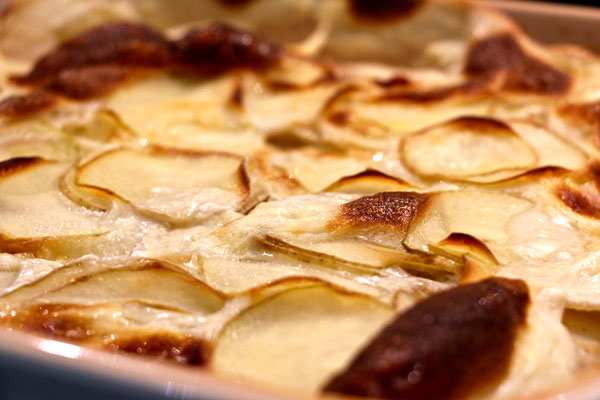 Truffles, fat, and carbs are like the Three Musketeers of good taste – they just go so well together!  Recently, I attended a potato seminar (hahaha) held by the US Potato Board (yes, there is such a thing!) and learned all sorts of interesting tidbits about this humble crop.  The US Potato Board so kindly packed us home with goodie bags full of delicious, exotic potato varieties.
During last weekend's dinner party, I couldn't resist cracking open the jar of truffled salts I acquired during a recent trip to Paris, and sprinkled some into a creamy potato gratin.  The result – a seductively silky indulgence with the most irresistible aroma!  I hope this recipe also perfumes your kitchen with plenty of sexy flavours
What you'll need (feeds 6 lucky individuals as a side dish):
6 to 7 small to medium potatoes (I used the velvety yellow potatoes for this)
2 cups milk
1/2 cup full fat cream (com'on, live a little)
3 tsp salt
2 tsp truffled salt
Prep Time:  10 minutes
Cook Time:  45 minutes
Pre-heat oven to 200 degrees celsius.
Slice potato into wafer thin layers with a mandolin.  These "ruffles" of potatoes reminds me of the detailing on haute couture dresses.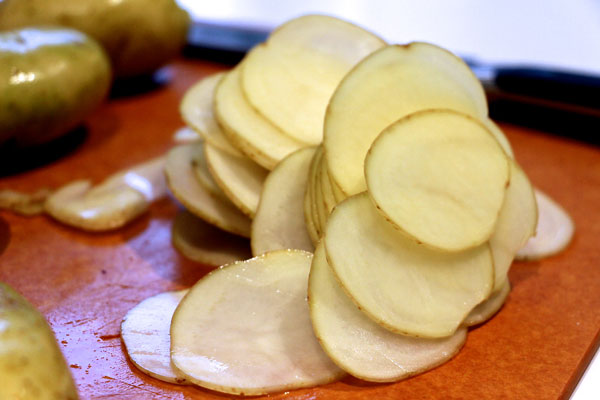 In a saucepan, bring the milk / cream and potato concoction to a boil.  Sprinkle in salt.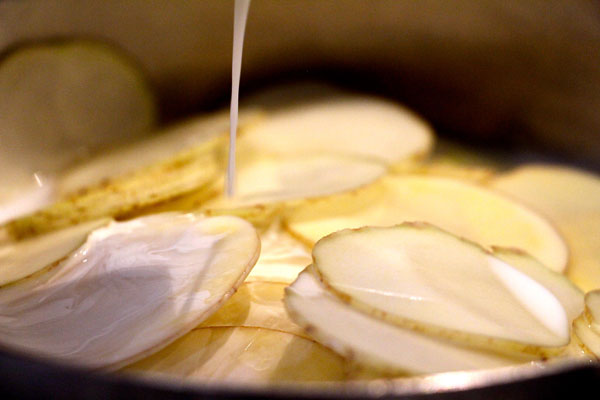 I absolutely adore truffles, and brought this jar of intoxicating truffle salts back from La Maison de la Truffe in Paris. You can even see flakes of black summer truffle in the salt!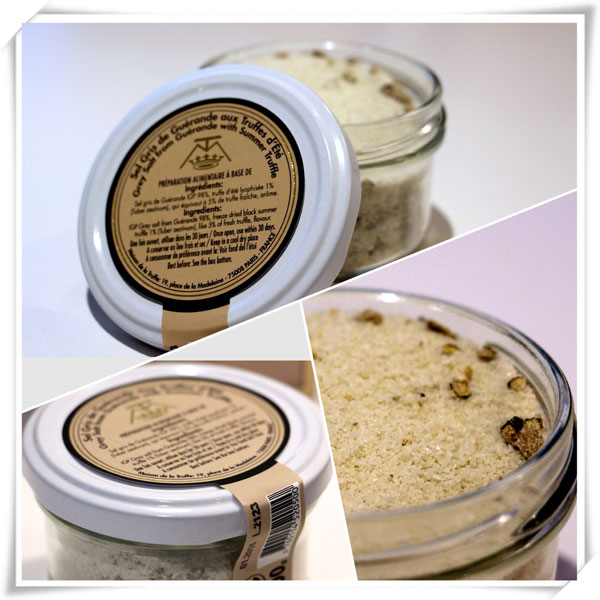 Transfer the cream and potato mixture into a baking dish and slide into the pre-heated oven.
Bake for 40-45 minutes until golden brown on top.  Serve and indulge (responsibly)
 Bon Appetit!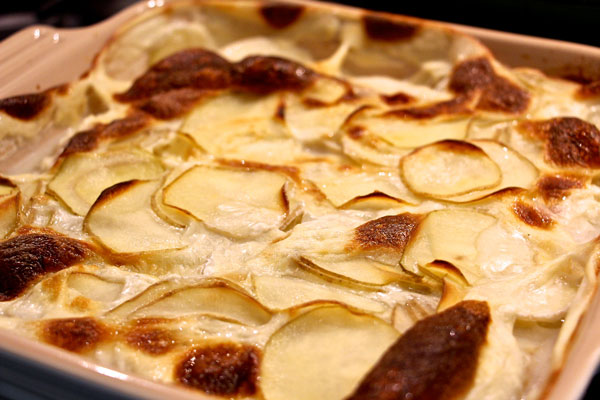 Sites We Adore