Afterthoughts – BEST Roast Goose in HK at Yat Lok 一乐烧鹅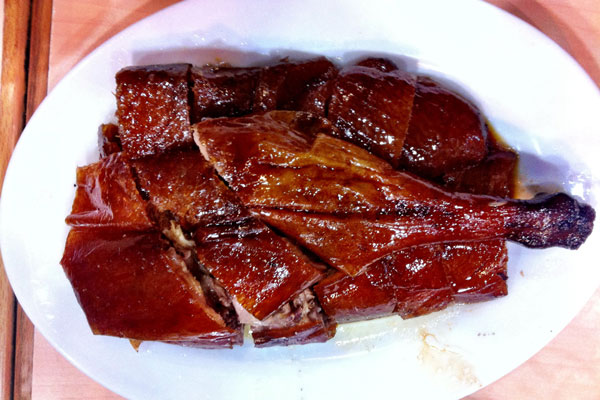 The beauty of living in a densely populated metropolis such as Hong Kong is the constant hidden treasures I discover in the city's folds and crannies.  I recently stumbled upon this little roast goose shop during a filming for a food TV show with a German TV crew.  Having lived in Hong Kong for 8 years, I couldn't believe I didn't know about this little treasure trove until now!  And in fact, had to wait for a German film crew to point this out to me!
Yat Lok Roast Goose (一乐烧鹅) shop is one of those mom-and-pop joints that specialises in one thing, and do a kick-ass fine job at it.  The speciality here, is, as the shop name implies – roast goose.  Just one street down from the tourist trap of Yung Kee, this little gem has been a local favourite for years.  Normally, I prefer duck over goose, as I find that goose flesh can often be too dry or gamey.  However, the goose at Yat Lok is unlike any I've tried so far in Hong Kong.  Tender, succulent, with the most bronzed fatty, yet crispy skin, this goose is what carnivore dreams are made from.
(Below) During the filming, I sampled the famous Yat Lok roast goose leg over vermicelli – the signature dish of this little shop.  It was delicious, although I felt a bit awkward gnawing on a goose leg while being interviewed and filmed by an international film crew!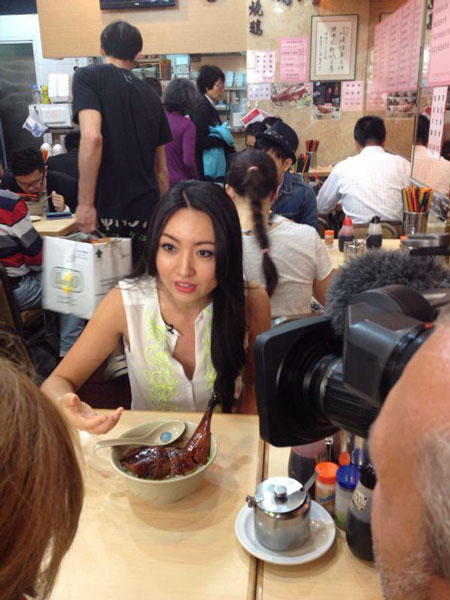 After the filming, I came back a couple of weeks later to really savour the best of Yat Lok with a visiting chef friend of mine (this time, minus the cameras).  We started our meal with a simple tong cai vegetable dish, accompanied with a dipping sauce made of fermented tofu.  The briny, creamy sauce was perfect against the light crispness of the tong cai.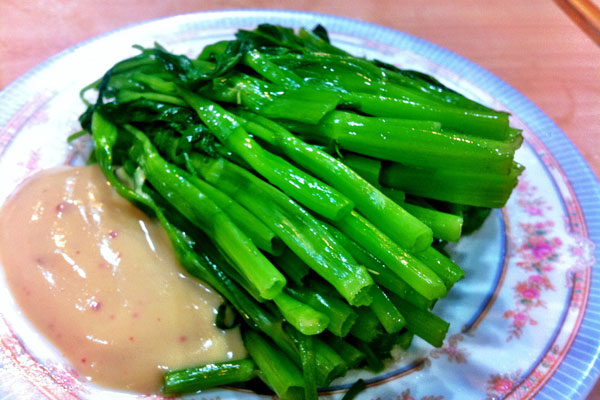 The good stuff (below) – sweet plum dipping sauce for the goose, infused with a bit of X.O. sauce and chilli.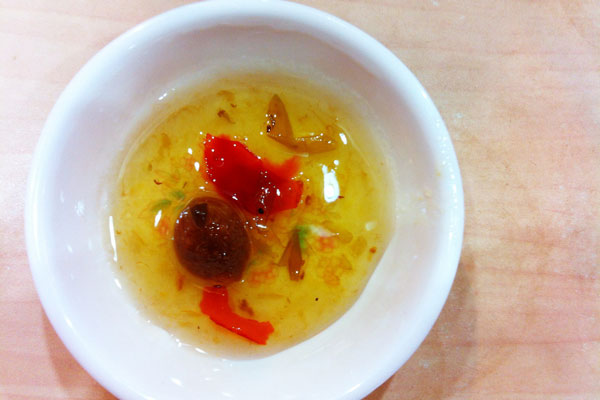 The money shot!  We went for half a goose between the two of us (both of whom, are serious carnivores).  The skin was bronze perfection with the most mesmerising sheen, and although very crisp, was infused with a luscious amount of transparent fat.  The skin reminded me of that of a Beijing roast duck.  With each chew, the succulent fat gushed from the skin and coated the tongue.  The meat was irresistibly tender and juicy.  I was in meat nirvana at this point.  My chef friend, Tim, who trained in French cookery and has worked at some very fine dining establishments, was equally enamoured.  We inhaled this dish in between groans of amazement and satisfaction.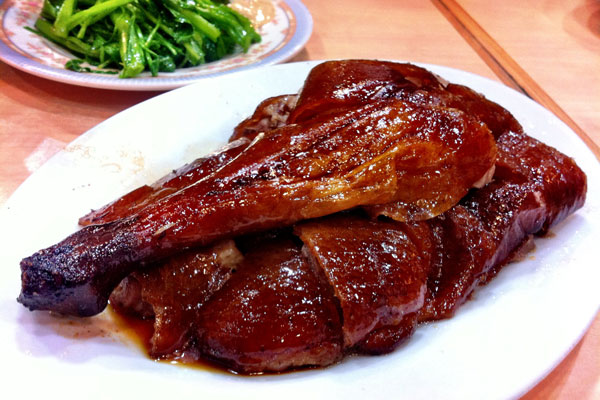 A sample platter of BBQ pork and roast pork  also came as we were tearing into the goose.  However, although the crackling on the roast pork was sufficiently crispy, there are definitely better places in HK to have these two items.  Everything simply pales in comparison to the goose!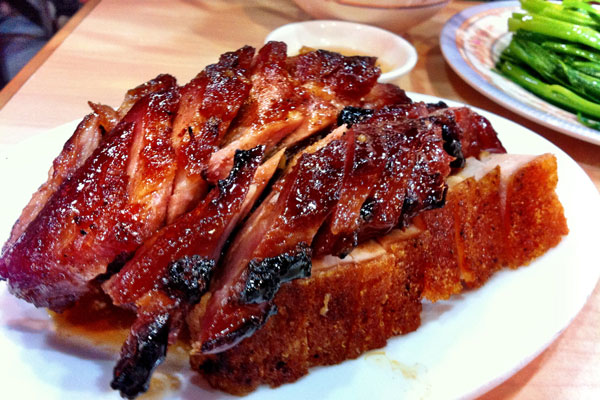 (Below) The best piece – the goose leg!  At first, Tim and I were practicing our social decorum and politely restraining ourselves from gobbling up this last piece of goose.  However, after a few minutes of eyeballing this piece, all gloves came off!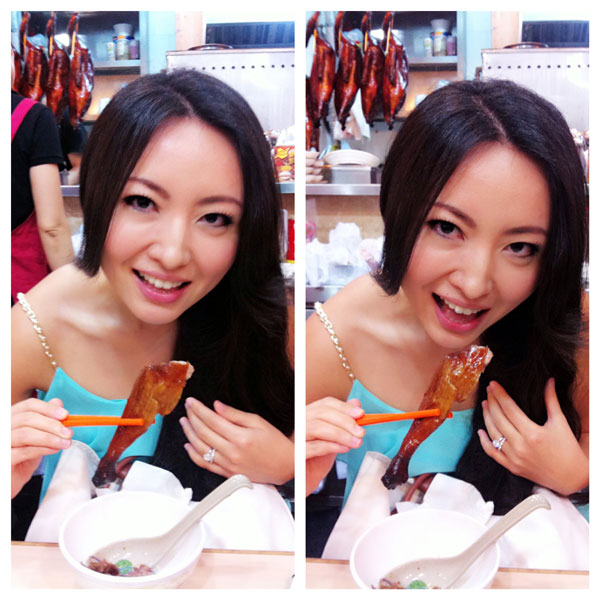 Verdict:  AMAZING!  THE best place in HK (in my humble opinion) to have this iconic Cantonese favourite.  I've not yet met another goose shop that can rival Yat Lok.  Don't expect anything fancy here, it's just a basic family-run diner with brisk service, but phenomenal goose.  Come here, and prepare to be "wowed".
Yat Lok Roast Goose 一乐烧鹅
34-38 Stanley Street,
Central, Hong Kong
Tel:  +852 2524 3882
Sites We Adore