How to Make – Intoxicatingly Aromatic Za'atar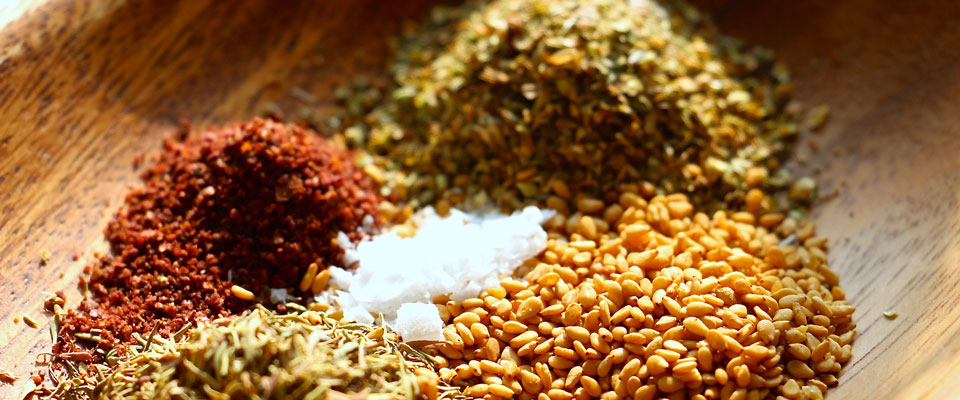 The intoxicating, aromatic properties of za'atar conjures up vibrant images of spice markets and the mysterious beauty of the Middle East and eastern Mediterranean.  Popular in Arabic and Jewish cooking, za'atar has been around for millenniums, and can trace its origins back to Ancient Egypt and Babylon.  This exhilarative spice blend is chiefly made up of 3 dominate herbs and spices, although variations depend on regional traditions.  However, thyme, is almost always the chief herb in the blend.
I recently fell in love with the heady fragrance of za'atar, and decided to bring a little bit of the eastern Mediterranean to my Hong Kong kitchen, by painting with the vibrant spices of the region.  I was also fortunate to be sent a bundle of premium spices from Regency Spices (www.regencyspices.hk), a Hong Kong-based spice merchant that has been supplying quality herbs and spices for over half a decade.  The sumac I used in this recipe is from Regency Spices, and has been sourced from one of their trusted purveyors in Lebanon.  The aromas from this toasty herb was simply magical.
Here's my incredibly simple recipe for za'atar.  You can pre-mix this, and keep in an air-sealed container as a handy spice mix to spruce up any dish, from grilled meats, to seafood, to flatbreads, to salad dressings and even to dust chips with!  The world, really, is your oyster
Mm…now, I wonder if the fabled Helen of Troy ever enjoyed za'atar before her "face launched a 1000 ships".
What You'll Need:
1/4 cup sumac
1/4 cup oregano
1/4 cup thyme
1/4 cup sesame seeds (toasted)
1 tbls of salt
And you are ready to Rock-n-Roll!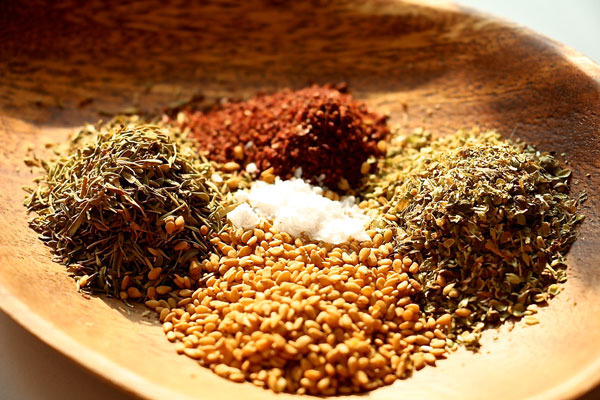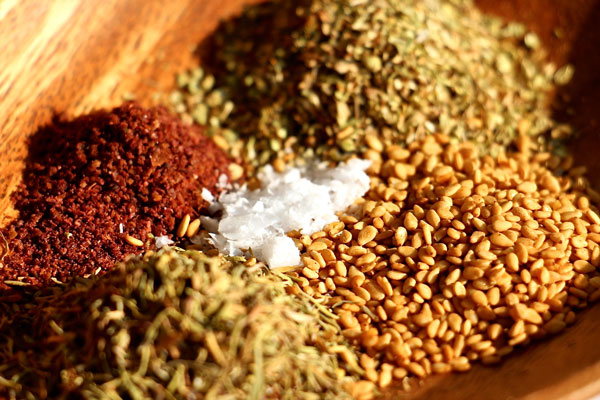 I love spicing up grilled flatbreads with generous heaps of za'atar.  Drizzle over with good quality olive oil, and you've got a healthy, and incredibly delicious, snack.  I dare say, that this flatbread is as good as the ones they sell at Mana!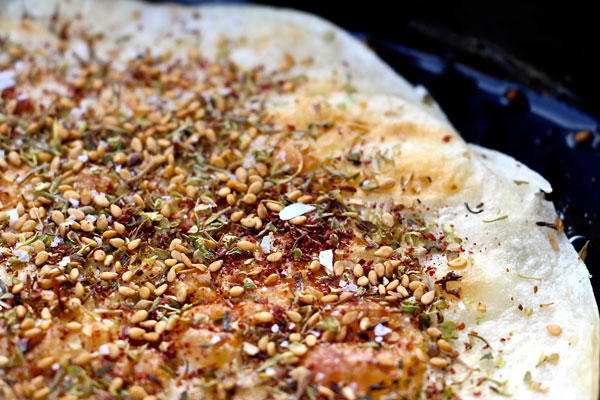 Or, you can make oven-baked chips topped with za'atar!  (I made these by cutting wedges of soft tortilla, drizzling over with oil and za'atar, before baking in the oven at 180celsius for about 10 minutes)
Bon Appetit!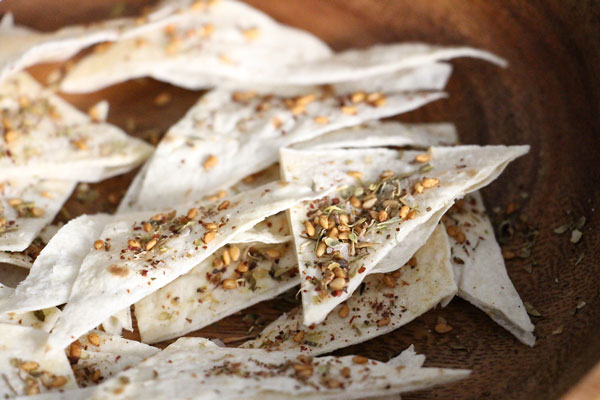 Sites We Adore