NEW Restaurant Review – Samsen Thai Noodles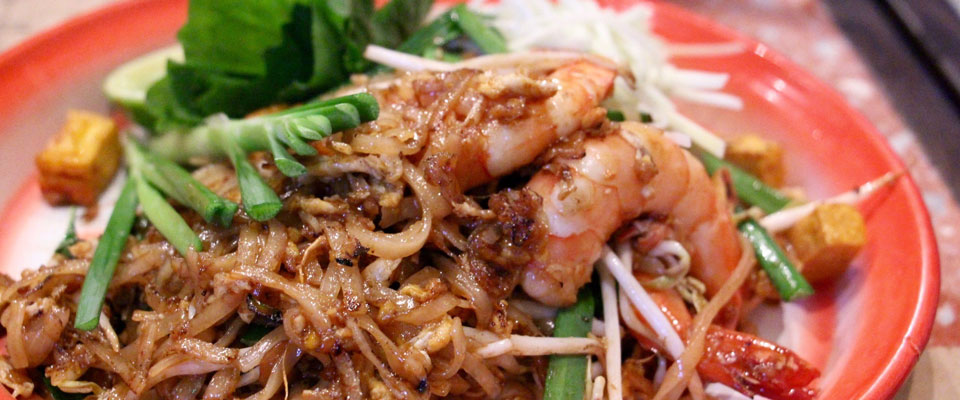 Chef Adam Cliff may have taken the phrase "don't change a good thing" rather literally. The former chef of Thai street food darling Chachawan recently stepped out on his own to open Samsen to a wildly appreciative audience. The 35-seater, designed by Charlie & Rose, is a homely little nook beside Hong Kong's iconic "Blue House" in Wanchai and a stone's throw from Stone Nullah Tavern. The decor harkens back to the vibrant rustic appeal of a humble Thai noodle house, with rattan blinds, unfinished concrete walls and tattered posters adding to the overall ambiance.
However, we were taken aback by how similar Samsen is to Chachawan, right down to the tableware. The menu is less extensive than the chef's former restaurant, but shares many similarities. The omelette and larb are straight carbon copies of Chachawan's, although, to be fair, the larb consisted of duck rather than pork.
After being waitlisted for close to an hour, we were seated on rickety little tables for our party of four. At this point, we were seeing red from near starvation, and picked practically everything on the menu. We appeased our grumbling bellies first with chilled bottles of Singha and tooth-achingly sweet Thai iced milk tea.
First to arrived was the chopped duck salad sprinkled with pork rinds and fresh Thai herbs ($98).  To be honest, I wish they had just called it a larb instead of a salad, since the term was quite misleading. We had in mind a refreshing salad rather than DIY lettuce wraps full of hot stir-fried duck meat. The sauce had a zingy tang, although we wished it had a spicier kick.
We've heard plenty of raves about the Wagyu beef boat noodle ($128) so had to give it a whirl. We enjoyed the chewy thin rice noodles and the spice-filled noodle soup, but felt that the Wagyu was unnecessary. Wagyu is reverred for its succulence and buttery melt-in-your-mouth marbling, and should be used for dishes that accentuate this quality. The Wagyu used in the noodles was tough and rubbery, which completely missed the point of why this type of beef should be used. Why not use another type of beef, and slow-braise it for hours to get all tender and sticky, instead of this pricy beef with the texture of gristle when cooked in this fashion. The only reasons we can think of is to have a "valid" reason to increase the price point while not doing any justice for the ingredient.
The menu is a carb-fest, so we ended up picking three different types of noodles. The stir-fried fat noodles with sliced chicken ($98) was by far our favourite. It was comfort in a plate thanks to the hot sticky rice noodles flash-fried with sweet oyster sauce, egg, baby corn and Chinese kale. We could have had another plate or two of this, except we remembered our waistlines.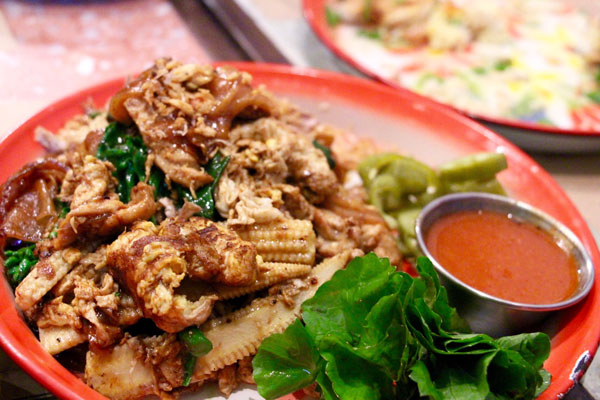 We liked the earthy hint of turmeric in the crispy fried squid ($88), but wished the batter was less soggy.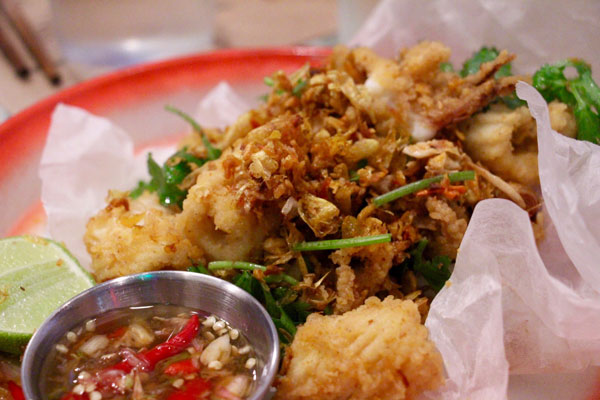 The omelette with crab meat and spring onions ($108) has always been my favourite at Chachawan. The Samsen version is exactly the same.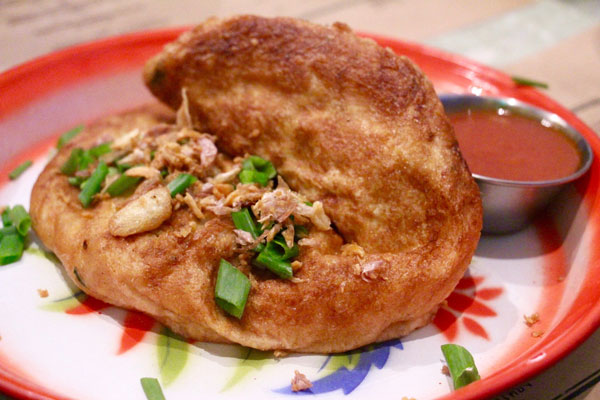 Still hungry, we opted for the phad thai noodles with tiger prawns ($118). This was decent, although not a life changer.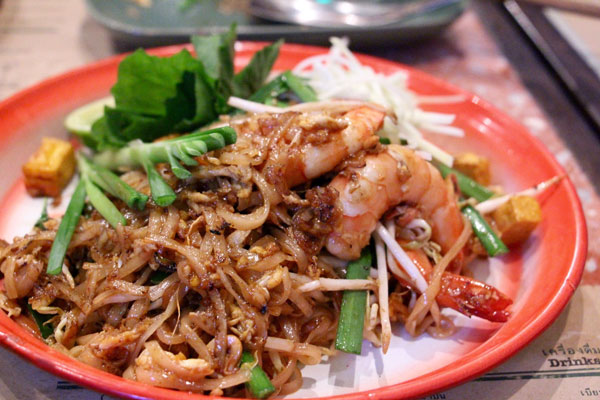 We capped off the meal with sweet and savoury mango sticky rice ($52). Delicious as always, but then again, it's hard to fault this classic dessert.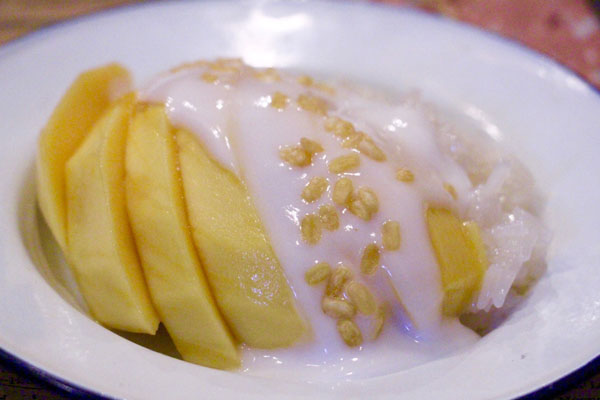 Verdict: The meal wasn't bad, but we would suggest skipping the line and heading to Chachawan instead. You'll get almost the exact menu, and even eat off the exact tableware! There, we just saved you 2 hours of your life waiting in a line!
Samsen, 68 Stone Nullah Lane, Wanchai, Hong Kong, +852 2234 0001, no reservations 
Sites We Adore