Green Bean Shrimp Paste Chow Mein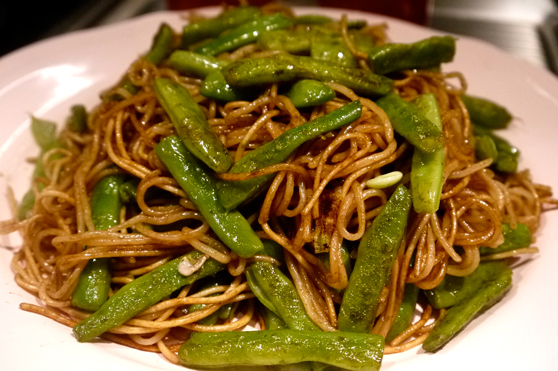 Recently, I visited the tiny fishing village of Tai O to get a glimpse of the traditional side of Hong Kong.  The primary source of income for Tai O residents is still deeply tied to the ocean.  The narrow village streets are lined with shops peddling the dried bounties of the sea, with delicacies including fish maw, salted fish and shrimp paste.  We visited a mom-and-pop shrimp paste factory, and I couldn't resist picking up a jar of the salty, pungent purple sauce.  I must confess that the paste, made from small fermented mashed shrimp, is an acquired taste.  But once acquired, the sauce becomes highly addictive.  As a Northerner, these types of fermented seafood aromas were all very foreign to me, but after living in Hong Kong for the past seven years, they've taken on a welcomed familiarity.
Shrimp paste is a wonderful, robust flavour enhancer, especially in vegetarian dishes.  The following recipe is my experiment in giving a classic Northern Chinese dish a Southern twist but adding the aubergine-hued paste.
What you'll need (serves 2):
220g of fresh noodles (I use fresh ramen noodles from Ajisen)

1 handful of green beans
1.5 tsp of shrimp paste
1.5 tsp of dark soy sauce
1 tsp of light soy sauce
0.5 tsp of oil
1/4 cup of water
First off, wash and clip the ends off each green bean.  The green beans I find in the market place are usually quite long, so I like to break these in half as well.
In a shallow pan, stir-fry green beans in a tiny drizzle of oil for a minute.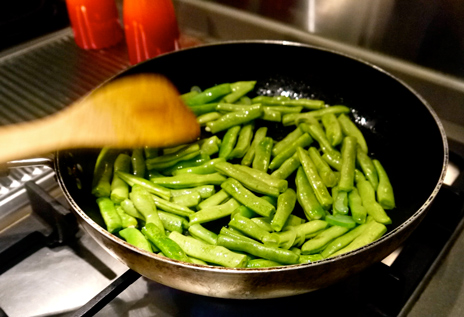 Now for the magic ingredient – shrimp paste!  You only need a small amount of this paste, as the smell is quite pungent and the sauce very salty.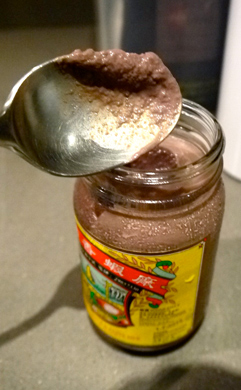 Dollop the shrimp paste in the pan.  Pour in around 1/4 cup of water to allow the green beans to gently simmer and soak up all that flavour.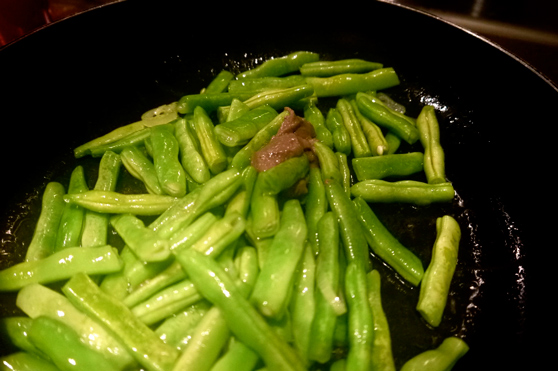 Simmer for 1 minute or so on low/medium heat.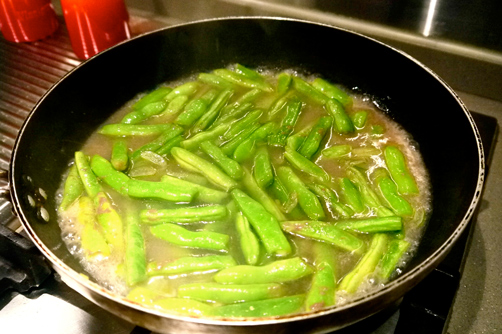 Pile the fresh ramen directly on top of the green beans.  Put a lid on the whole thing and allow the pan to steam for 4-5minutes.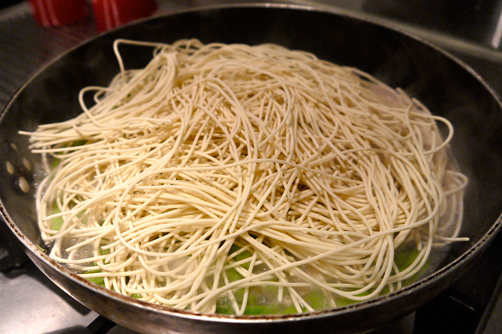 Since the noodles are fresh, they should cook in no time.  Lift the lid and start stirring the noodles together with the green beans.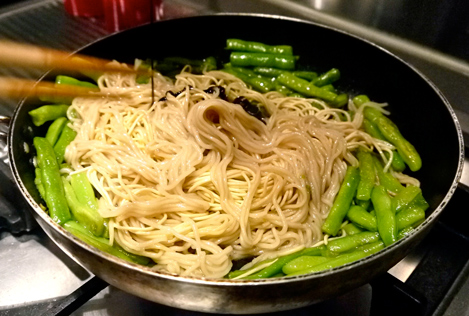 Drizzle over with light and dark soy sauces.  Mix well.  By this point, the water would have evaporated, so you need to work fast to ensure the noodles do not stick to the pan.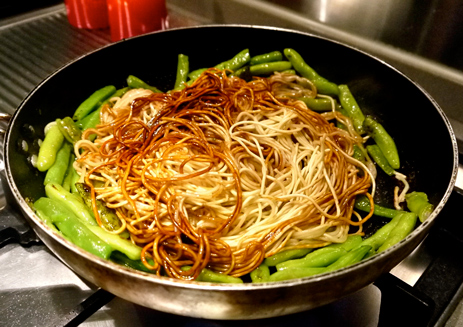 Voila!  Dinner is served!  Simple, fast, and from stove to table in under 10 minutes!  A great meal to curl up with on the sofa while watching that final episode of Game of Thrones Season 3!
Bon Appetit!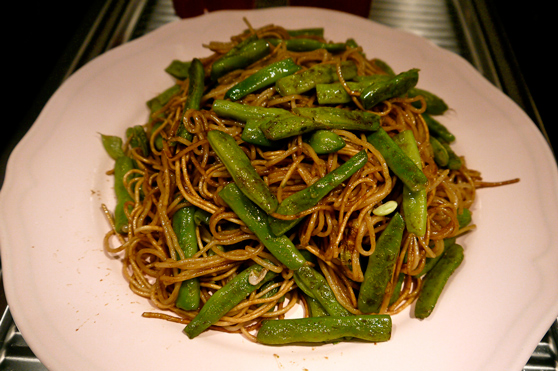 Sites We Adore