How to Make – "5 Minutes" Guacamole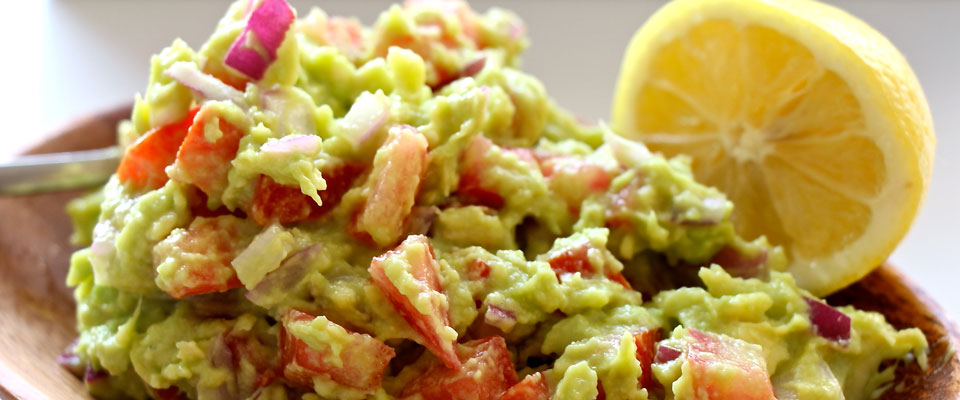 An irresistible yet super nutritious snack, guacamole is one of my favourite party foods.  Brimming with juicy, plump tomatoes and sweet, garlicky red onions, guacamole is a superfood that makes a fun social sharing dish as well as a flavour-packed topping on various dishes.
It's also one of the easiest dishes to throw together and will be received with glowing compliments!  I love making this when I have the girls over for a movie night or a dinner party.  For a bit more flair, serve it with toasted parmesan crostini (for recipe, click here) instead of the traditional tortilla chips.  
What you'll need (serves 6 or 4 greedy people!):
2 ripe avocados
2 tomatoes (deseeded and diced)
half a red onion (diced)
juice from half a lemon
1 clove of garlic (crushed)
salt & pepper to taste
Cook Time:  5 minutes
Crush 1 garlic clove in the pestle & mortar to release all the flavourful aromas.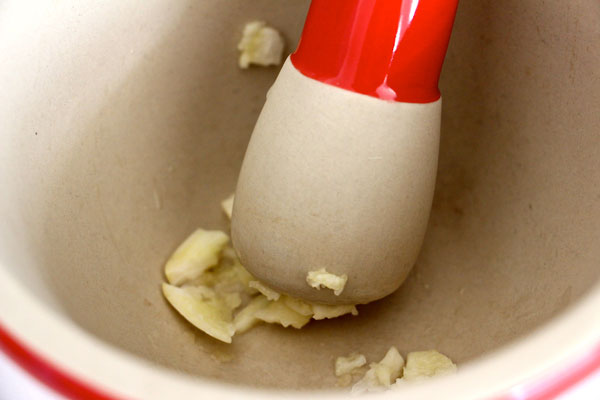 Dice tomatoes and onion.
Cut avocados in half and scoop out the creamy flesh.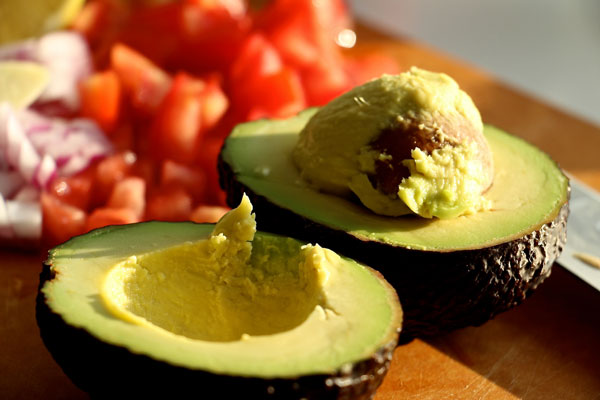 Cream the avocado in the pestle & mortar, and squeeze half a lemon over the mix.  Sprinkle with salt & pepper to taste.  Combine with the vegetables.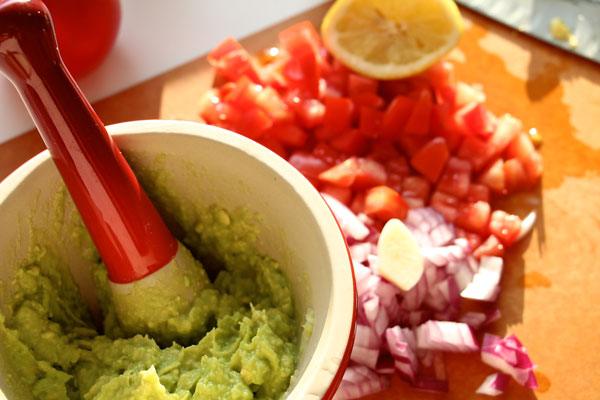 Bon Appetit!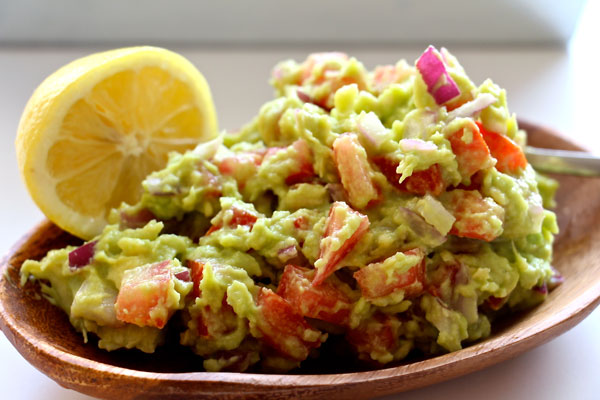 Sites We Adore