How to Make – Truffled Mac and Cheese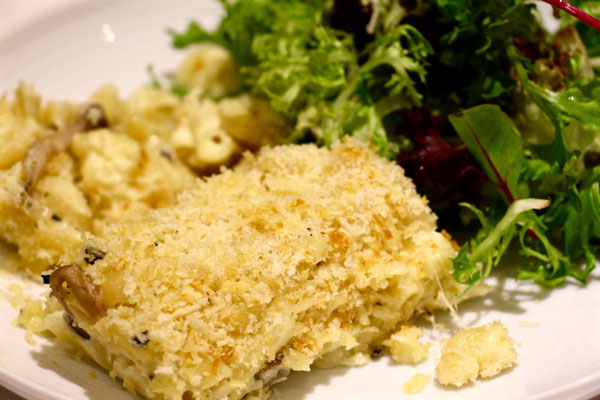 I am a firm believer that every day should be Valentine's Day, so I tend to stay in for a cozy dinner on February 14th instead of dining out on expensive set menus that often are lacklustre at best.  This Valentine's Day, after returning to Hong Kong on a late night flight from Beijing on the 13th (the Mister also arrived last night from Tokyo) we decided to stay in and whip out our decadent black truffle from Perigourd, France to add a bit of extra sparkle to a home-cooked meal.
Warm gooey carbs trembling with rich velvety cheese is the theme of the evening, and the extra shavings of decadent truffles give this comfort meal true star quality.  After all, what can be better than truffled Mac'n'Cheese to warm the heart?
What you'll need (serves 6, pending on greediness):
2.5 cups macaroni pasta (dried)
3/4 cups panko
6 tbls butter
1/2 tsp paprika
1 tsp thyme
5 shallots, minced
1 bay leaf
1/4 cup flour
3 cups milk
1/2 cup cream
2 cups grated Gruyere
1/4 cup crumbled blue cheese
2.5 cups grated cheddar
1 cup grated parmesan
3 cups of mushrooms
1 tsp finely chopped truffles
1 tbls truffle oil (optional)
First things first, combine the grated blue cheese, cheddar, 1/2cup of the parmesan and 1 cup of the Gruyere in a large bowl.  Set aside.
Pre-heat oven to 200celsius.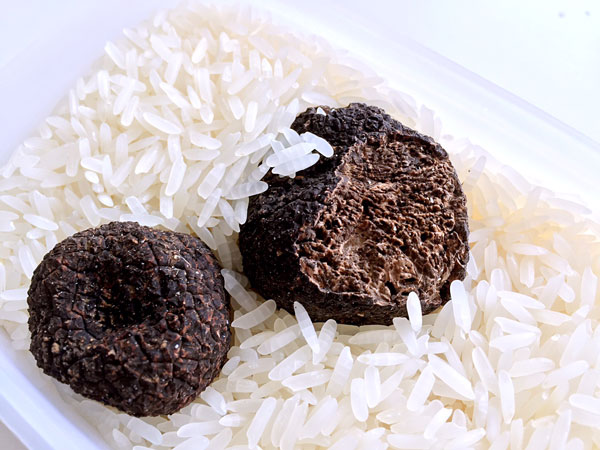 For the breadcrumb topping, mix in 1/2 cup of parmigiano with 3/4 cups of the panko crumbs.  Stir in 3 tbls of melted butter, and if you have truffle oil available, also drizzle in 1 tbls of the intoxicating perfume.
Start boiling water for the pasta.  Only cook the pasta halfway through, as it will further cook and infuse with the creamy sauce in the oven.
Melt the remaining 3 tbls of butter in a saucepan and lightly sauté the minced shallots, paprika, thyme and bay leaf.  Add in the mushrooms and sizzle for an additional 2 minutes.
Take out the bay leaf and stir in the flour to thicken the sauce.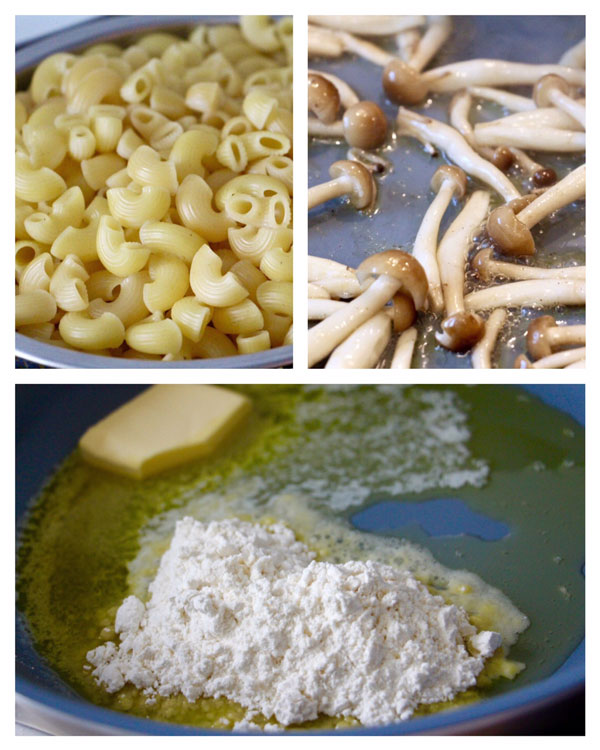 Remember, the thickened sauce or roux will burn quickly, so keep the milk / cream nearby to pour immediately into the saucepan!
Whisk in milk and cream over low heat.  Slowly whisk for around 8-10 minutes until the mixture begins to thicken – patience is key!
Stir in the potpourri of cheese and decadent truffle shavings.
The cheese will slowly melt and further thicken the mixture.  This is a good time to adjust for seasoning.  I like to add 1 tsp of salt at this time, but please customise this to your own preference.  Just remember, the cheese would have already added some savouriness to the sauce.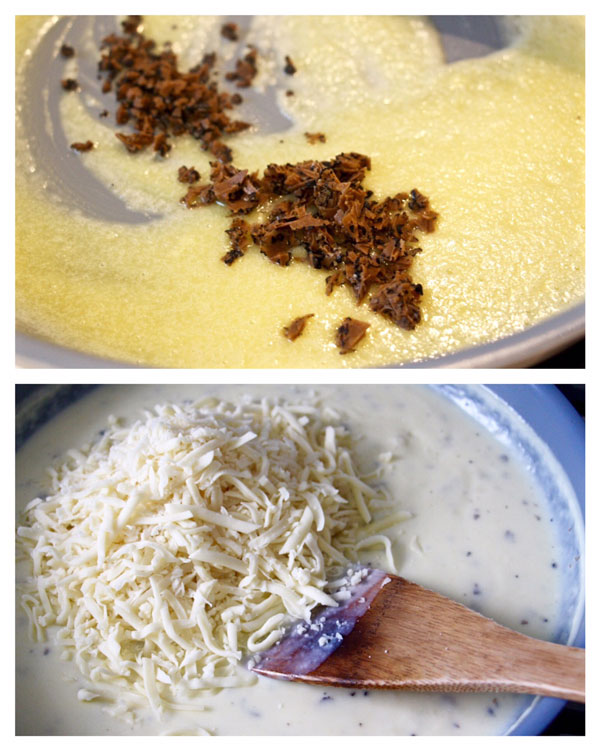 Pour the half-cooked pasta into the luxuriously creamy cheese bath.
Transfer to a baking tray and layer on a generous sprinkling of Gruyere cheese and panko crumbs.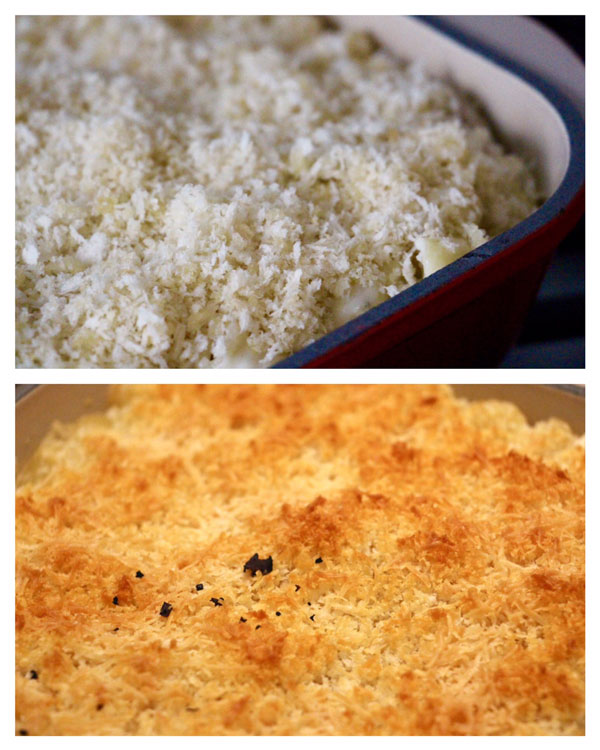 This baby is oven ready!  Slide it into the pre-heated oven and bake for 30 minutes, or until the panko crust is golden.
Garnish with shaved truffles!
Bon Appetit!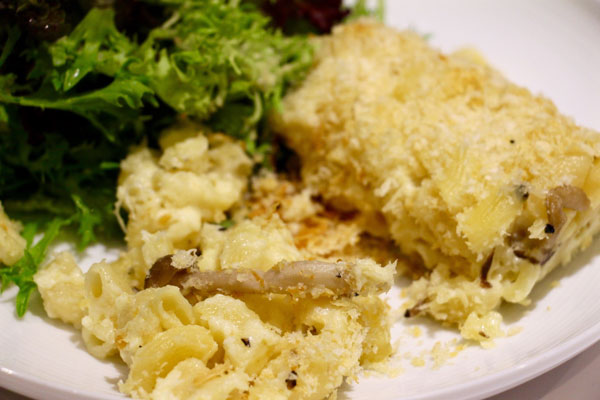 Sites We Adore