How to Make – Bun Bo Sao Vietnamese Lemongrass Beef Noodle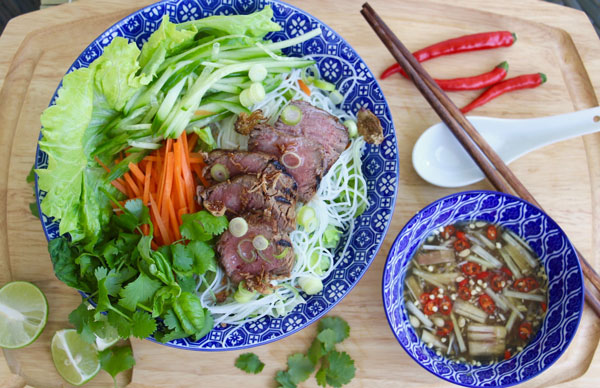 Summer heat calls for refreshing lighter bites. During Hong Kong's mercilessly hot summer months, I take refuge in the tantalising flavours of Southeast Asia. Intoxicating bouquets of fresh herbs, paired with zesty and tangy sauces, add a breezy touch to any summertime meal. Bun bo sao, a classic Vietnamese cold noodle dish with lemongrass infused beef, is one of my favourites. It's hard to beat the addictive combination of cool cucumbers against the sweetness of carrots, mixed with herbs, tangy vermicelli and succulent beef with just a blush of heat.
I've recently partnered with HonestBee, an online grocery shopping concierge, to source the ingredients for this recipe. With a few clicks of the button, I was able to get hand-picked ingredients delivered to my door within an hour. It's rather perfect for a busy mom juggling work and a baby! (Click here to access HonestBee)
Without further ado, here's my recipe for this uplifting summer meal!
What you'll need (serves 2):
2 tbls light brown sugar
1.5 tbls rice vinegar
juice from 2 small Thai limes
2 tbls fish sauce
1 garlic clove, minced
1 tbls minced ginger
1 lemongrass stalk
1 chili pepper
200 grams beef tenderloin
8oz rice vermicelli (or 2 bundles depending on packaging)
lettuce
2 sprigs of scallions
a handful of cilantro
1 carrot
1 cucumber
fried shallot for garnish
Beef Marinade: 
2 tbls fish sauce
1 tbls light brown sugar
1 garlic clove
1 lemongrass stalk
Prep Time: 30 minutes
Cook Time: 10 minutes
Marinade the beef for 30 minutes. If you have more time, you can always leave it in the fridge for a few more hours.
Whilst the beef is marinating, julienne the cucumber and carrots. Shred lettuce leaves and wash all the herbs.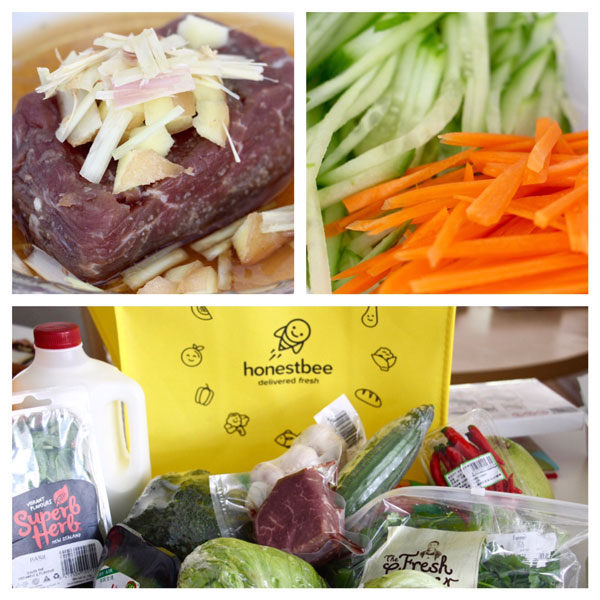 Using only the inner tender shoots of the lemon grass, cut and pound the fibrous herb to release all the flavour. Add this, along with minced garlic and ginger, to the concoction of fish sauce, lime juice, rice vinegar and brown sugar. Mix well. Depending on your preference, add in as much (or as little) chilis. I prefer a medium spice level so would add a medium-sized red chili to this sauce. Allow the flavours in the sauce to mingle and develop for at least 10 minutes at room temperature.
Bring a pot of water to the boil and add in the dried vermicelli. Turn off the heat and allow the noodles to soak for around 8 minutes (or following package instructions).
Heat up a grill pan until very hot. A good trick is to hold your hand above the pan – if you can't keep your hand there for more than 3 seconds then the pan has reached optimal grilling temperature. (A high temperature seals in the moisture in the meat and creates a beautiful caramelised crust)
Grill the beef tenderloin to desired doneness. For a 200 grams piece of beef, I would do around 3 minutes each side to achieve a medium-rare. Rest the meat for around 10 minutes in order for all the juices to get redistributed.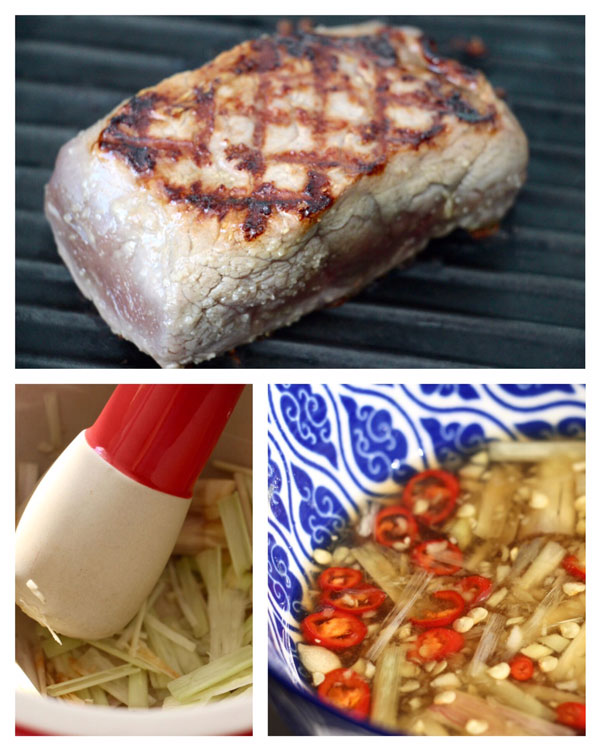 Plate and serve! I like to mix the shredded lettuce within the vermicelli to add more crunch and texture to each bite. Garnish with fresh herbs and drizzle with the sauce.
Bon Appetit!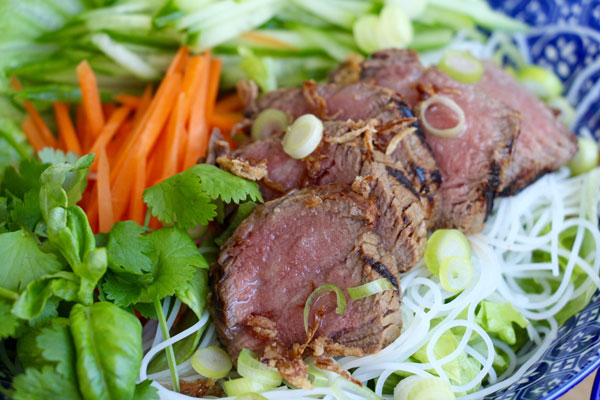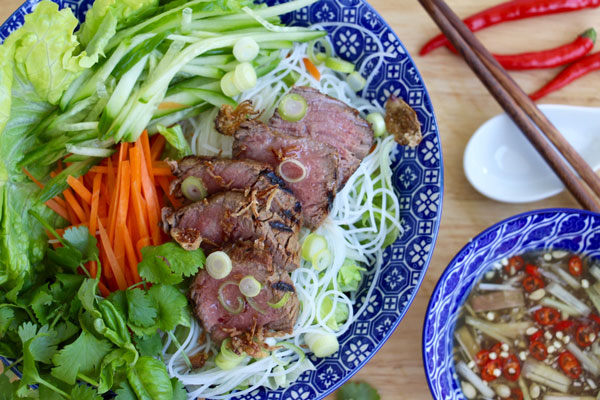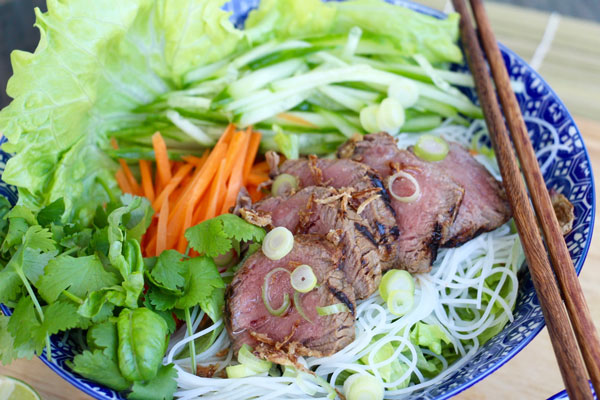 For this recipe, I used produce from three purveyors: Fresh Growers, Butcher's Club, and Fusion supermarket. I thought the quality of product for both Butcher's Club and Fresh Growers were top-notch, and the packaging was also very good. Fusion is more for daily staples like vermicelli, sugar, and sauces. The delivery with HonestBee was quick and efficient, although I would suggest limiting the number of vendors you select from as there is a concierge fee of $25HKD for each vendor. There is a minimum purchase amount for each vendor before you can get free delivery, so if you only buy just a small amount from each vendor, the costs do add up. All in all, Honest Bee has proven to be a reliable service, with staff calling in when items are out of stock to organise alternatives. Definitely a handy service for busy Hong Kongers. 
Sites We Adore