Afterthoughts – "Theatre of Tapas" at Zafran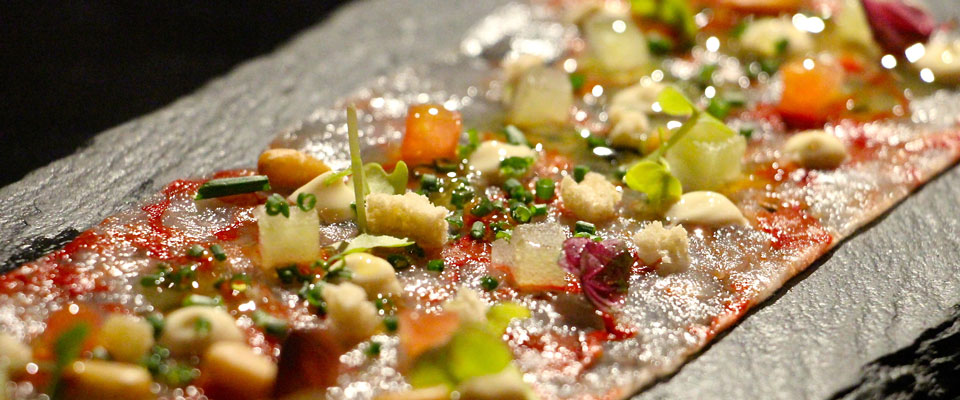 Theatre of Tapas:  When we think of "interactive dining", visions of either mini volcanoes constructed out of towers of onion rings on teppanyaki grills, or delicate morsels of sushi placed on plates with a quiet nod from the sushi chef, usually comes to mind.  Hence, when we heard about Zafran's "Theatre of Tapas", we were definitely curious about this interactive Spanish culinary experience!  Hosted by Executive Chef Pedro Samper, who hails from San Sebastian in Basque country, a region in Spain world-renowned for having one of the highest concentration of Michelin-starred restaurants, this interactive dinner experience flows similar to an omakase experience at a Japanese restaurant.  Diners get ringside seats along a long bar facing the open kitchen, and savour a menu specifically tailored by Chef Pedro to create an unique, personal experience. With a background in chemistry, but also a firm respect for Spanish culinary traditions, Chef Pedro's menus revolve around classic Basque favourites while, at the same time, injecting a dash of modernity.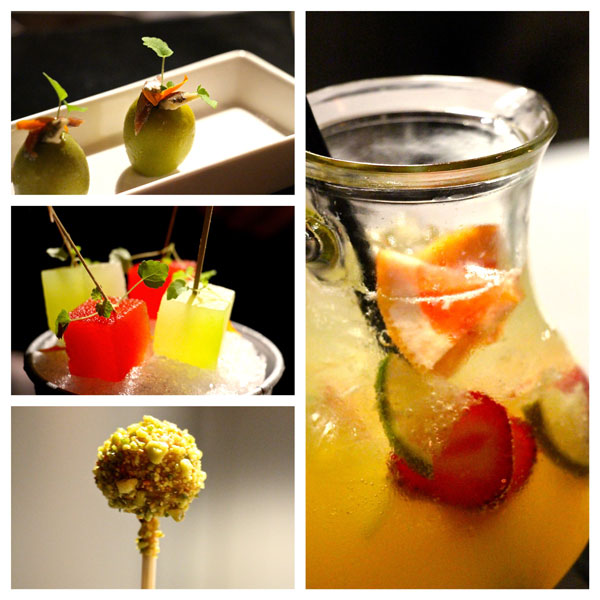 Our "theatre experience" began with chilled glasses of white sangria and a trio of amuse bouche, ranging from succulent cubes of watermelon and melon seeped in wine, to briny olives stuffed with 2 types of anchovies and filled with vermouth gel, to lollipops of foie gras glazed in mango and dusted with pistachio.
Next, came a showstopper of red prawn carpaccio, dotted with apples, pine nuts, breadcrumbs, micro herbs and white garlic sauce.  Red prawns are, possibly, the most coveted seafood in Europe, due to its sweet flesh and incredible aromas, and are sold at a premium.  These ruby jewels were sliced into almost translucent wafers and merged together to form a delicious carpet for the potpourri of contrasting textures.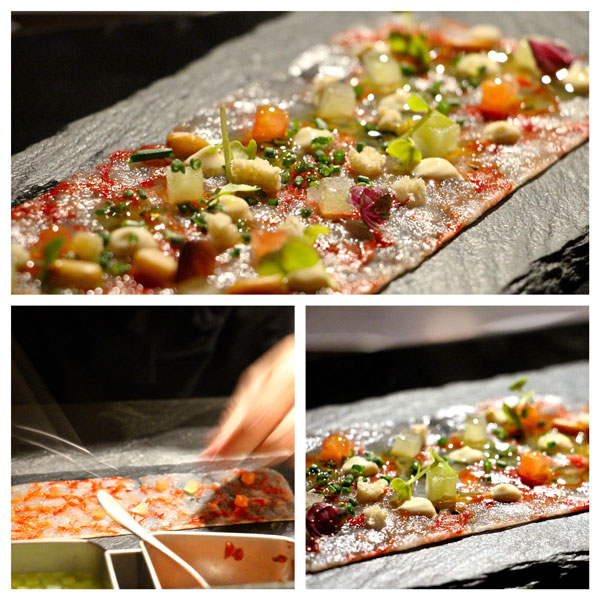 The king crab and cucumber roll with sour cream, capers, pickled green chili and micro herbs rather resembled a catepillar, but definitely more delicious than those Bear Grylls scarfs down!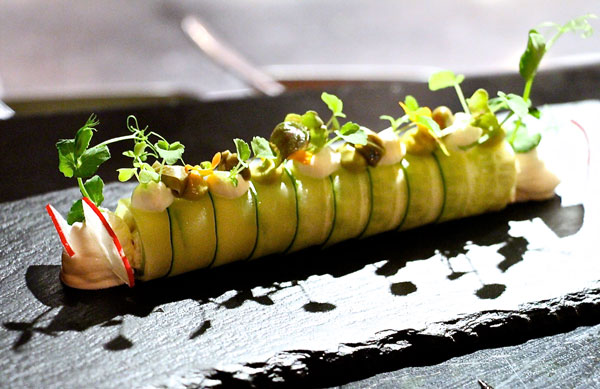 The lobster with ox heart tomatoes, beetroot gazpacho and fresh almonds was refreshing and sweet, with the succulent seafood playing accompaniment to the fresh tomato rather than stealing the limelight.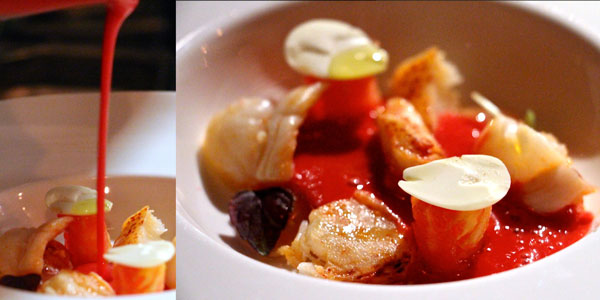 I was especially enamoured with the fresh almonds, still in their shells.  This is the first time I've seen almonds served like this!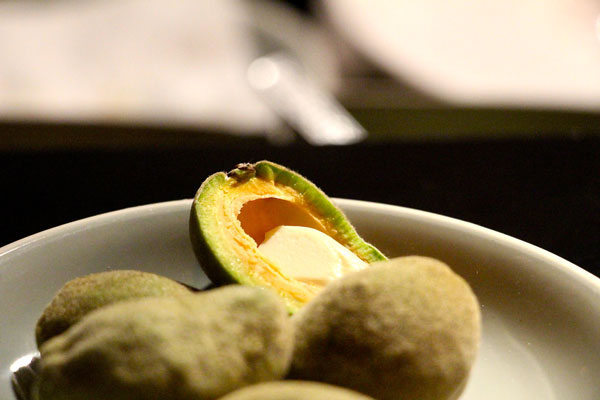 The sizzling skillet of homemade chorizos are made using the chef's grandmother's secret recipe, and air-dried for 3 days to fully develop the spicy flavours.  Rustic bread was the perfect way to mop up all the spicy, fragrant oil!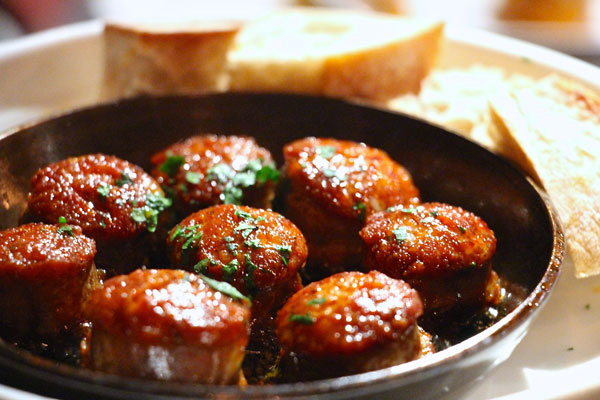 We then indulged in golden globes of Iberico Bellota ham and porcini croquettes – fluffy, crisp on the outside and perfectly fluffy on the inside!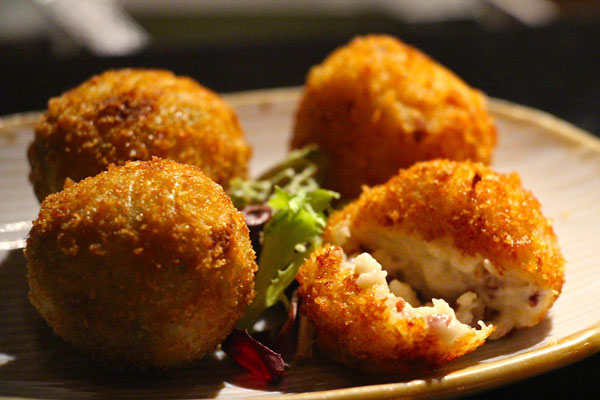 Tender morsels of octopus and sea urchin over potatoes – an irresistible classic!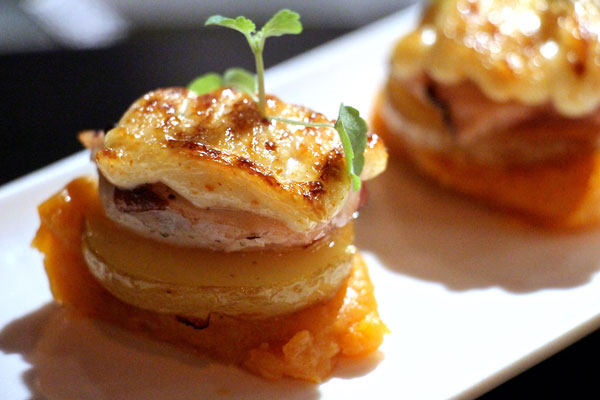 Creamy "collar" of cod simmered with clams and asparagus.  The sauce was bursting with umami flavours, and the beautifully marbled "collar" was so creamy and succulent.  I must say, the fatty collar region of a fish is my favourite cut!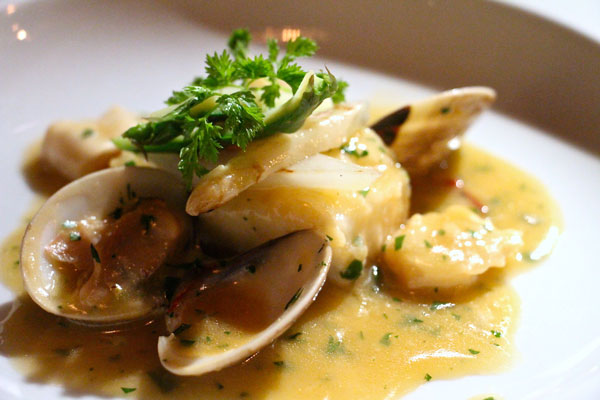 The final savoury performance of the evening – a fork-tender Wagyu beef cheek slow braised in red wine.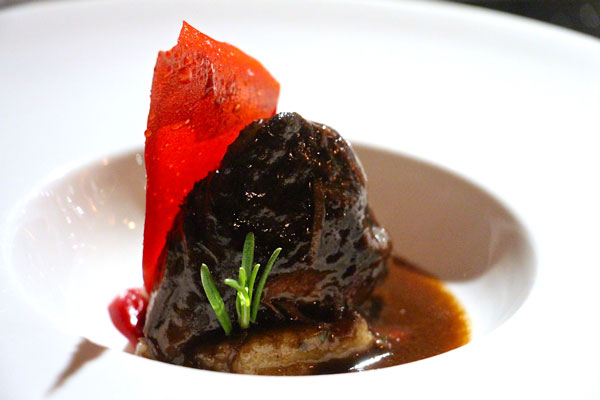 And of course, we couldn't end our meal with just one dessert!  Our first dessert was a refreshing mojito granita with white peach sorbet, which was the perfect palate cleanser after the decadent beef.  This was followed by a golden square of torrija infused with orange blossom water, cinnamon, and garnished with a scoop of blood orange ice cream.  Our final dessert came in the shape of a coffee bean made with velvety coffee chocolate ganache and Baileys.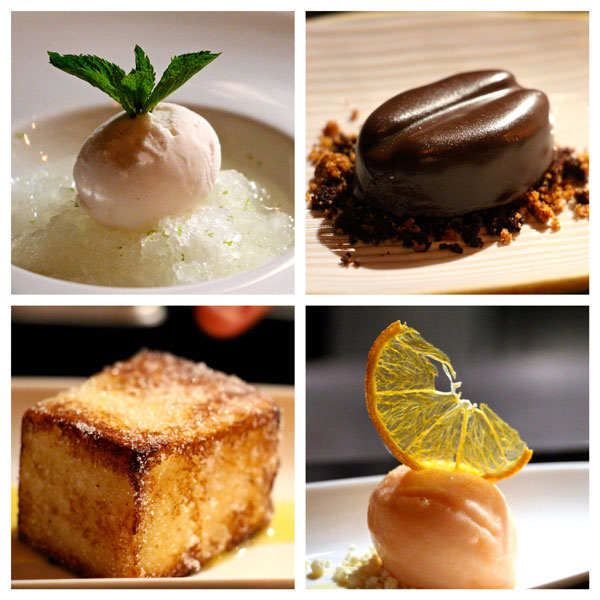 Verdict:  Never a repeat performance, this interactive dining experience guarantees a unique, personal menu tailored to fit each guest's preference.  A culinary narrative that gives diners an insiders' look into the chef's personal stories that inspired each dish.  This "Theatre of Tapas" experience come with several price options, ranging from $500, $800, and $1000 per person.  The menu option we described above is based on the $1000 per person selection.  Make sure to book in advance for these ringside seats!
Zafran
Basement of 43-55 Wyndham Street
Central, Hong Kong
Tel:  +852 2116 8855
Sites We Adore