The September Issue of The Food Nomad – This month, I nibble on street food in Taipei!
Hello Fellow Foodies!  This month's The Food Nomad post comes in a tad bit on the late side, as I've just come back from a whirlwind of travelling over the past 2 months.  After 1 full apartment renovation and move-in, and being the bride at our 2 very international weddings, I'm ready to get back into the groove of things.  The plus side to travelling means I get to bring you interesting foodie tidbits from other amazing destinations, and I've collected plenty in the past months for Vancouver, Singapore and Paris – so stay tuned!
For the time being, have a great time reading my September issue of The Food Nomad in Foodie Magazine!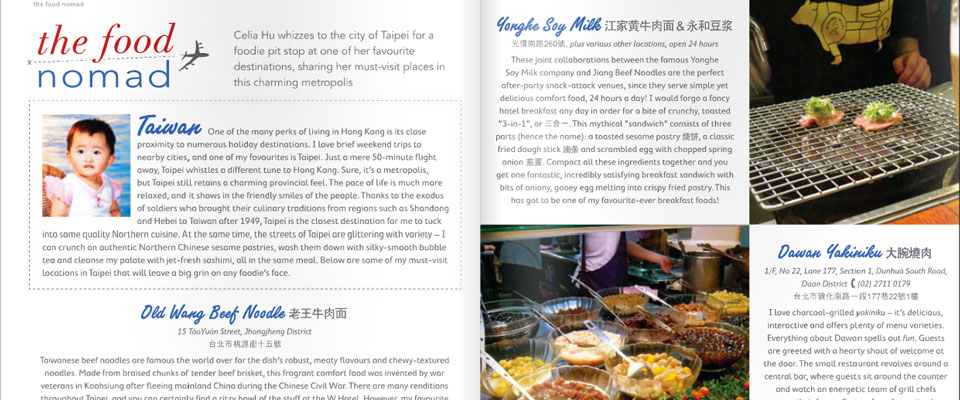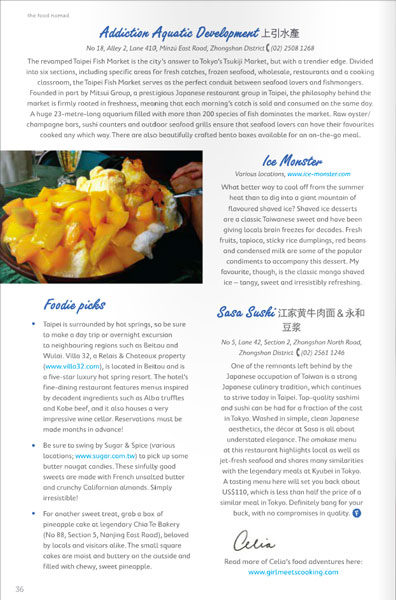 Sites We Adore