Tasting Harvey Nichols' New Menu for Hong Kong Restaurant Week
Just before jetting off to Paris, I sat down with a delightful group of bloggers and food writers to taste Harvey Nichols' new menu in honour of Dining City's Hong Kong Restaurant Week.  This bi-annual celebration of food has inspired over 80 prized Hong Kong restaurants to join this August, and each restaurant will be dishing out a specialty menu showcasing some of their best at very reasonable prices.  This summer's Restaurant Week will span from August 5th to 11th, and all reservations can be done through www.restaurantweek.hk.  American Express card holders get first dibs on the hot seats, as priority booking will open on July 26 at 10am.  Bookings will open for the general public on July 31st.
With exciting restaurants on the list, including some of my favourites like Blue Butcher, Carnevino, and The Salted Pig (mm….can you tell I like meat?) there's something to entice everyone.
Today, we tasted the delectable Harvey Nichols menu.  I haven't been back to this restaurant for several years, so it was a delight to taste the newest creations from Head Chef Giggs Lo, who've worked in some of the top kitchens around town – Ritz-Carlton, Robuchon, and Amber just to name a few.
We opened our meal with beef steak tartar crowned with a golden potato wafer.  Now, I'm often dubious about beef tartar because some versions come across as too "raw" (I know it's suppose to be raw) but often, it leaves me feeling rather like a cave woman.  But this beef tartar, although cut quite coarse, was clean, refined and well seasoned.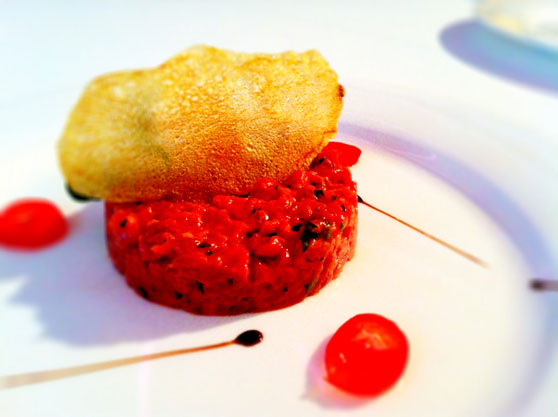 For the seafood lover – raw scallop ball with crab meat and avocado, served with red pepper coulis and caviar.  This dish is essentially thin shavings of scallop wrapped around a salad-like concoction of sweet crab meat and avocado.  Perfectly refreshing for Hong Kong's unforgiving summer heat.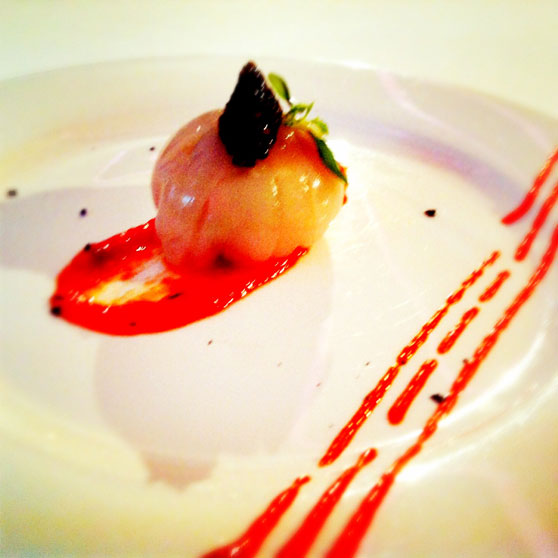 The scallop ball again with its delicious filling.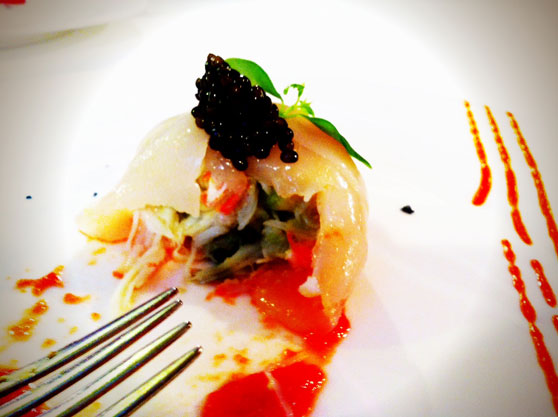 Cream of roasted apple and parsnip soup, scattered with diced scallop.  This was a bit overly sweet for my taste.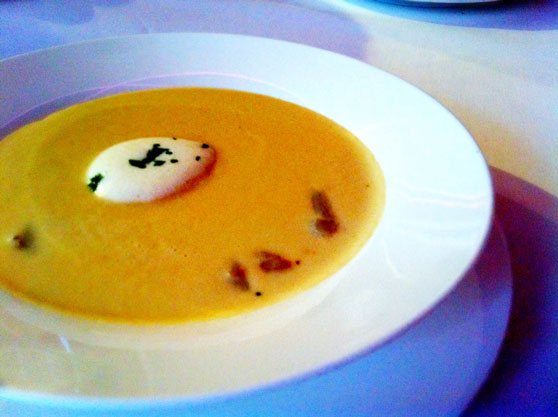 The winner in the soup category goes to the classic lobster bisque.  Creamy, full of depth and oozing with umami flavour.  However, I wished there were bits of lobster meat in the soup to add more substance to contrast with the creaminess.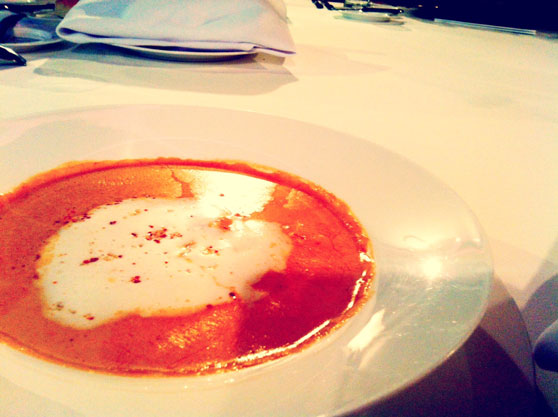 For the mains, there are two options.  First up, the pan-fried lobster tail and abalone with parsnip puree, served alongside caviar and shellfish bubbles.  I'm not a huge abalone fan, and usually I eat it cooked either the Chinese or Japanese way, but this abalone was smokey, tender and very sweet.  The half lobster tail was good and went well with the umami-filled shellfish bubbles.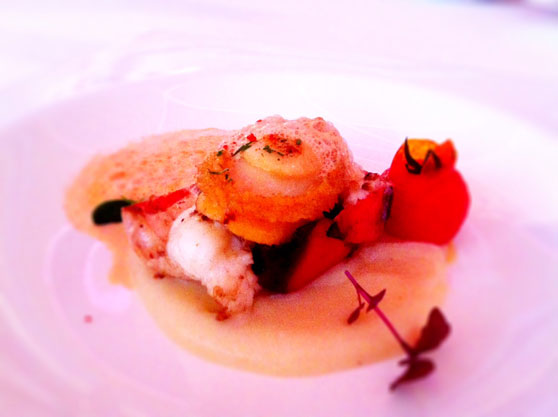 The second option for main is the pan-fried Wagyu sirloin with mashed potato and morel.  I am a carnivore so this option was clearly my favourite.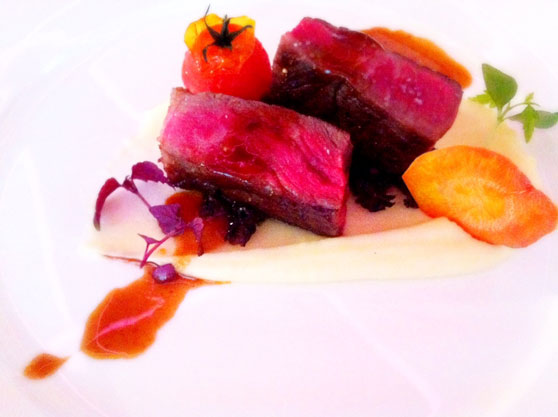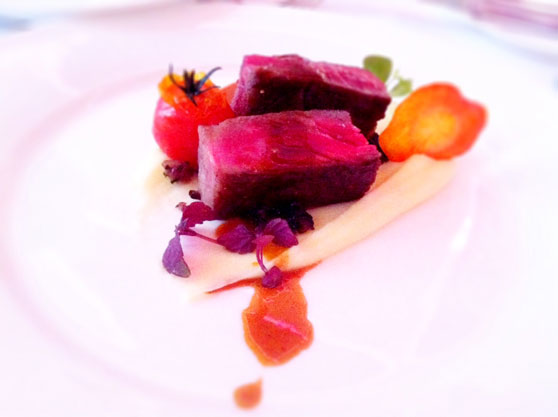 Finally, we come to dessert, with options of either lemon confit with honey parfait and lemon meringue (below), or mango Napoleon with fresh mango sorbet.  I much preferred the lemon confit as it was as much a dessert as a refreshing palate cleanser.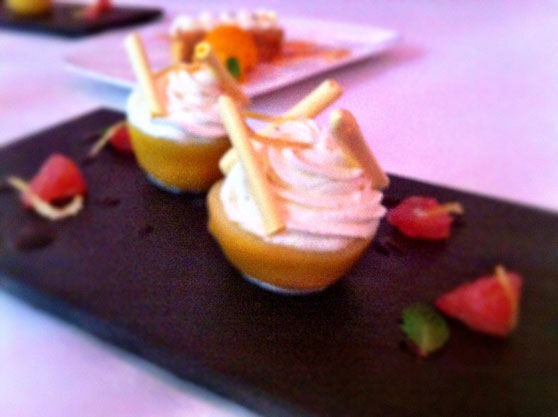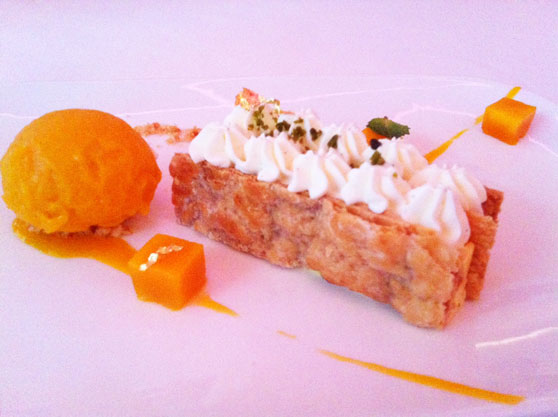 A round of macaroons and soft pillows of coconut marshmallows to finish off the meal.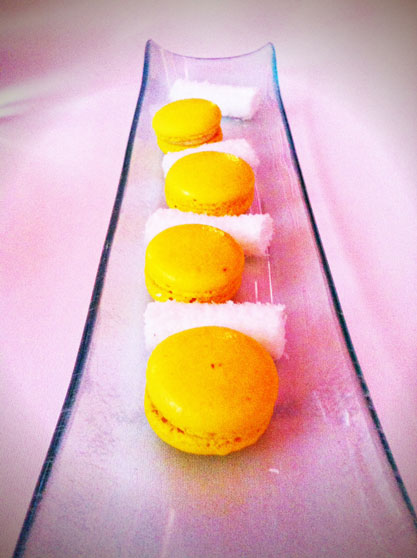 Hong Kong Restaurant Week
August 5-11
Reservations at www.restaurantweek.hk
Harvey Nichols
Fourth Floor Restaurant & Bar
Tel:  +852 3695 3389
Sites We Adore